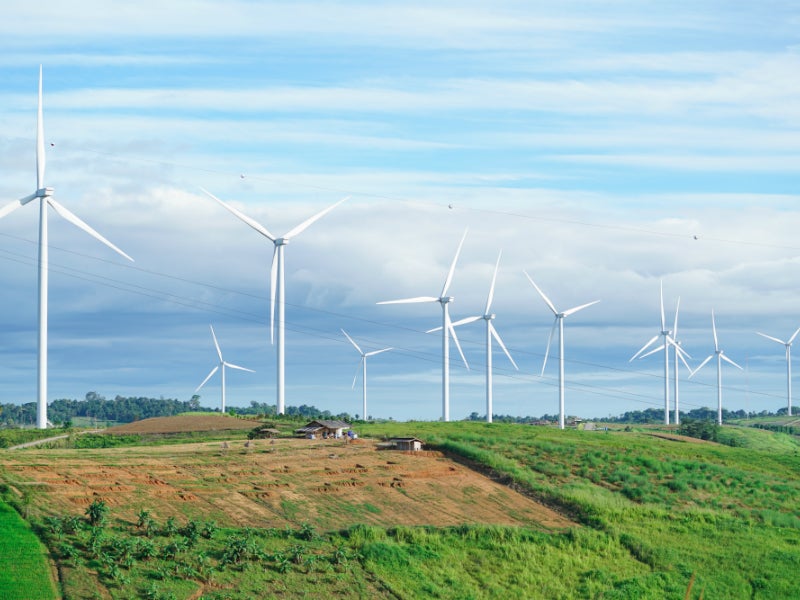 Saudi Arabia plans to develop a second wind independent power producer (IPP) project in Yanbu.
Saudi Arabia's Renewable Energy Project Development Office (Repdo) could issue the request for prequalification (RFQ) for the planned Yanbu wind IPP project by April.
It is understood the final capacity of the wind IPP project is still being discussed.
The planned Yanbu wind IPP with a capacity of 850MW was initially included in the third round of the National Renewable Energy Programme (NREP).
However, the project was excluded when Repdo issued an RFQ for the third round earlier this year.
The Yanbu wind IPP is the kingdom's second planned utility-scale wind scheme.
Repdo tendered and awarded the first wind project, the 400MW Dumat al-Jandal IPP, under the first round.
Round three
Developers responded to Repdo's third round RFQ in February. The request was for four photovoltaic (PV) solar projects with a total combined capacity of 1.2GW.
Similar to round two, the four projects under the third round are split into two categories. Smaller projects are classified as category A, while larger projects are classified as category B.
The four projects under the third round are:
Al-Rass solar PV: 700MW (category B)
Saad solar PV: 300MW (category B)
Wadi al-Dawasir solar PV: 120MW (category A)
Layla solar PV: 80MW  (category A)
Repdo said it aims to issue the tender for the round three projects by March and receive bids by July.
In 2019, Riyadh ramped up its clean energy goal to target 27.3GW by 2024 and 58.7GW by 2030, superseding the previous 9.5GW by 2023 target.
Repdo will oversee the development of 30% of this ambitious target through competitive tendering.
The Public Investment Fund (PIF) is expected to appoint developers through direct negotiations for the remaining 70%.
This article is published by MEED, the world's leading source of business intelligence about the Middle East. MEED provides exclusive news, data and analysis on the Middle East every day. For access to MEED's Middle East business intelligence, subscribe here