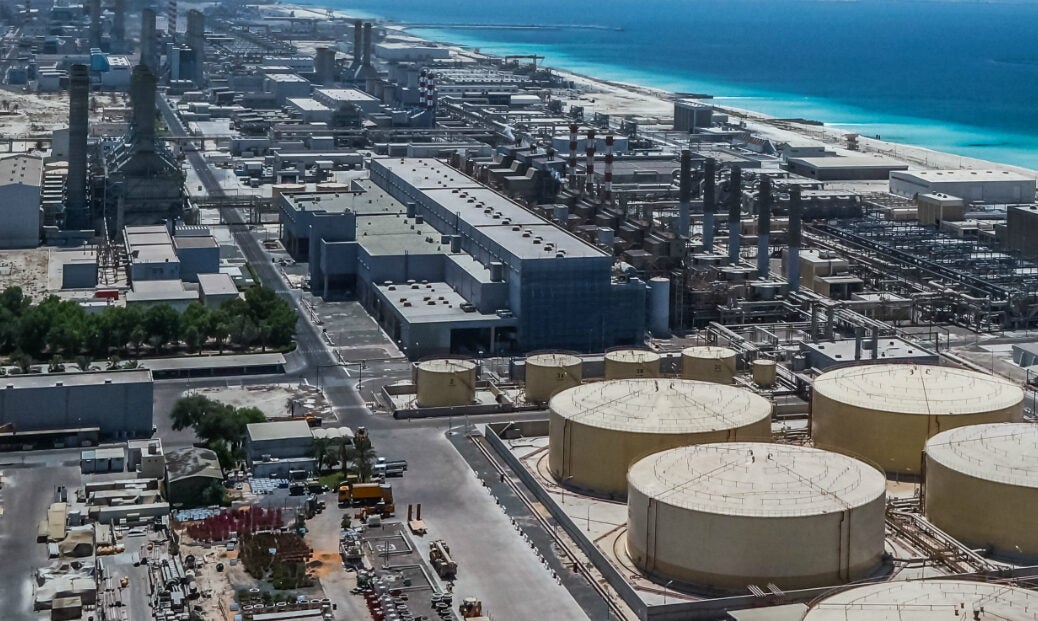 The plant will have a design capacity of 300,000 cubic metres a day
Saudi Water Partnership Company (SWPC) has invited firms to express interest by 5 November for the contract to develop a new desalination plant, using seawater reverse osmosis (SWRO) technology in Ras Mohaisen.
The plant will have a design capacity of 300,000 cubic metres a day (cm/d).
Ras Mohaisen is located approximately 300 kilometres south of Mecca, on the Red Sea coast in Saudi Arabia's Western Province.
MEED understands the Netherlands-headquartered KPMG has been appointed as a financial adviser with UK-based Eversheds Sutherland acting as legal adviser for the project.
Expected to be commissioned in 2022, the Ras Mohaisan project is part of an overall programme to develop 16 independent water projects (IWPs) across the kingdom.
SWPC has awarded two IWP contracts so far this year.
It appointed a team of French utility developer Engie and the local Mowah Company as preferred bidder for the Yanbu 4 IWP on 13 February. The team submitted a bid of SAR1.7446 ($0.473) a cubic metre for the scheme, which will have the capacity to process 450,000 cm/d or 100 million imperial gallons a day.
The $700m Yanbu 4 IWP will include water storage and solar photovoltaic units. The project will be implemented using a build, operate, own (BOO) contract. It is expected to become operational in the first quarter of 2023. MEED understands the developer team has yet to reach financial close on the project due to a slight change in scope.
In May, SWPC awarded a consortium led by Saudi utility developer Acwa Power the $650m contract to develop the Jubail 3A IWP. The Jubail 3A IWP will use reverse osmosis (RO) technology to yield a capacity of 600,000 cm/d. The engineering, procurement and construction (EPC) contract for the project was awarded to a consortium of China's Sepco 3 and Power China, and Spain's Abengoa. The project reached financial close in early September.
First IWPs
SWPC awarded the kingdom's first two standalone IWP contracts in 2019 in a major departure from the previous cogeneration water and power project schemes and in line with the kingdom's long-term sustainability objectives.
SWPC signed contracts for the Rabigh 3 IWP in December 2018, marking the first standalone IWP project in the kingdom.
A consortium led by Acwa Power signed the final agreements in March 2019 for the 500,000 cm/d Rabigh 3 IWP, which will require a total investment of $700m.
The award of the Rabigh 3 project was followed in January by the signing of a contract for the 450,000 cm/d Shuqaiq 3 IWP.
A team of Japan's Marubeni Corporation and the local Abdul Latif Jameel won the contract for the 450,000 cm/d Shuqaiq 3 IWP, which reached financial close in May 2019.
Future water projects
Between 2020 and 2026, SWPC's planned projects include 12 IWPs, 11 independent sewage treatment plants, seven small sewage treatment plant clusters, nine independent strategic water reservoirs and eight independent water transmission pipeline (IWTP) projects. MEED estimates these projects require investments of approximately $10bn.
This article is published by MEED, the world's leading source of business intelligence about the Middle East. MEED provides exclusive news, data and analysis on the Middle East every day. For access to MEED's Middle East business intelligence, subscribe here