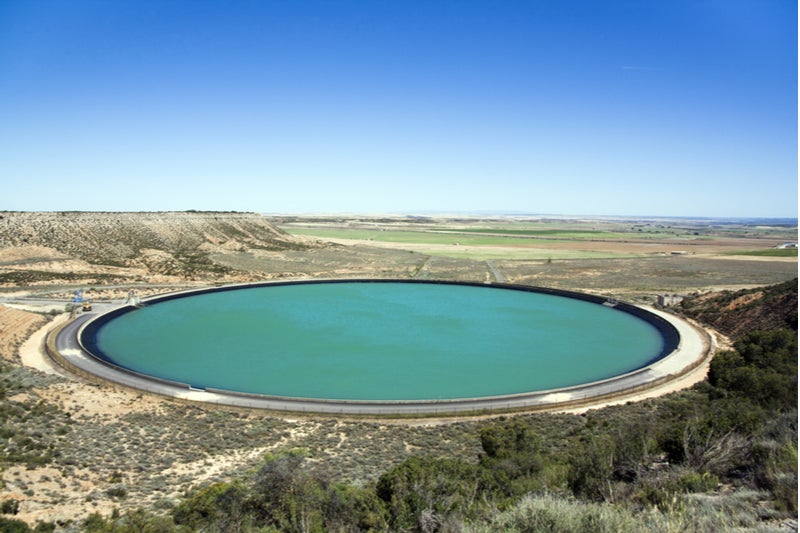 The Saudi Water Partnership Company (SWPC) is planning to invite investors to submit proposals for its planned Independent Strategic Water Reservoir (ISWR) programme before the end of 2019.
According to a source close to the scheme, the client is seeking to begin the procurement process in the fourth quarter.
SWPC is currently holding a two-day workshop in London with potential investors in its planned Independent Strategic Water Reservoir (ISWR) programme. According to a source involved with the programme, the event in London has been well attended with "significant interest" in the planned water storage scheme.
The programme is expected to involve the development of six ISWRs, which will have the capacity to store almost 20 million cubic metres of water.
The following ISWRS are planned to be developed under the project:
Moghamma: 8,000,000 cubic metres (cm)
Juranah: 2,000,000 cm
Al-Jmoom: 2,000,000 cm
North Jeddah: 4,000,000 cm
South Jeddah: 1,000,000 cm
Taif: 2,040,000 cm
MEED reported in August that that SWPC had appointed an advisory team to provide consultancy services for the ISWR programme.
SWPC appointed India's Synergy Consulting as lead adviser, with Canada's WSP and UK-based DLA Piper as technical and legal advisers respectively.
The appointed transaction adviser will provide services for an expected duration of 30 months.
While Saudi Arabia has established a handful of major water reservoirs in recent years, this is the first time that the kingdom is planning to develop one in partnership with the private sector.
The kingdom is also planning to develop water transmission pipelines through a public-private partnership (PPP) model, which will be the first project of this type in the Middle East.