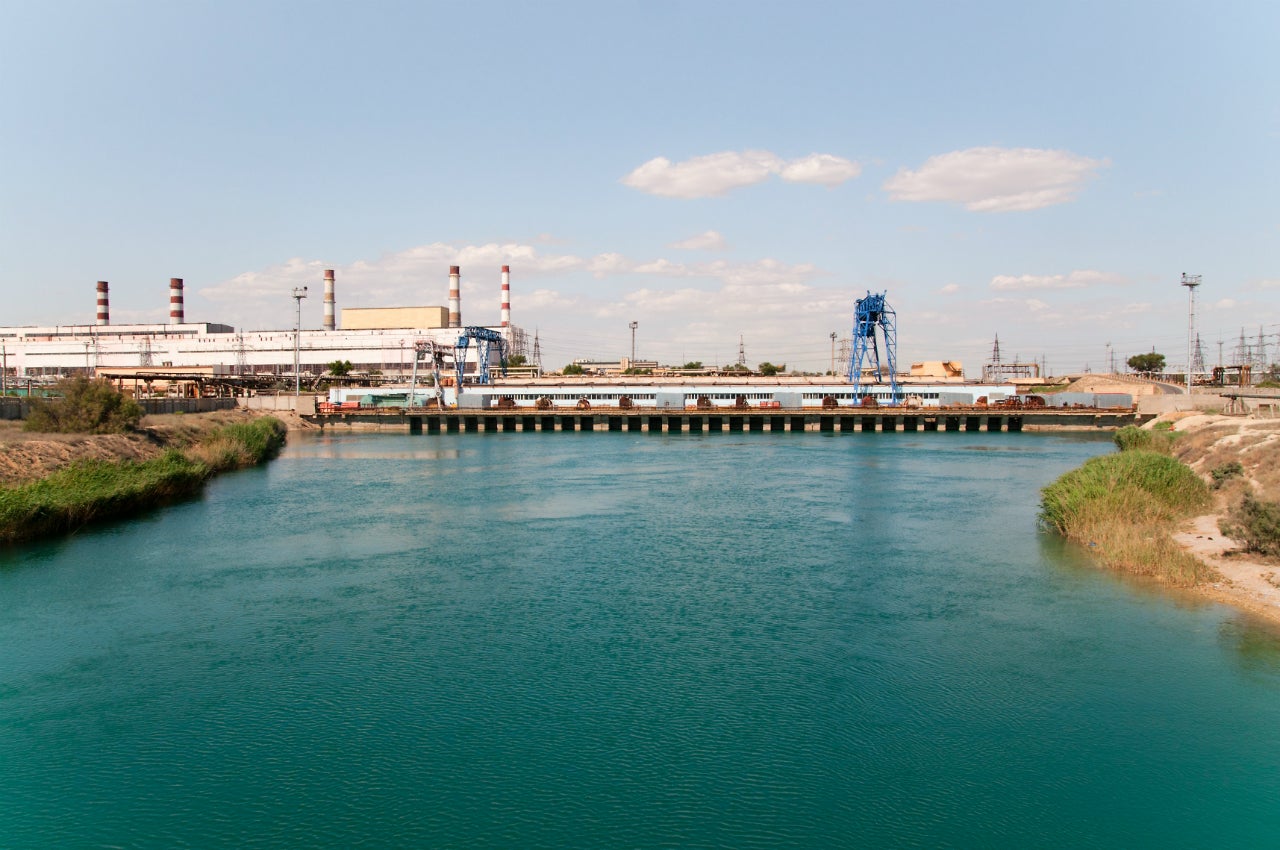 The request for proposals for the scheme is expected to be issued before the end of January
Saudi Arabia's Saline Water Conversion Corporation (SWCC) has prequalified five individual developers and two consortiums for the planned privatisation of the $3.9bn Ras al-Khair integrated desalination and power plant.
The prequalified firms are:
Acwa Power (local)
Asian strategic consortium (undisclosed)
China Power International Holding / Ajlan & Bros Energy Company (local)
Engie (France)
Jera (Japan)
Marubeni Corporation (Japan)
NTPC (India)
It has not revealed the members of the team named Asian strategic consortium.
The request for proposals (RFP) for the scheme is expected to be issued before the end of January, although this has not been finalised, a source tells MEED.
Saudi Arabia's National Centre for Privatisation & PPP (NCP) received the prequalification applications on 15 October for the scheme.
World's largest desalination plant
A total of 37 investment companies and utility developers and operators expressed interest in the scheme in July.
NCP invited interest for the project in June on behalf of the SWCC.
The Ras al-Khair plant houses the world's largest desalination facility, which has a capacity of more than one million cubic metres a day (cm/d).
The facility's power plant has a generation capacity of 2,650MW.
It is the largest and first SWCC asset to be sold off.
MEED understands the planned sale structure will be similar to current independent water and power projects (IWPPs) in the kingdom, where the majority share will be offered to private investors.
A team of South Korea's Doosan and Greece's Archirodon completed the construction of the $1.46bn desalination plant in Ras al-Khair in 2014.
It uses both reverse osmosis (RO) and multi-stage flash (MSF) technologies.
MSF accounts for 70% of the plant's capacity.
A team led by China's Sepco 3 completed the construction of the $2.4bn gas and oil-fired power plant in 2016.
In 2017, SWCC appointed France's BNP Paribas as a financial adviser for the planned privatisation of the Ras al-Khair power and water plant. The UK's Clifford Chance and Atkins are the legal and technical advisers respectively.
EY, also UK-headquartered, is the finance, accounting, and tax adviser.
This article is published by MEED, the world's leading source of business intelligence about the Middle East. MEED provides exclusive news, data and analysis on the Middle East every day. For access to MEED's Middle East business intelligence, subscribe here