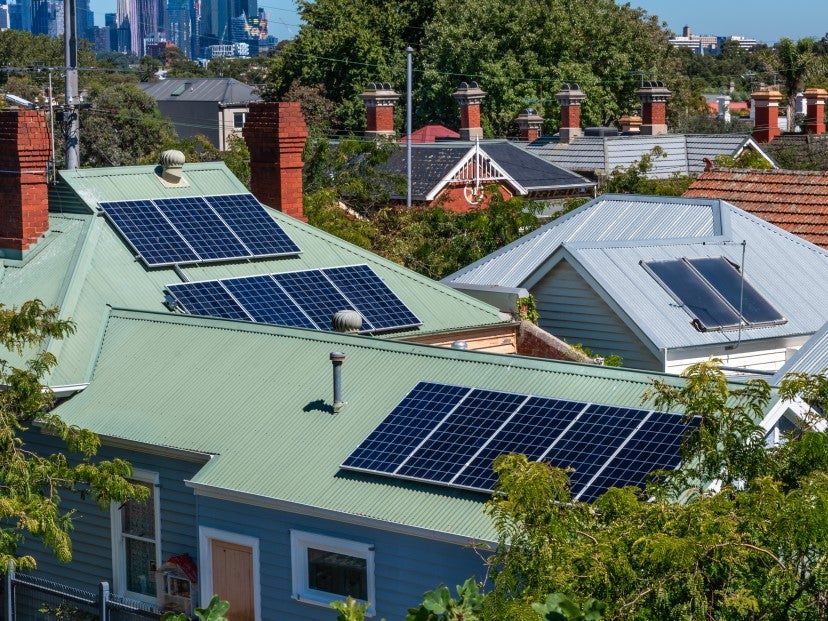 Solar photovoltaic (PV) accounted for 21.7% of Australia's total power capacity in 2020 and this is estimated to reach 47.56% in 2030. According to GlobalData, a leading data and analytics company, solar PV capacity in Australia stood at 17.99GW in 2020 and is estimated to reach 80.22GW by 2030.
During 2000 – 2020, thermal power dominated Australia's power mix with 58.6% share in total power capacity in 2020. However, during 2020 – 2030, the share of thermal power capacity is expected to decline and reach 27.8% by 2030. Similarly, the share of hydropower capacity is also expected to decline by 2030 compared to 2020. Besides, Australia doesn't have any nuclear power capacity.
Australia's Government plans to compensate the decline in thermal and hydropower capacity with renewable power capacity growth. By 2030, the share of renewable power capacity is set to reach 69.9%, driven mostly by solar PV installations. The growth of solar PV in Australia is driven by frequent renewable energy auctions and offering of feed-in tariffs. In addition to federal initiatives, all eight provinces offer their own schemes supporting the growth of solar PV. For instance, in Australian Capital Territory, in addition to solar PV auctions, the provincial government also offers interest-free loans for rooftop solar.
The country has observed a significant adoption of rooftop solar. One of the primary drivers for this increased deployment is the favourable regulatory regime. Further, the financial incentives offered by the government drives this growth. The rate of adoption for rooftop solar in Australia is higher than the global average. In 2020, despite COVID-19 pandemic, the rooftop PV segment added 2.6GW capacity to the grid, which is 18% more than the capacity added in 2019.
More than one-fourth of households in Australia have adopted rooftop solar PV. In some provinces, this adoption has crossed 40%. In addition to government policies supporting rooftop solar PV growth, rooftop solar PV adoption helps citizens to avoid high electricity retail prices and offers higher energy security.
In addition to rooftop solar PV installation, increased deployment of large-scale solar PV installation also drives the solar power market in Australia. One of the prominent factors for the uptake of these large-scale projects is the significant reduction in the cost of large-scale solar PV. Cost reduction is driven by multiple factors including reduced cost for finance construction. Moreover, both the federal as well as provincial governments are offering grants for the development of large-scale solar PV projects. As per Australian Renewable Energy Agency (Arena ), in 2019 grant funding contributed to the creation of 1.5GW of new grid-connected solar farms which included almost $90m of grant funding provided to 12 LSS projects in multiple provinces.