The top trends are the most mentioned terms or concepts among Twitter discussions of more than 150 solar experts tracked by GlobalData's Power Influencer platform during the third quarter (Q3) of 2021.
1. Photovoltaic (PV), PV system and solar PV – 318 mentions
Solar energy solutions firm Sunseap's plans to develop a floating solar PV plant in Indonesia, the formation of HES Aotearoa joint venture (JV) to develop solar PV plants in New Zealand, and solar module manufacturer Meyer Burger's plans to build a PV modules production plant in the US were some of the popular discussions in Q3 2021.
Frank Jotzo, professor at Crawford School of Public Policy, shared an article on Sunseap's plans to construct a floating solar PV plant in Indonesia with an estimated investment of $2bn. With a capacity of 2.2GW, it will be the world's largest floating solar farm featuring an energy storage system. It will be developed on the Duriangkang Reservoir in Batam Island in approximately 1,600ha, from 2022 to 2024. The project will increase Batam's renewable power generation capacity by 50%.
Another tweet on PV was made by Tor Valenza, founder and chief marketing officer at renewable energy company UnThink Solar, on UK-based solar companies Hive Energy, Ethical Power and Solar South West launching the HES Aotearoa JV to develop solar power plants in New Zealand. The HES Aotearoa JV will pool their expertise in areas including site selection, project design, construction, operations, and maintenance to develop 350MW of solar PV plants. New Zealand was chosen to develop the power plants due to its substantial solar potential, lack of grid congestion and high levels of irradiation, the article detailed. The country is estimated to have 35% to 40% higher solar yields than the southwest of the UK.
In another tweet, Tom Cheyney, market intelligence and editorial specialist at marketing agency Kiterocket, shared an article on Meyer Burger's plans to construct a 400MW solar module manufacturing plant in the US. The new plant will produce PV modules with heterojunction technology (HJT), which is a combination of crystalline silicon and amorphous silicon thin film. The first phase of the factory is expected to be operational by the end of 2022. Meyer Burger plans to expand the plant's capacity in the future to produce solar modules for the residential, commercial, and utility-scale sectors.
How well do you
really

know your competitors?

Access the most comprehensive Company Profiles on the market, powered by GlobalData. Save hours of research. Gain competitive edge.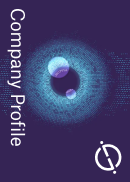 Company Profile – free sample
Thank you!
Your download email will arrive shortly
Not ready to buy yet? Download a free sample
We are confident about the unique quality of our Company Profiles. However, we want you to make the most beneficial decision for your business, so we offer a free sample that you can download by submitting the below form
By GlobalData
2GW floating solar PV proposed for Batam (Indonesia) with a link to Singapore, 50km away. Tough competition for any PV power cable from Australia.
The cheaper PV panels get, the less the locational advantage of desert environments. https://t.co/03Mn5nS0I9

— Frank Jotzo (@frankjotzo) September 7, 2021
2. Storage and energy storage – 272 mentions
Consumers in the US turning to solar and residential storage due to extreme weather events, the rise in solar-plus-storage hybrids across the US grid, and Invenergy expanding storage capacity at its solar project were some of the popular discussions on storage in the third quarter.
Assaad Razzouk, CEO of renewable energy company Gurin Energy, shared an article on extreme weather events disrupting the energy grid in the US and prompting homeowners to install solar and energy storage systems, according to data from SolarReviews.com. The website witnessed a 358% year-over-year increase in solar estimate quotes from consumers in California, following wildfires and drought in the state. In addition, battery storage installations have been increasing since 2016, with about three-quarters of installations in the last five years have occurred in 2020.
Storage was also mentioned in an article shared by Mark Z. Jacobson, professor of civil and environmental engineering at Stanford University, on the rise of solar-plus-storage hybrids across the US grid. Data compiled by the Energy Department's Lawrence Berkeley National Laboratory revealed that 226 co-located hybrid power plants with a capacity of more than 1MW each were functioning in the US by the end of 2020. The most prevalent arrangement was PV plus storage including 73 projects generating 992MW of solar with 250MW of storage. Solar plus battery projects made up about 93% of all hybrid projects in the interconnection queue accounting for 88% of total hybrid production, the article detailed.
In another tweet, Carl Siegrist, member of the board of directors at the not-for-profit organisation Interstate Renewable Energy Council (IREC), shared an article on sustainable energy developer Invenergy's plan to expand the storage capacity of a solar project being developed in Wisconsin.  Invenergy secured regulatory approval for developing a 200MW solar and 50MW storage facility in the state in 2020. The company is seeking permission from the Wisconsin Public Service Commission (PSC) to install another 60MW of storage at the plant, which will bring the total storage capacity to 110MW, the article detailed.
Website SolarReviews sees 358% jump in solar estimate quotes as extreme weather events push consumers to solar and residential storage

"folks that experience environmental difficulty gain a whole different perspective on what solar and batteries are"https://t.co/b6DlPdXbgM

— Assaad Razzouk (@AssaadRazzouk) August 30, 2021
3. Batteries – 139 mentions
Commercial solar installer EcoBuild partnering with battery company Yotta Energy on solar plus storage projects, expansion of the world's biggest battery storage system, and Amp Energy securing land for developing solar and storage projects were some of the trending discussions on batteries in Q3.
Tor Valenza shared an article on EcoBuild forming a partnership with Yotta to install panel-level batteries on 12 solar plus storage projects in Louisiana. The first installation was completed at roofing contractor Premier South Roofing's (Premier) headquarter building with a rooftop solar plus storage system including a 125kW generator to support the microgrid in the event of a power outage. EcoBuild will also add three electric vehicle (EV) chargers to power Premier's projected 30-car fleet. The energy requirement for EV charging will be covered by the system, which is set to provide 100% of the building's power needs.
In another tweet, Mark Z. Jacobson shared an article on the expansion of the world's largest battery system owned by energy company Vistra Corp. Located in Monterey Bay, California, the Moss Landing energy storage facility added 100MW of capacity to its existing 300MW capacity increasing the total capacity to 400MW. The lithium-ion batteries of the facility have a charge life of up to four hours, equating to 1,600MWh. The battery project is operating under a long-term contract with gas and electricity utility Pacific Gas & Electric.
Noé van Hulst, hydrogen advisor at International Energy Agency (IEA) shared an article about energy company Amp Energy securing land for developing solar and battery storage projects in South Australia. The projects include the 338MW Yoorndoo Ilga solar and battery project, the 636MW Robertson project and the 336MW Bungama project. The projects are part of a $2bn hydrogen production hub planned to be developed by the company. Amp Energy is expected to commence construction upon receiving development approvals for the projects.
via @SolarPowerWorld EcoBuild will install Yotta panel-level battery on 12 solar + storage projects in Louisiana https://t.co/neHdXEtVqz

— Tor "@SolarFred" Valenza (@SolarFred) September 30, 2021
4. Grid – 138 mentions
SolarAPP+ enabling faster deployment of clean energy, rooftop solar development in Australia by 2025, and rooftop solar and battery storage providing significant savings for California ratepayers were some of the discussions on grid in the third quarter.
Abby Hopper, president and CEO of the national trade association for the US solar industry Solar Energy Industries Association (SEIA), shared an article on the US Department of Energy and the National Renewable Energy Laboratory (NREL) launching the Solar Automated Permit Processing+ (SolarAPP+) platform. The platform can streamline and automate rooftop solar permits enabling faster deployment of renewable energy projects and facilitating the decarbonisation of the grid. The NREL, SEIA and their partners developed software to enable more than 2.4 million households to go solar over the next few years, the article highlighted.
Assaad Razzouk tweeted that rooftop solar will cover three-quarters of Australia's total grid demand by 2025. Rooftop solar is expected to provide up to 77% of total grid demand on certain occasions over the next five years, thereby lowering minimum operational demand. Rooftop solar is growing faster than expected, with homeowners and businesses adding at least another 8.9GW by 2025, in addition to the existing 14GW capacity, according to the Australian Energy Market Operator.
In another tweet, Karl R. Rábago, principal at energy company Rábago Energy, shared an article on how distributed energy resources such as rooftop solar and battery storage can help in saving $120bn for ratepayers in California over the next 30 years. The findings were revealed by an analysis conducted by intelligent grid systems developer Vibrant Clean Energy, which found that the combination of local solar, battery and utility-scale renewable projects can provide the grid-equivalent savings of $295 a year for an average California ratepayer. California will also be able to reduce emissions by another 4.1 million tonnes and provide savings by reducing the need for developing transmission and distribution infrastructure, the article highlighted.
To fully decarbonize the grid, we need to quickly ramp up clean energy deployment. The launch of #SolarAPP+ will help us to do that by automating the rooftop #solar permitting process. https://t.co/5aBXZNCgGX https://t.co/kzMh2ekC1S

— Abby Hopper (@HopperAbby) July 15, 2021
5. Utilities – 82 mentions
Energy company Otter Tail Power's (OTP) plans to end investments in coal plants, utilities planning to undermine the development of solar power, and electric utility Tampa Electric retiring three coal units were some of the discussions on utilities in Q3.
Drake Hamilton, science policy director at the independent non-profit organisation Fresh Energy, shared an article on OTP's plans to exit coal power generation and add renewables. The plans are part of the company's long-term energy strategy under its Integrated Resource Plan (IRP) filed with the Minnesota Public Utilities Commission. OTP will exit two coal-fired power plants including Coyote Station in North Dakota, and add 50MW of solar power capacity by 2025 and 100MW of wind energy capacity by 2027, the article detailed.
In another tweet, Karl R. Rábago shared an article on a report prepared by Environment Florida Research and Policy Center on the progress made in solar energy development in six states. The report revealed that investor-owned utilities in Florida spent millions of dollars to stifle the growth of solar energy. Currently, 92% of homes in the state can generate solar energy, according to Google's Project Sunroof.
Around 60,000 houses and businesses have installed rooftop solar as of 2019, accounting for nearly half of the state's electrical users. The slow expansion of solar in the state is due to investor-owned utilities lobbying against solar energy. The report highlighted the policies that need to be implemented to develop solar energy and recommends the need for utilities to invest in clean energy sources.
Another discussion on utilities was on a tweet shared by Carl Siegrist on Tampa Electric retiring three coal units and increasing its solar output to 655MW over the next two years. The company expected to achieve 1.25GW of solar capacity by 2023, which will be sufficient to power 200,000 households. The utility will also upgrade its infrastructure and retire three coal generating units, the article detailed.
Good news Minnesota: @OtterTailPwrCo plans withdrawal from its 35% ownership of ND Coyote Station lignite coal plant, add 150 MW solar in '25, 100 MW wind in '27; other utilities have set retirement dates for all MN coal. Statement:https://t.co/jdG389vpvs

— J. Drake Hamilton (@jdrakehamilton) September 2, 2021