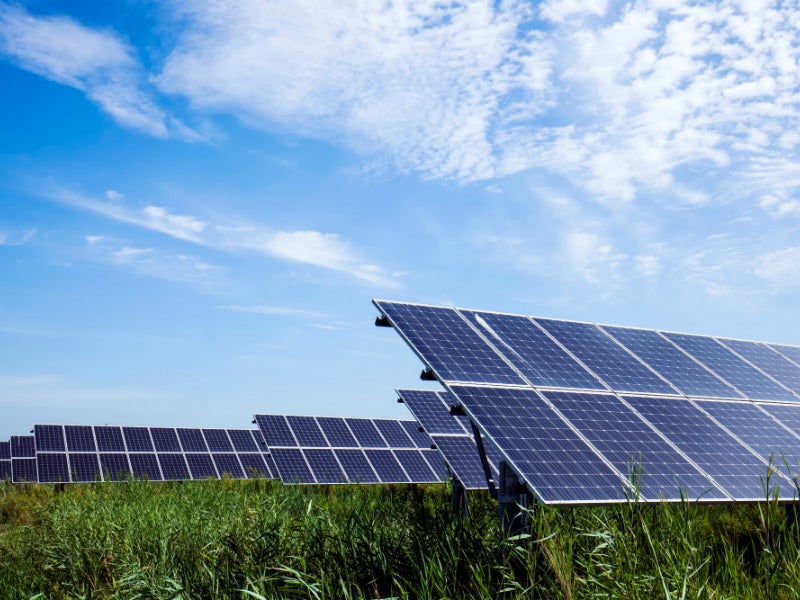 To be developed as solar independent power producer (IPP) project, 120MW Gafsa plant will supply power to more than 100,000 homes in Tunisia.
Tunisia's Mines & Energy Ministry and Tunisian Company of Electricity & Gas (Steg) have selected a consortium led by France's Engie and the local firm Nareva to build the solar IPP project.
The consortium will be responsible for developing, designing, financing, building, operating and maintaining the 120MW Gafsa photovoltaic (PV) power plant.
It is understood the power-purchase agreement (PPA) will be valid for 20 years.
The plant is one of the first solar IPP projects in Tunisia that has a goal for renewable energy to account for 30% of production by 2030.
Once operational, the Gafsa solar PV plant is expected to supply power to more than 100,000 homes each year. It will also help eliminate 150,000 tonnes of carbon dioxide emissions a year.
Engie and Nareva built the 301MW Tarfaya wind farm in Morocco, which became fully operational in late 2014.
The Tarfaya wind farm is being operated by Tarfeya Energy Company (Tarec), a joint venture (JV) of French / UK GDF Suez Energy International and Moroccan Nareva Holding, on a build, own, operate, transfer (BOOT) basis. The project secured $350m of financing in 2012.
This article is published by MEED, the world's leading source of business intelligence about the Middle East. MEED provides exclusive news, data and analysis on the Middle East every day. For access to MEED's Middle East business intelligence, subscribe here.