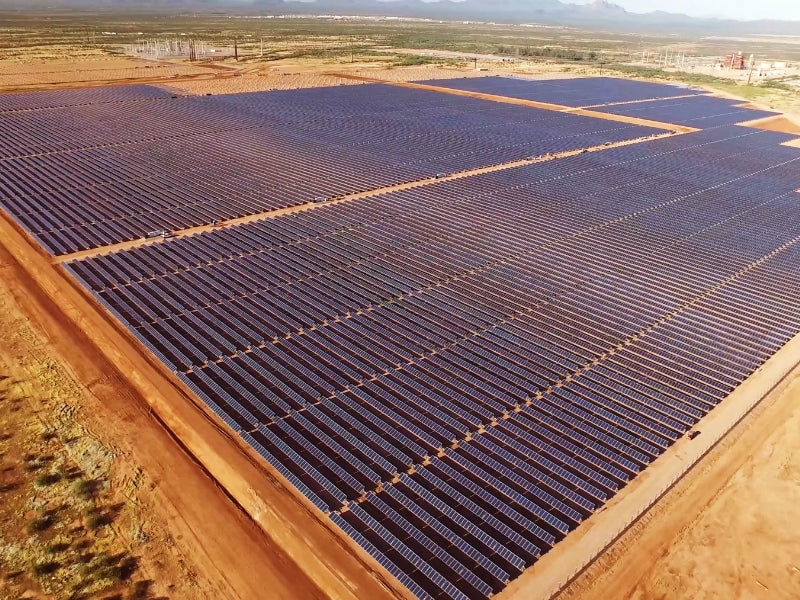 The UAE cannot afford to turn back from renewable energy
The commissioning of the 800MW third phase of Dubai's Mohammed bin Rashid (MBR) solar park has taken the emirate's clean energy installed capacity to 1,013MW or approximately 8.65% of the current total capacity of 11,700MW.
Surpassing the stated 2020 clean energy milestone of 7% is a significant achievement for the emirate and puts state utility Dubai Electricity & Water Authority (Dewa) ahead of its peers.
Notably, an additional 1,850MW in MBR solar park's fourth and fifth phases is due to be completed by 2021. The additional capacity will take clean energy's share to approximately 24% of the total, nearly a third of the Dubai Clean Energy Strategy target of 75% by 2050.
Abu Dhabi remains the closest contender, with clean energy accounting for 6.4% of the capital's estimated installed capacity at the end of 2019.
Assuming the 2GW Al-Dhafra solar IPP scheme is completed by 2022, Abu Dhabi's clean energy capacity is set to expand to 17% in two years.
While global investment in power generation is set to fall by an estimated 10% in 2020, there are no indications that governments in the GCC, particularly the UAE and Saudi Arabia, plan to turn their backs from planned clean energy projects, even with oil prices at historically low levels and with Covid-19 curbing demand growth.
There are multiple reasons for this resolve to continue.
In addition to fulfilling their commitments to decarbonise their economies, solar power – particularly solar photovoltaic (PV) power – remains the cheapest technology to produce electricity.
Evidence from other countries during the ongoing Covid-19 pandemic has shown that the lowest cost of electricity generation like solar is being given priority to dispatch electricity to the grid.
The speed in building solar plants, in addition to lower costs, also makes them more competitive compared to upgrading ageing fossil-fired fleet or building new ones. This is important, especially under the assumption that demand growth will return over the mid-term as economic activities resume post-Covid-19.
Furthermore, the availability of cheap energy lowers the cost for producing other clean fuels like hydrogen, which can then be used for electrification, transportation or other industrial applications.
Equally important, Dubai and Abu Dhabi's clear determination to deliver their clean energy targets provides strong assurance to long-term energy investors, who have focused their investments elsewhere in the past due to the faltering renewables policies across the region.
It would be well for other GCC states to follow the UAE's lead.
This article is published by MEED, the world's leading source of business intelligence about the Middle East. MEED provides exclusive news, data and analysis on the Middle East every day. For access to MEED's Middle East business intelligence, subscribe here