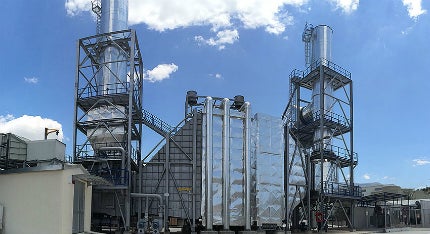 Selnikel has successfully delivered a new waste heat boiler to a MOSB facility.
In the power plant, which is operated by MOSB in Manisa Organised Industrial Zone, we built up a 33t/h, 43 bar, 195°C steam, and 150t/h, 90 / 70°C hot water production capacity, waste heat recovery boiler on the back of a T-250 Gas turbine.
The performance test was completed successfully, and the provisional acceptance of the system performed in March 2014.
MOSB sells the steam and the hot water generated via WHRG, to the established facilities in the zone.
Selnikel has produced the largest capacity (36t/h) fire tube boiler for Gama Power Systems in...