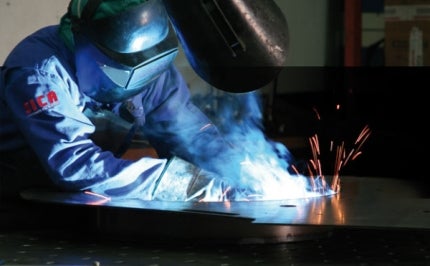 SICA specialises in manufacturing high-quality burners and components used by companies in oil and gas, petrochemical and offshore applications.
The company's highly experienced engineers and advanced machines ensure quality products, meeting international standards that include 9001:2008, 18001:2007, 14001:2004, ASME IXm UNI EN 287 and UNI EN 15614.
Flexibility is assured and costs are reduced through the recently adopted Lean Manufacturing policy.
Numerous designers in the burner industry use SICA as an important point of reference.
Production of high-quality burners and components
SICA is able to meet an extensive range of client needs through 50 years of industry experience, and a structured and articulated production area. Solutions can be customised through advanced machinery that is operated by highly skilled engineers.
The company's totally independent production process can meet any demand, which includes feasibility studies, design consultancy, prototyping and certification of various manufacturing stages.
Research and development for burners
SICA is continually investing in research and development (R&D) so it can use an ever-increasing amount of materials, including thermal and non-thermal steels. There is a particular focus on using new manufacturing technologies to ensure the company is at always at the forefront of industry innovation.
In addition, significant investments have been made in a top-of-the-range machine park, maximising reliability in production and precision through using specialist fabrication processes for testing and welding.
Burners that meet international standards
The levels of quality in the entire department process meet international certifications and stancards. These accredidations offer assurances in safety and environmental practices.
About SICA
SICA has an international reputation for manufacturing quality burners, with its headquarters is in Legnago, Verona, Italy.
The company has half a century's experience in manufacturing burners and it continues to grow.
Sales and technology received a substantial boost in the mid-1990s from the guidance of Steno Carpi, SICA's current CEO, and his brother, Alessandro Carpi.
In addition, the company recently opened a new office in Dubai (UAE) to meet the needs of Middle East customers.
SICA development process is based on Total Quality which is used in every production phase.
SICA's continuing growth has always been linked to meeting demands of the market and improving the service offered to customers.
SICA
Via Valeria Moratello, 2
Z.A.I. 37045
Legnago
Verona
Italy
SICA S.p.A • Dubai
Office no: 503,05th floor
Park Place Tower, Sheikh Zayed Road
P.O. Box 185343
Dubai
United Arab Emirates