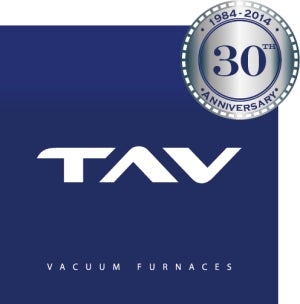 In late 2014, Italy's TAV (Tecnologie Alto Vuoto), a leading manufacturer of vacuum furnaces, celebrated reaching its 30th anniversary.
Since 1984, the company has produced more than 640 vacuum furnaces, operational in more than 45 countries and five continents.
TAV continuously develops its technology and vacuum furnaces through a close collaboration with its customers and partners.
The company's quality system, which is strongly focused on customer satisfaction, has been in place since 1998 and ensures the highest manufacturing quality of its vacuum furnaces.
TAV customers come from a wide range of industries and include MIM specialists, major aeronautic and aerospace companies, and advanced heat treatment centres.
Vacuum is the ideal environment for material processing at high temperatures. It is clean, pollution...