Tru-steam Boilers and Service
Boiler Sales, Safety Training and Service

Address
Unit 3,
53-55 Governor Macquarie Drive,
Chipping Norton,
NSW 2170,
Other,
Australia
Phone
Tru-steam Boilers and Service (TBS) is globally recognized as the leader in boiler sales, safety training and servicing of superior environmentally efficient energy systems with the highest degree of quality and integrity. This is achieved through the reliability and dedication of our employees, ensuring total customer satisfaction.
TBS is an Australian owned and operated company that specialises in boilers and pressure vessels in the areas of installation, servicing, maintenance, sales, repair, steam and condensate management systems, spare parts, designing and project management, boiler training, pressure welding, upgrades and re-location of steam system, steam and condensate, management systems and associated steam / energy products.
Water tube boilers
The Tru-Steam water tube boilers offer outputs ranging from small capacity up to large capacity. These water tube boilers can use any type of fuel (oil, gas, wood, agricultural waste, coal, etc).
Tru-Steam water tube boilers combine the proven qualities of the two-drum "D" type construction with the outstandingly successful concept of package construction. This is the most common type of small to medium-sized boiler. Maximum safety has long been the aim of top boiler and combustion equipment designers, as it was for the Tru-Steam research and development engineers.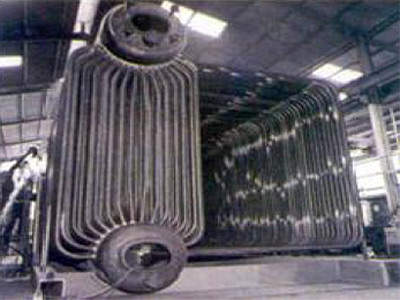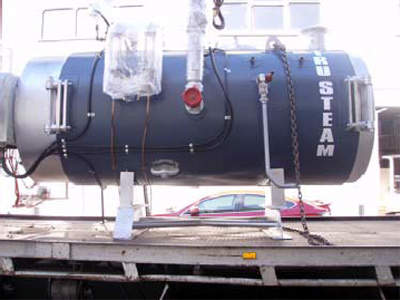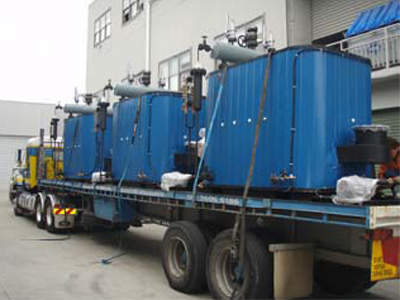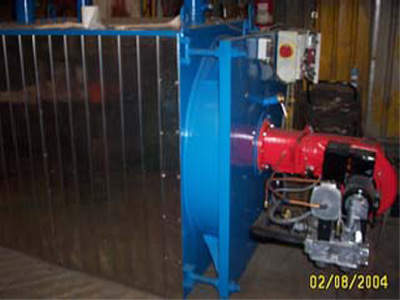 Fire tube boilers
The Tru-Steam fire-tube boiler is a package steam generating system, factory assembled and tested. It consists of a boiler pressure vessel, combustion and water feeding equipment and controls, all coordinated to form an integrated design unexcelled for safe, quiet and dependable steam generation.
They are equipped with a state-of-the-art integrated boiler management system, which controls every facet of the boiler's operation and coordinates all the safety requirements needed for fully automatic combustion, steam pressure control, and top quality water level security.
Vertical boilers
Tru-Steam has a small and robust range of vertical boilers designed specially to cater for a wide variety of fuels. These boilers come equipped with a state-of-the-art boiler safety and control management system which controls every operation of the boiler and coordinates all the safety requirements needed for fully automatic combustion, steam pressure control, and top quality water level security.
Pressure vessels
Tru-Steam Boilers has the capacity to build, install and commission pressure vessels, storage tanks and reactors.
24-hours-a-day boiler servicing
Tru-Steam Boilers & Service provides service and support throughout Australia on several levels from casual support through to 24-hours-a-day, 7-days-a-week emergency support.
The TBS service department offers fully qualified and experienced electrical and mechanical technicians for routine maintenance. With a presence in the major cities of Australia, Tru-Steam can offer same-day service and support for most situations.
All technicians are equipped with the necessary equipment to perform routine services and have workshop inventories of spare parts at hand.
Tru-steam can add value to your organization through the provision of:
Reliable technicians on call 24 hours a day, 365 days a year
Upgrades of existing plants and PLC's programs
Servicing of all hot water and steam boiler brands, such as Maxitherm, Hunts, Cleaver Brooks, Thompson, Anderson, Thermic, etc
Technical assistance, Training, and support
Engineering, Certification, and design
Automation (PLC / Scada / CAD)
Maintenance programs
TBS personnel have many years' experience in the boiler service, maintenance and installation industry. From its head office in Sydney and branches in Wagga Wagga, Brisbane and Port Moresby, Papua New Guinea, TBS currently serves a number of iconic Australian brands, including Arnott's, CSR, CUB, Cadbury, Visy, Hans, Casella Wines and Bartter. We also service a number of clients in Papua New Guinea.
TBS service departments currently employ more than 20 service personnel available from four locations along the eastern coast of Australia and the South Pacific. Our experienced staff is appropriately qualified and includes gas fitters, boilermakers, pressure ticketed welders, plumbers, PLC and SCADA programmers and electricians.
PNG Branch
Badili Hubert Murray Highway
POBox 1559
NCD
Boroko
Other
Australia



Telephone Number




Fax Number




Email Address
Central Coast Branch
22 Arila Avenue
Wamberal
NSW 2260
Other
Australia



Telephone Number




Fax Number




Email Address
Queensland Branch
Unit 2, 22 North Road
Wynnum
West QLD 4178
Other
Australia



Telephone Number




Fax Number




Email Address
Wagga Wagga Branch
Unit 7, 73 Dobney Avenue
Wagga Wagga
NSW 2650
Other
Australia



Telephone Number




Fax Number




Email Address
Fiji Branch



Telephone Number




Fax Number




Email Address
Tru-Steam Boilers & Services Pty Ltd
Unit 3
53-55 Governor Macquarie Drive
Chipping Norton
NSW 2170
Other
Australia
Mr Fazal Shaikh




Telephone Number




Fax Number




Email Address