OTN Systems
Networking Products for Critical Infrastructure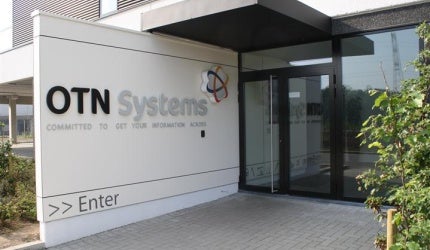 OTN Systems is a global leader in inspiring people to design their communications network with the latest technologies.
OTN Systems has running network equipment in over 70 countries over a number of vertical markets. Our portfolio can be divided into two product families:
The 'Open Transport Network (OTN)' is based on the latest fibre-optic technology with the most reliable, open and easy-to-use system available on the market
The 'XTran (eXcellence in TRansport)' is based on the latest MPLS-TP technology and allows you to design a smart network tailored to your desires and needs; XTran is especially designed for the power utilities
Smart networks for power utilities
The rise of the bandwidth requirements, coupled with the latest developments in smart grid technology, provides a number of challenges for the power industry. As such, there are specific demands on networks that need to be considered.
To adhere to future trends and requirements of the power utility, OTN Systems has invested in research of the latest transport technology.
MPLS packet transport networks
MPLS-TP is currently being deployed worldwide and thoroughly tested at leading communication service providers. There's an emerging need for packet-oriented transport networks that would, at the very least, have similar deterministic connections like SDH/SONET. Since IP/MPLS is often utilised in the core, it is imperative that this transport ecosystem would be compatible with IP/MPLS. Two standardisation bodies, IETF and ITU-T, eventually worked together and after an evolution period of five years, MPLS-TP is a well-defined standard.
MPLS-TP enables packet transport services with the degree of predictability, reliability and OAM tools found in existing transport networks like SDH/SONET.
IP/MPLS is a highly scalable, protocol agnostic data transport mechanism. Instead of using long network addresses with lookups in routing tables to direct and switch the data across the network, short path labels are used. IP/MPLS generally operates between OSI layer 2 (data link layer) and layer 3 (network layer).
IP/MPLS has become very complex, with a wide variety of protocols for traffic engineering, reservation and restoration. IP/MPLS has its place in core networks; however, supporting these additional features in aggregation or transport networks can become time-consuming and expensive.
MPLS-TP takes a subset of the IP/MPLS protocol suite and add features associated with transport networks.
Managing your network
A network is a complex interworking of different nodes that requires a lot of attention. It is imperative that this is planned carefully and thoughtfully. Network configurations should be done without adversely affecting your running applications.
Network failures need to be detected, diagnosed and repaired. Service level agreements should be monitored and ensured. For security reasons it is important that users are logged and an audit trail is created.
The OTN Systems knowledge centre takes all these aspects very seriously. Under the XTran product family, OTN provides you with the TXcare management system. This intuitive central management software provides a point and click configuration and monitoring. The TXcare configurations advisers guide the operator through the setup of a MPLS-TP network with coherent settings.
XTran breakdown
Node support module (NSM):
The first slot of every node is reserved for this module. The NSM contains a dual connection to feed power over Ethernet (PoE) to the modules that have the PoE feature, enabling full galvanic separation between the power going to the switch and PoE. Local alarms can be forwarded or activated through the digital inputs or outputs.
Central switching module (CSM):
This is the heart of the system and features a dual core central processing unit. This module delivers the MPLS-TP high-performance switching fabric. and supports Layer 2 and Layer 3 protocols. The CSM provides carrier-grade accuracy through the sync-E synchronisation and hardware support for IEEE 1588 hierarchical master slave architecture for clock distribution.
OAM based on the Y1731 for performance monitoring and automatic protection switching (APS) <50ms based on bidirectional forwarding detection (BFD) in any topology. Different protection schemes are possible: 1+1, 1:1 and logical rings for multipoint applications. It supports Ethernet ring protection switching (ERPS) to provide sub-50ms protection and recovery switching for Ethernet traffic in a ring topology.
The CSM can be quickly and easily replaced in the field due to is removable memory feature. This module can be placed redundantly within one node.
The current portfolio currently supports Gigabit Ethernet, E1/T1 and SHDSL to support flexible multiservice solutions or create WAN interfaces for the network. Other legacy interfaces will be available soon, includin: RS232, 422, 485, X.21, V.35 and C37.94.
Node building blocks
The XTran portfolio presents three different node types:
XT1104A: a node with one power supply, one central switching module and up to four interface cards
XT2206A: a node with two power supplies, redundant central switching modules and up to six interfaces cards
XT2210A: a node with two power supplies, redundant central switching modules and up to ten interfaces cards