Integrated Global Services (IGS) provides surface protection solutions for mission-critical equipment. IGS's integrated offering of metalspray, automated weld overlay, LPA filtration for SCRs, and mechanical services helps oil and gas, power, petrochemical and paper companies operate safely and reliably.
A world leader in on-site thermal spray with over 2,000 successful outage projects completed, IGS develops and applies proprietary coatings and weld overlay and deploys experienced project management for dependable assistance in planned or emergency shutdowns. IGS has global capabilities, with offices in the US, Asia, Africa and the Middle East.
Erosion and corrosion-resistant thermal spray coatings
IGS specializes in applying customized erosion and corrosion-resistant thermal spray. The company uses advanced high-velocity oxygen fuel (HVOF) and high-velocity arc spray (HVAS) Metalspray™ materials and process technology to protect metal substrate from the attacking environment. The result is extended run times, increased reliability, longer service life, and enhanced return on investment.
With over 30 years of history and over one million square feet of successful applications worldwide, Metalspray has revolutionized on-site thermal spray. The company's continuous devotion to research and development has pioneered worldwide advancements in materials, automations, and hand-applied application process technology and equipment.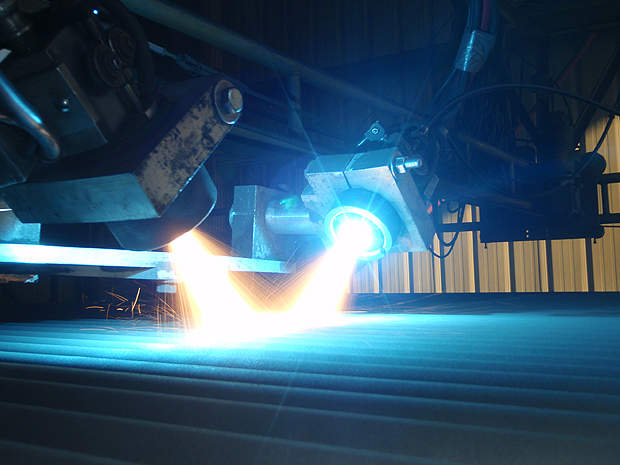 IGS applies automated Metalspray™ on boiler waterwall panels.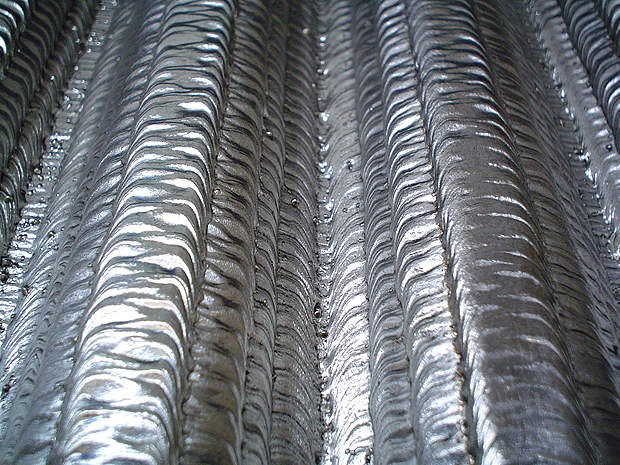 Corrosion-resistant automated weld overlay application.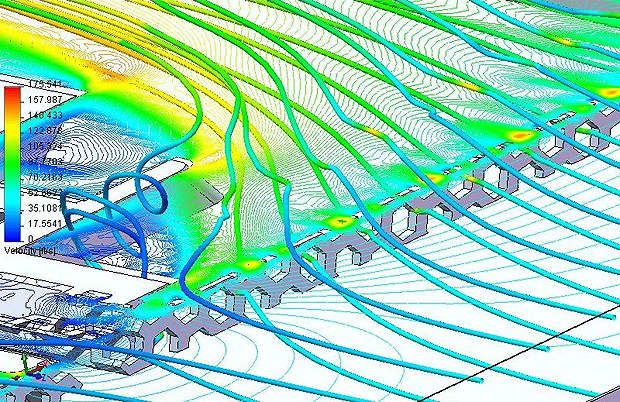 IGS provides CFD flow modeling as part of its NoNOx Components™ LPA filtration package.
IGS offers a range of non-union boiler, air pre-heater, and pressure vessel mechanical services.
Unlike most thermal spray applicators which utilize an off-the-shelf or a 'one size fits all' approach to materials, IGS's Metalspray materials are customized for a specific environment. IGS's thermal spray materials and unique UTEx application processes provide customers with stronger and more ductile coatings that are able to resist wastage in areas where other thermal spray coatings fail.
Automated weld overlay
IGS provides a wide range of GMAW corrosion-resistant weld overlay. The company's iCLAD™ process offers industry-leading synergic pulsed GMAW technology, embedded within true automation. As such, this process delivers a higher chrome content, lower iron dilution, reduced heat-affected zone with low hardness values and less distortion of the substrate than comparative technologies.
IGS often combines automated weld overlay with other services in delivering a complete turnkey corrosion / erosion protection solution. These services include metalspray, manual hand overlay, mechanical services, and project management.
LPA filtration systems for SCRs
IGS designs, engineers and manufactures the longest-lasting large particle ash (LPA) filtration systems for SCRs in the world. The NoNOx™ patent-pending LPA filtration system has been successfully installed in over 60 SCRs and is the world leader in premium SCR screens.
Typical LPA screens protecting catalysts within SCR systems have proven to be short-lived and unreliable, resulting in frequent clogging of the catalyst with LPA (or 'popcorn ash'), decreasing NOx reduction performance. Conversely, NoNOx filtration systems leverage superior erosion-resistant materials and an optimized screen design. As a result, NoNOx maximizes equipment maintenance cycles, reduces the likelihood of unplanned downtime, and significantly reduces the lifetime costs of the SCR system.
The NoNOx package includes complete system design with physical and CFD flow modeling; short turnaround manufacture and supply of screens; rappers / blowers / shakers; support structure; installation services; and a maintenance and warranty service program.
Non-union mechanical repair services
IGS offers a wide range of non-union mechanical repair services focused on the restoration of degraded surfaces within boilers, air heaters, pressure vessels and balance of plant components.
The company has an 'R' stamp through the NBIC. All work undertaken complies strictly with ASME Sections VIII and IX, the IGS Quality Control Plan and customer-specific requirements. Such services may be standalone or in conjunction with another service offering, such as metalspray or automated weld overlay. IGS is a specialist on-site contractor and can perform work anywhere in the world.