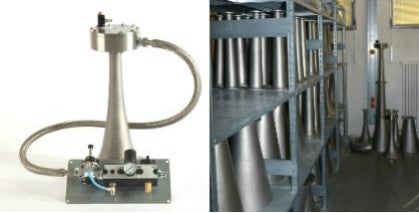 A.W. Akustik GmbH specialises in acoustic cleaning systems and services, with more than seven years of experience in acoustic cleaning, and over 300 installed and supervised systems.
All major components are made in Germany, preassembled in our machine shop, and tested in our sound chamber.
Acoustic cleaning systems for power generation
Our acoustic cleaners can be used in a varied range of applications, such as removing ash and dust deposits in pipes and on heat exchanger surfaces in air preheaters, economisers, and superheaters.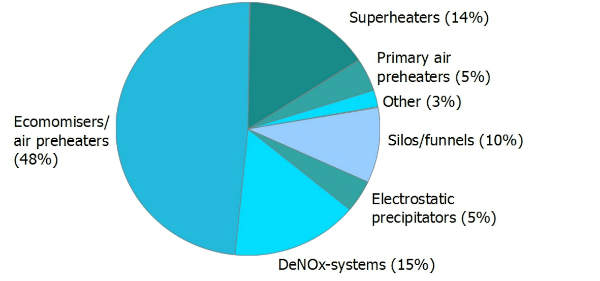 Installed systems by area of application.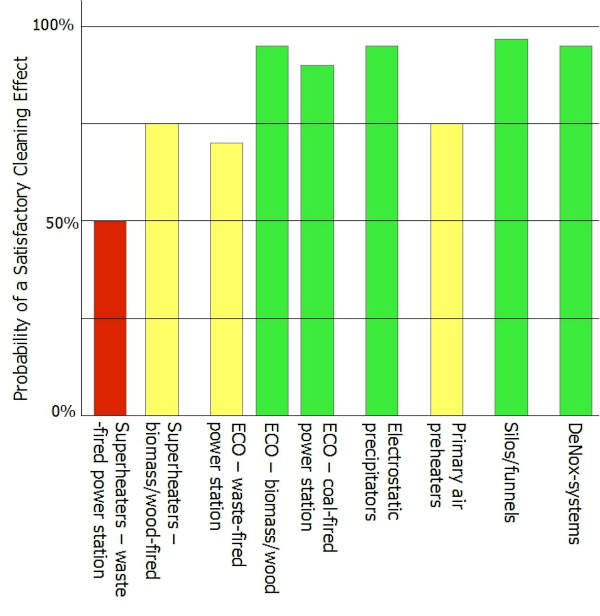 Our acoustic units achieve high-levels of satisfactory cleaning results.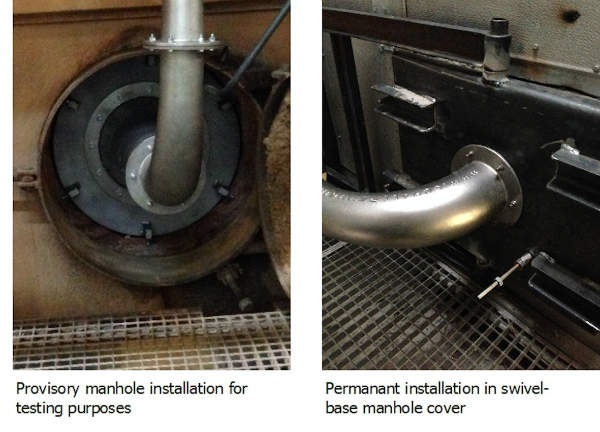 A.W. Akustik solutions are easy to install.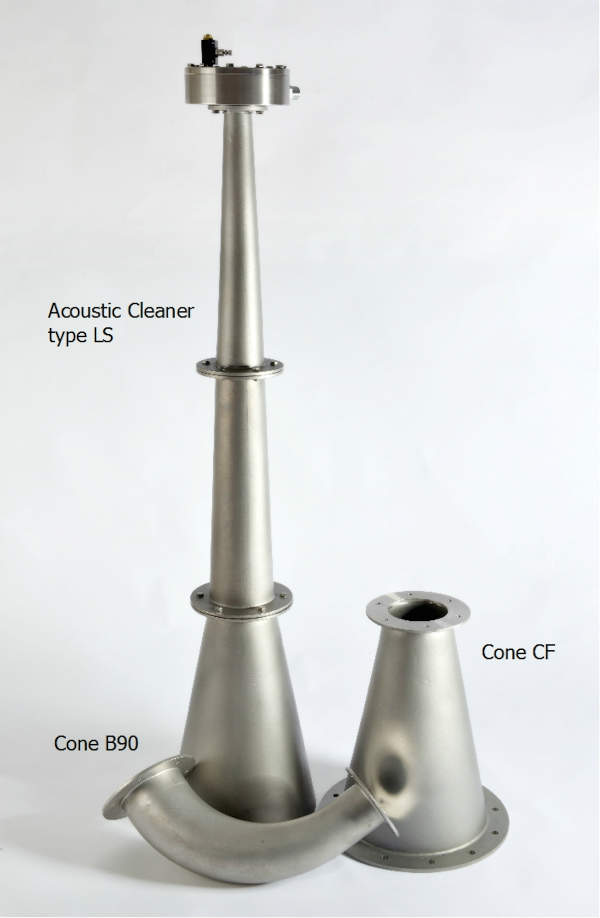 We offer a variety of straight and curved acoustic cleaning horns, including the LS Type.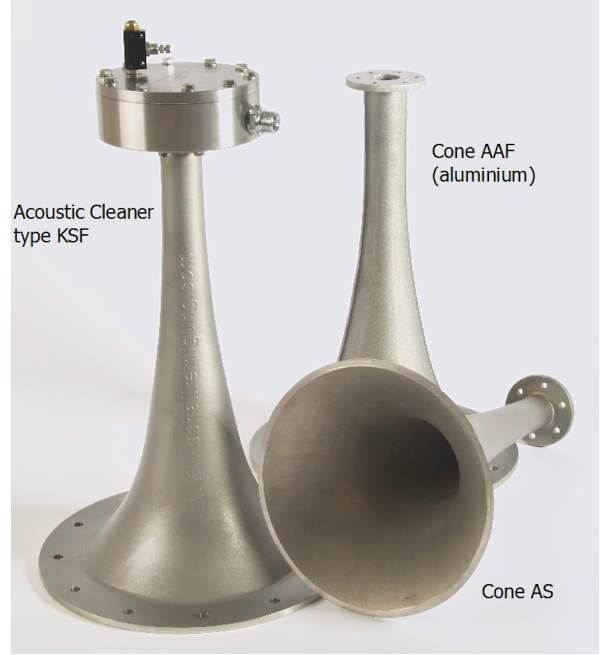 The KS type acoustic cleaner is a safe and efficient way to remove fine-grained materials from a variety of surfaces.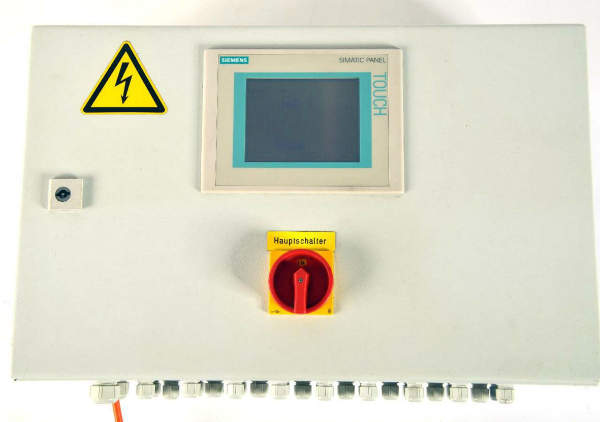 A.W. Akustik cleaning systems can be operated using an existing control system, or through our programmable touch panel control unit.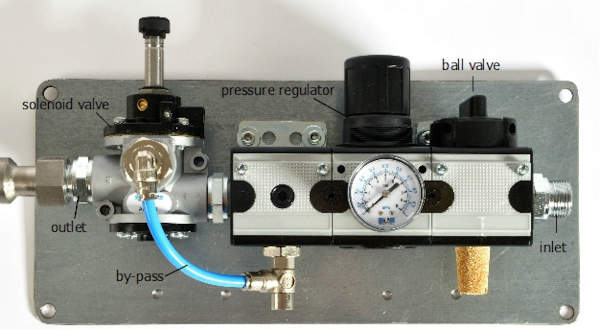 Air Control Unit
In addition, our acoustic cleaners can keep deflector plates and waste spouts of electrostatic precipitators continuously clean.
Acoustic cleaning is a safe and efficient method of cleaning DeNOx systems and bag filters, as well as removing fine dust from silos and waste spout discharges. Due to the way sound reflection is created by the spherical diffusion of soundwaves, even the rear sides of complicated structures can be reached and cleaned.
Efficient and economical acoustic cleaning
Our acoustic cleaners are ideally suited for removing ash and fine-grained materials, such as colour powders, cement dust, rock flour, plastic granulate and washing powder, from a wide variety of surfaces without process interruptions.
The main benefits of acoustic cleaning include:
Easy installation
Low maintenance and operational costs
No mechanical or corrosive wear of existing structures
Continuous cleaning, with no impact on the process temperature or cycle
Improved heat transfer during the operation cycle and extension of the overall travel time.
Straight and curved sonic horn cleaning systems
A.W. Akustik offers a variety of straight and curved sonic horn models, which can be adapted to fit individual customer specifications.
The modular structure of the horns can be customised to suit specific requirements, such as acid and corrosion resistance, providing robust and high-quality acoustic cleaners that can be applied in a variety of temperatures and installations.
Our horns are manufactured by means of a precision casting process, using different stainless-steel alloys. Generators and compressed air tubes are also made of stainless-steel. A special titanium-steel alloy is used to form the membranes and carbon for the seals.
The systems can be mounted between the individual cone sections using an existing wall flange, or directly welded onto any part of the outside of the horn.
Control systems for acoustic cleaners
Our pneumatically operated generator produces a low-frequency noise with an effective frequency range between 50Hz and 250Hz (depending on the type of acoustic cleaner), with a maximum sound pressure level of 162dB(C).
Our acoustic cleaning systems come with 0.75in compressed air service units as a standard feature.
Our service units are supplied with a ball valve with forced venting, a pressure regulator, and a solenoid valve with a bypass for cooling and purge air, as well as manual bridging.
The solenoid valve can be controlled using the client's existing control system, or by a programmable control unit. Our standard control system is based on the design of the SIMATIC S7-1200, with an added touchscreen panel.
We offer noise protection enclosures for our acoustic cleaners. The standard sound insulation reduces the acoustic noise emitted by the generator's head to approximately 85 decibels.
Maintenance services for optimal performance of acoustic cleaners
All types of acoustic cleaners require regular servicing. Insufficient servicing can lead to a significant loss of effectiveness and, as a consequence, even complete failure.
A.W. Akustik offers regular maintenance checks to ensure that our installed acoustic cleaning systems are producing optimal results. We also service units of other suppliers.
Should clients wish to carry out maintenance themselves, we offer relevant training for on-site personnel, as well as supplying replacement components.