Clean Surface has been designing and manufacturing dry ice blasting machines since 1995. During the past five years, we have also manufactured our own dry ice. Our machines are sold to end-users in a variety of industries, but the majority of our UK business is based on rental of dry ice cleaning machines and compressor equipment for specific projects.
From the first rental, we deliver equipment to the site, assist in the setup, train customers' operators and supervise the start-up until they are confident of the process.
Comprehensive dry ice cleaning solutions
Clean Surface is a one-stop-shop for everything to do with dry ice cleaning.
As we intentionally do not run a contract cleaning business, we do not have a long track record for any specific type of work. As we are regularly confronted with very varied cleaning tasks in our rental business, we have gathered a vast amount of experience over the years in areas ranging from very delicate work, right through to heavy industrial applications.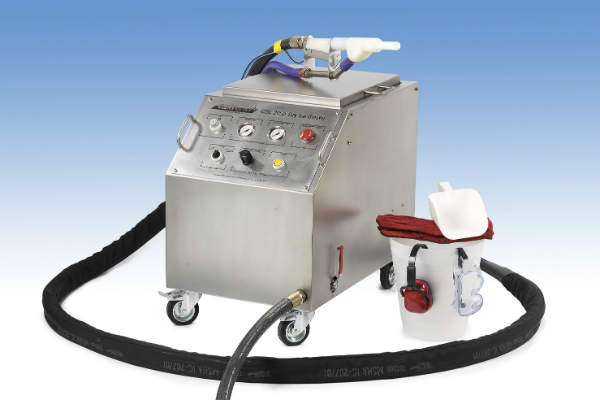 Clean Surface offers blaster sets for rental.

A resistor bank prior to cleaning.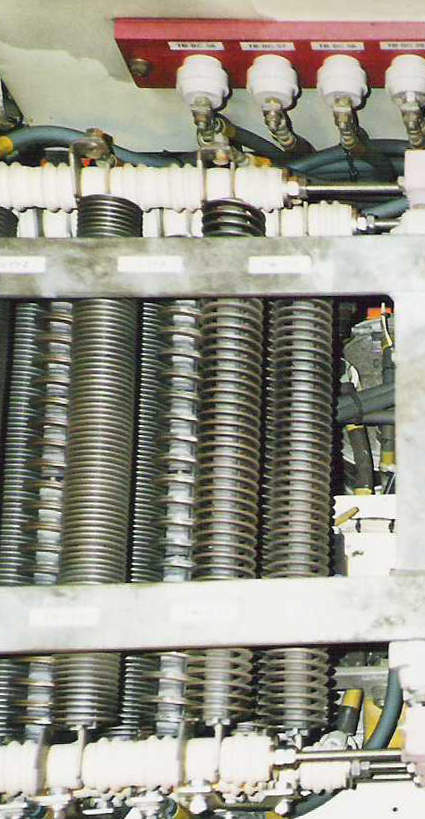 A resistor bank after cleaning.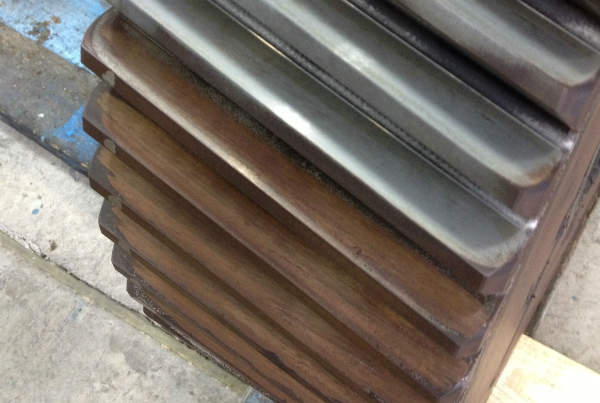 Clean Surface provides cleaning services for applications such as windmill power gears.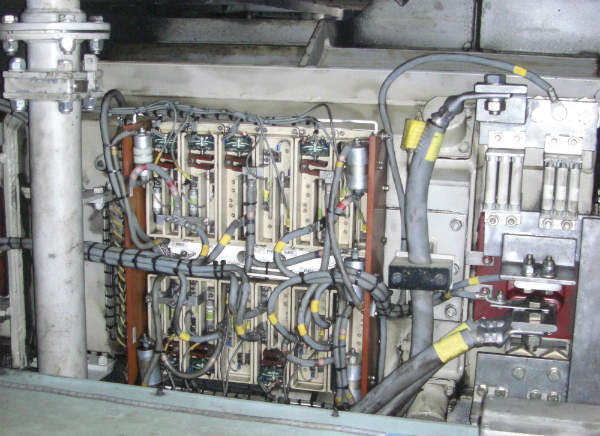 Rail locomotive internals cleaned after a transformer leak.
The most important thing we have learned is to never make assumptions about the performance of dry ice on any particular task, unless it is a very common application, without first allowing for a trial.
Dry ice equipment hire contracts
Our method of setting-up and handling dry ice hire contracts makes full allowance for the fact that the process may require testing prior to confirmation of a work instruction.
At the quotation stage, we make one offer for equipment rental and all ancillary materials for the work to be carried out over an agreed period and, when required, a second offer for making an initial test. If the test is unsuccessful, there is no commitment beyond payment of the travel and incidental costs shown in the test offer.
Setting-up blasting equipment
The majority of dry ice work connected with the power industry requires knowledge of electrical equipment and testing criteria. We do not consider ourselves to be experts in this field and would never risk pretending we are. The skills we bring to the table are related to the setting-up of the blasting equipment to achieve the desired level of cleaning and allowing the power engineers to assess the result.
Tasks we have carried out in the power sector range from cleaning gas turbine blades at gas-fired power stations, to providing equipment and support for cleaning the entire Fleet of 90 Class electric overhead locomotives for Greater Anglia Rail at DB Schenker, Crewe. Nigel Teulon, route engineer intercity at Greater Anglia said: "I can recommend a dose of dry ice to help cure reliability ailments."
Cleaning services with even dry ice distribution
Dry ice blasting machines used on the windings of motor and generator equipment must ensure that that the dry ice stream is very even, and that the dry ice particle size is of even distribution. The Clean Surface System 2000 dry ice blaster uses a two hose design, which provides a very fine and even dry ice distribution over the cleaning area. In addition, the machine is able to run at low compressed air pressure, which further ensures a lower risk of dry ice damage to winding insulation.
As part of our programme of continued improvement, we will be shortly launching a new version of our tried and tested System 2000 blast unit, incorporating a more flexible drive unit that will provide a better range of turndown to allow even safer operation on delicate electrical machines. We are expecting this model to be available in our hire fleet by September 2013.