GMF Components & Consulting SA has many years' experience working in the power industry. Components offered include power plant equipment and control systems, industrial devices, industrial components (fabric, metal, rubber, PTFE expansion joints) and flexible hoses.
Consulting services for industrial components consist of engineering, research and development, consulting and market research, in addition to industrial plant design and engineering, as well as raw materials for energy, metallurgic fields, buildings and infrastructure.
Design and manufacture of acoustic cleaning technology
GMF Components & Consulting SA specialises in design and manufacturing of high-tech industrial components. The company has exclusive licenses and patents for high-tech products for leading clients involved in areas such as power generation, waste-to-energy, chemical and petrochemical, smelting, and cement and ceramics.
In all these industrial sectors, our attention is focused on energy-saving, the environmental impact and the most up-to-date technologies wherever exhaust and flue-gas cause problems at depots, as well as in heat-transfer.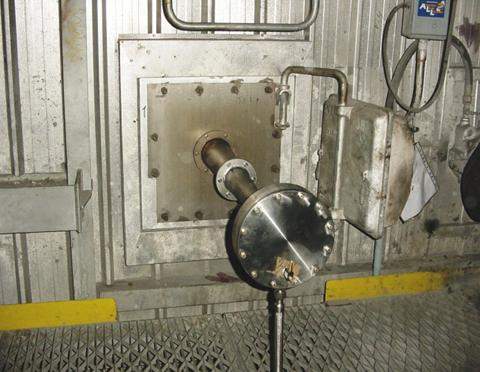 NIRAEUS® and ACEWAVE® acoustic cleaning systems keep heat-transfer surfaces clean in boilers that use a variety of fuels. The main advantages are online cleaning with flexible operation time, low-operation and maintenance costs, low capital expenses and space requirement, no adverse effects on heating surfaces and structures. NIRAEUS and ACEWAVE acoustic cleaning systems are an effective replacement of steam sootblowers in many applications.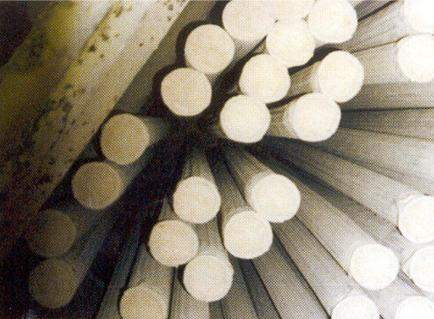 NIRAEUS and ACEWAVE acoustic cleaning systems serve as an effective supplement to existing pulse jet and reverse air mechanisms for comprehensive bag cleaning. This gentle cleaning method reduces pressure drops, prolongs bag life by minimising mechanical stress and strain and also helps reduce compressed air / inert gas consumed by conventional cleaning methods. Acoustic cleaning is also highly effective in solving flow problems in hoppers and is the ideal cleaning method for glass bags.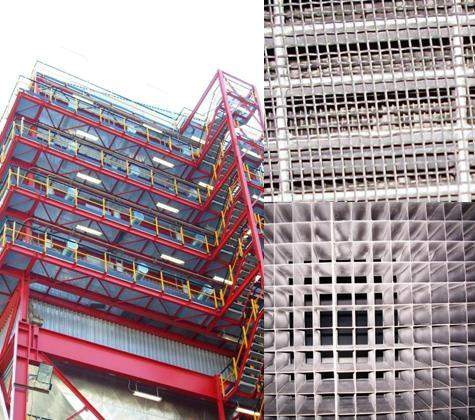 NIRAEUS and ACEWAVE acoustic cleaning systems are used on dummy layers, honeycomb catalyst, supports and walls, replacing existing systems. Our acoustic cleaning systems ensure uniform gas flow and maintain consistency in DeNOx reactor / SCRs performance. Use of acoustic cleaning systems is also recommended by consultants, engineering companies and major OEMs worldwide.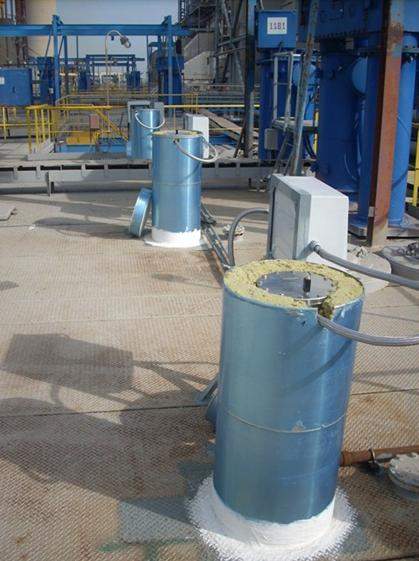 NIRAEUS and ACEWAVE acoustic cleaning systems are used for cleaning of gas distribution screens, collecting plates and discharge electrodes, supplementing existing rapping systems. Our acoustic cleaning systems ensure uniform gas flow and maintain consistency in ESPs performance, and reduce frequency of mechanical rapping. This results in minimising electrode damage and misalignment. Use of our acoustic cleaning systems also eliminates hopper build-up and field grounding problems.
The company is committed to the quality of its products and services, with its established track record, proven technology and vast experience capable of delivering custom-built solutions, backed-up by its marketing and after-sales service.
In the company's relatively short history, it has successfully introduced acoustic cleaning systems to international markets, added numerous high-profile customers, exported systems through its international associations and become one of the companies at the forefront of this niche technology.
The company's next challenge is to expand its activities overseas, looking for emerging markets, starting from Eastern Europe and then going worldwide.
Acoustic cleaning for preventing build-up of particulate matter
The build-up of ash, soot and particulate matter have always been problems associated with boilers. This is in addition to flow-related issues such as arching, bridging, funneling and ratholing with process industries globally.
While industry has been tackling this particular problem for the last 50 years with steam soot blowers in boilers and other 'flow promoting' devices such as air blasters, bin activators, hammers and liners, these are insufficient in providing a balanced solution from the perspective of investment, cost-effectivity, performance, effectiveness and operation, as well as maintenance.
Functions of acoustic units, horns, cleaners and sonic horns can all be found in the company's audiosonic acoustic cleaning products.
Removal of ash and soot particles
The NIRAEUS® and ACEWAVE® acoustic cleaning systems have been operating (even under different brand names) in hundreds of plants globally for more than two decades. These acoustic cleaning methods prevent materials such as ash and soot particles from sticking to the surface of equipment, and also removes powder-like deposits from machinery in process industries by directing a pressure shock onto the deposits, removing the particles from the surface.
NIRAEUS and ACEWAVE acoustic cleaning systems keep boilers, channels, heat exchangers, silos, cyclones, hoppers, bag filters, ESPs and fans clean, and enable processes to continue without interruption at costs that are at times 10% lower than traditional cleaning systems.
It is important to realise that the success of an acoustic cleaning system depends upon factors such as:
A detailed analysis of the application area
Appropriate selection of the material and type of horns used
Correct positioning and installation
Frequency and optimum sounding pattern
While the mechanical functioning of hardware components within the system is important, it is the 'softer' side of this technology that makes it work, which is why it is critical for the end-user to choose a partner with an understanding of its processes and equipment, as well as the necessary proven experience with similar applications, backed by its ability to provide installation services and after-sales field support.
Comprehensive acoustic cleaning systems
The benefits of NIRAEUS and ACEWAVE as an acoustic cleaning solution include:
The most powerful acoustic cleaning system (up to 163dB)
UNI EN ISO 9001:2008 certificated company
European market leader in the field
Complete acoustic cleaning capabilities up to 1,100°C (others stop at 800°C)
Vast experience worldwide
Largest installation reference globally
Proven performance
Several repeat customers
GMF is the only manufacturer in Italy with an in-house sound testing laboratory
Patented technology, registered designs
Continuous product development and ongoing research
Back-up support from partners
Delivery of turnkey systems
Guaranteed timely deliveries
Readily availability of spare components
Comprehensive marketing and field service support network
Knowledgeable team of engineers
100% quality control
Computerised selection programmes
Flexible to meet customer requirements
Recommended by consultants and engineering companies