Röhsler & Co KG was established in 1928 and provides a range of specialised services in power plants and airports around the world, with a particular prominence in Austria. We have an experienced team of employees with engineering training in sectors that include chemistry, construction and mechanics.
Our services include:
High-pressure water blasting technology
Industrial cleaning
Boiler cleaning – power plant service
High-volume vacuum unit
Decoking/pigging
Asbestos abatement: contaminant removal
Chemical treatment and pickling
Tank cleaning
Flue gas treatment
Flaring and torching technologies
Dry ice technology
Shot blasting
Friction improvement
Airport services.
Cleaning services for the power industry
We provide industrial cleaning services in the following areas:
Pipelines: Mechanical and hydrodynamic cleaning of pipes of all dimensions with rotating high pressure water jet systems and swivel hose nozzle systems with automatic feed for large pipe lengths. We also offer chemical cleaning of cooling systems.
Boilers: Flue gas side and water side of steam cleaning systems, processing of the resulting detergent and water circulation. Sewage handling and sludge dewatering. Air preheater cleaning.
Cooling towers and coolers: Air-side cleaning means the use of an adapted beam method.
Biomass furnaces: We clean the flue gas side heating surfaces, as well as the thermo-oil heat exchanger and the evaporator at organic rankine cycle (OCR) plants.
Tanks: Cleaning up after oil spills, oil leaks, tank overfills; the interim storage of existing product remains. Product transverse displacement with dangerous goods: Internal revision with ultrasonic wall thickness measurement. For tanks, we also offer refitting and decommissioning services.
Stacks and chimneys up to a height of 200m. We achieve this through using specially developed access systems and tailormade water jetting without the need of scaffolding, when just rope will suffice.
DDT pigging decoking system
The DDT pigging system is an established and effective process we use, which removes coke build-up from heater tubes in a series of highly controlled cleaning runs.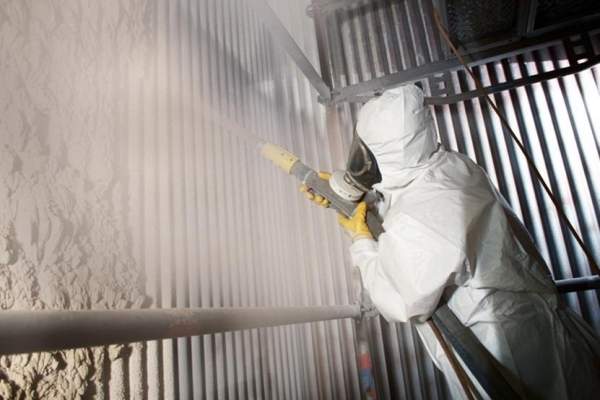 Removal of residue on the fireside of an industrial boiler.
The pigging technology used will fully restore heaters, improving their reliability and capacity, allowing for maximum profitability.
Employees are all highly trained to carry out complex jobs that are not without risks. Safety regulations are always followed very closely.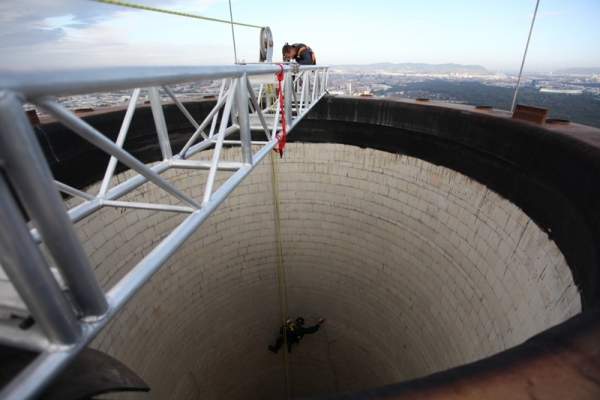 Internal cleaning of a free standing, 180m high chimney of a power plant.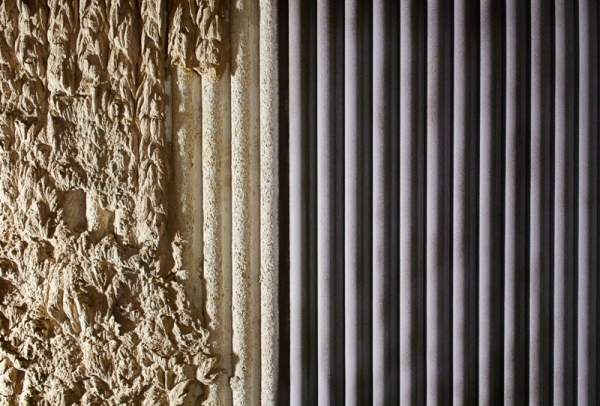 Removed residue inside a boiler of a power plant.
Because the DDT process is much more effective than steam decoking, chemical cleaning or any other mechanical method, the customer experiences all the economic benefits of a longer tube life, lower fuel usage and improved furnace reliability.
DDT´s bi-directional pigg control method allows for the cleaning of furnaces, which incorporate reducers and changing pipe diameter, without having to make any modifications. It allows for localised, aggressive cleaning of the most contaminated section of the furnace, maximising the cleaning performance.
The technology used will fully restore the heaters, improving reliability and capacity, as well as maximising profitability. Our dedicated employees will safely, effectively and efficiently fulfil your cleaning needs.
Chemical treatment, also known as pickling
It is important to correctly treat the metals used in materials. We offer services in treating:
Austenitic steel:
The corrosion resistance of stainless steel is due to the formation of a very thin passive chromium oxide layer, which forms only on pure metallic stainless steel surfaces.
Scale layers, welding and discoloration, abrasion, machining and affect the formation of a closed passive layer.
Only properly pickled stainless-steel surfaces and welding seams guarantee the full corrosion resistance of the material and maintain its metallic appearance.
Ferritic steel:
Prior to the initial use or after modification, of steam pipe systems on turbines and gas lines, the chemical pickling and passivation of the system components is recommended by the VGB Group.
Only professionally stained tubes guarantee a smooth and efficient operation of the system and its individual components.
Asbestos abatement
We have been successfully carrying out asbestos abatement since 1992. It is done under strict conditions, according to legal requirements and under the watchful eye of external experts. The process is adapted to the conditions on site, so that revisions are possible during operation if necessary. We meet customers' needs through our flexibility and know-how.
We have a certificate in accordance to the Waste Management Act (AWG) for the collection and treatment of asbestos waste, the key numbers are 31 412 (asbestos cement), 31 413 (asbestos cement dust), 31 437 (asbestos waste and asbestos dust). Our experienced staff are fully qualified staff and regularly medically examined in accordance with the law. In addition, our company owns certifications in Quality Management System ISO 9001, safety management systems SCC and environmental management.
Safety and quality management
For us, safety has always had top priority with all our jobs. Our traditionally high standards are certified under the safety certificate for contractors (SCC) systems. In order to achieve transparency for our high quality requirements, we have implemented a quality management system according to ISO 9001. Further improvements are ensured thanks to regular staff training.