TEKE is a service company that specializes in metal and concrete surface coating, cleaning power plant heat-exchanger surfaces and construction reinforcements. We provide the following services:
Concrete and metal surface coatings for vacuum and centrifugal pumps, screws, basins and tanks, flue gas equipment and floors
Almost dust-free Sponge-Jet® blastings before coating for paper machine frames, turbines (for cleaning) and other equipment for which dust is a problem
TEKE cleaning technology (TCT) for boilers and power plant elements, including superheaters, burning air preheaters, water preheaters and precipitators
Carbon fibre reinforcements
Power plant boiler-element cleaning
Burning wet biofuels and forest residues for example causes a build up of deposits on top of power plant boiler-elements. This reduces the efficiency of the plant and in the end it forces the plant to shutdown for cleaning.
Power plant heat-exchanger surface cleaning
The cleanliness of power plant heat-exchange elements is therefore a vital factor for economic power production. Using TCT, we have developed a service concept for cleaning power plant boilers and their heat transfer components with special blasting system.
We specialise in power plant heat-exchanger cleaning for surfaces in superheaters, air and water preheaters, precipitators and other induced or natural draught systems.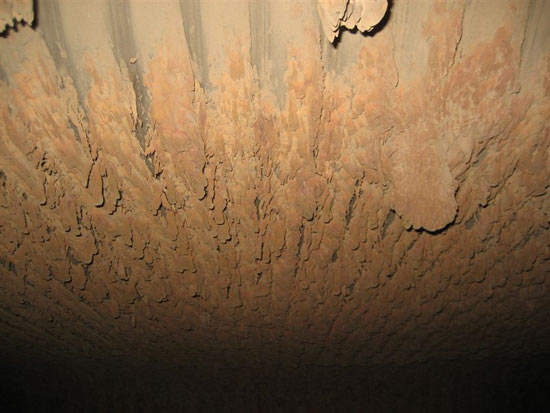 TEKE provides the power technology industry with its TEKE cleaning technique, which has been specifically developed to clean boilers and power plant elements, and ensure optimum power plant operation. <br/><br/><br/><br/><br/><br/><br/><br/><br/><br/><br/><br/><br/><br/><br/><br/><br/><br/>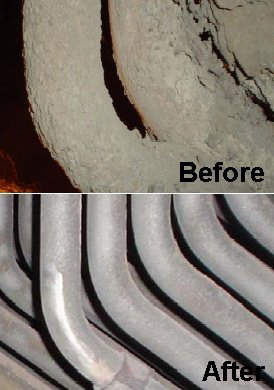 TEKE's cleaning technique ensures the best clean in a short time with reasonable prices.<br/><br/><br/><br/><br/><br/><br/><br/><br/><br/><br/><br/><br/><br/><br/><br/><br/><br/>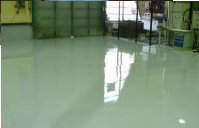 TEKE provides a range of concrete and metal surface coatings, including those for power plant floors.<br/><br/><br/><br/><br/><br/><br/><br/><br/><br/><br/><br/><br/><br/><br/><br/><br/><br/>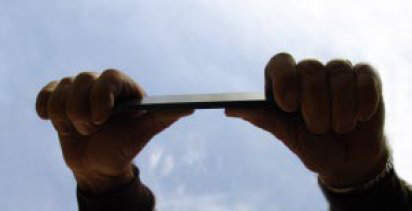 Compared to steel, the weight of carbon is nonexistent, yet it is five times stronger, and can be used for the reinforcement of structures.
Metal and concrete surface coatings
TEKE has repaired and protected concrete, metals and other basic materials for over 15 years. We provide a wide range of metal and concrete coatings to protect against abrasion, erosion and corrosion, as well as chemical-attack-resisting metal and concrete coatings. By using carbon fibre structure composites, for instance, we reinforce constructions made of concrete, wood and metal.
TEKE's coatings can be modified with features that increase its strength, chemical resistance, self cleaning and antibacterial properties.
Composite, nano-reinforced, rubber and wear and temperature-resisting coatings
TEKE provides the following surface coatings for metals:
Various composite coatings used to protect against corrosion, erosion, abrasion and chemical wear
Tailor-made nano-reinforced coatings
Various rubber coatings to protect against friction, corrosion and abrasion
Wear and temperature-resistant inorganic coatings
Concrete surface coating techniques
TEKE supplies the following techniques of surface coatings for concrete:
Impregnation
Crystallization coatings and waterproofing
Anti-carbonization
Epoxies
Nanostrengthened epoxies
Polyurethane
Rubberized asphalt
Injecting
Cement-based, polymer reinforced repair mortars
Polymer quartz composite coatings
High strength concrete (350MPaN/mm²)
Temperature-resistant high strength concrete (400°C -1,200°C )
Composite for joints
Carbon fibre structure composites
Carbon fibre laminate reconstruction
Carbon fibre composite plates and bars are used for the reinforcement of structures. Using special adhesives, they are attached to plane surfaces in plates and bands.
The weight of carbon fibre laminate is only one fifth of steel, but it is several times stronger. It provides a safety belt that increases the strength of constructions when attached into it.
Waterproofing crystallization coating
Wet concrete is a problem in many industrial constructions. Waterproofing with crystallization is a solution for many applications.
Dust-free blasting
Almost all of TEKE's work is done using dust-free blastings, which gives an excellent surface profile or purity degree. In commonly used sandblasting, dust is spread to the environment. In the method TEKE uses, blasting sponges collect the dust so it is not spread. The profile of the blasted surface is checked and optimized to be the best for the particular application.
Rapid-setting repair mortar reinforcement
MSS 470 is TEKE's rapid setting repair mortar designed for overhead, vertical and light duty horizontal applications. It consists of a blend of portland and other hydraulic cements, silica sands, lightweight filler and a styrene acrylic copolymer powder.
MSS 470 is a quality controlled repair mortar which exhibits extremely rapid development of physical properties. The presence of the copolymer ensures an excellent bond to most surfaces and improves such characteristics as impermeability, flexural and tensile strengths.
Impermeable flooring composition reinforcement
MSS 6020 V is a high performance impermeable flooring composition specifically designed to give resistance to impact and abrasion in chemically aggressive environments. It is easy to apply, forms a coving where required, and provides a jointless, easily cleaned topping, which has a degree of slip resistance.
MSS 6020 V consists of a blend of a low viscosity epoxy binder, silica aggregate of optimum grading and an optional light fast pigment. MSS 6020 V has a maximum grain size of 1mm and can be applied down to 3mm thickness on horizontal and vertical surfaces.
From our Nordic originating network, we sell the products mainly under our own trademark, MSS. We have a total turnover of more than €50 million.