Wistrand provides pre-operational and operational chemical cleaning. We specialise in the chemical cleaning of large steam boilers, including drum boilers and ultrasupercritical boilers. All cleaning concepts are engineered according to the VGB PowerTech guideline R513: 'Internal Cleaning of Water-Tube Steam Generating Plants and Associated Pipework'.
Wistrand has been in the chemical cleaning market since the 1960s. Our knowledge guarantees customers a reliable and experienced partner in any project we undertake.
Pre-operational chemical cleaning for boilers
The objective of a chemical cleaning process is to obtain the requirements for steam purity and clean exposed surfaces in order to create the right conditions for formation of a pure, tight and strong adhesive protected oxide layer. The quality and ability to resist corrosion of this oxide layer is essential for the life and availability of the boiler.
The result of a successful chemical cleaning should be a trouble free start-up of the boiler, with appropriate levels for water and steam quality reached within a minimum amount of time and development of a protective oxide layer, which will ensure a long life of the boiler without the need for major maintenance.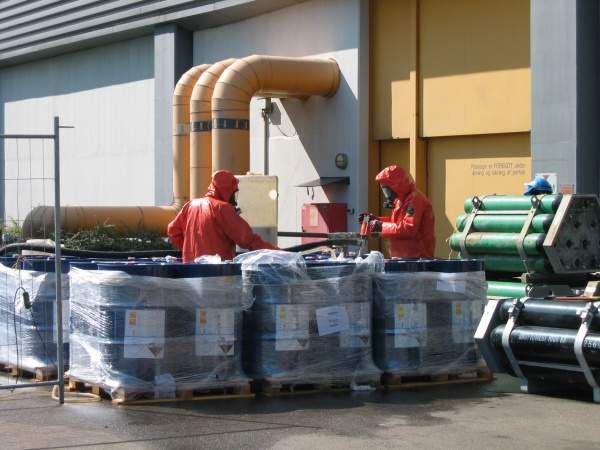 Safety is our greatest concern when dosing hydrofluoric acid during a pre-operational chemical cleaning.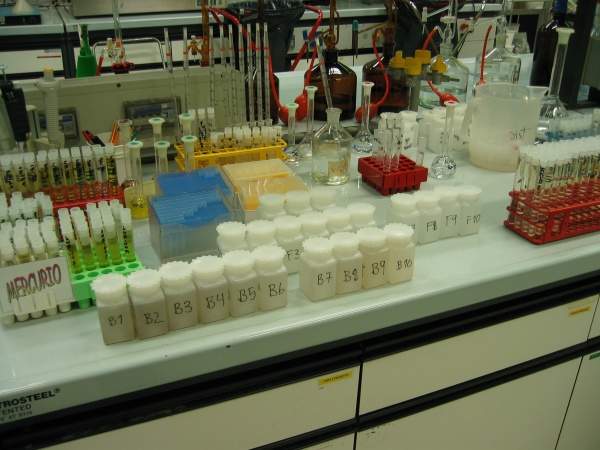 Careful monitoring of chemcial cleaning is vitally important.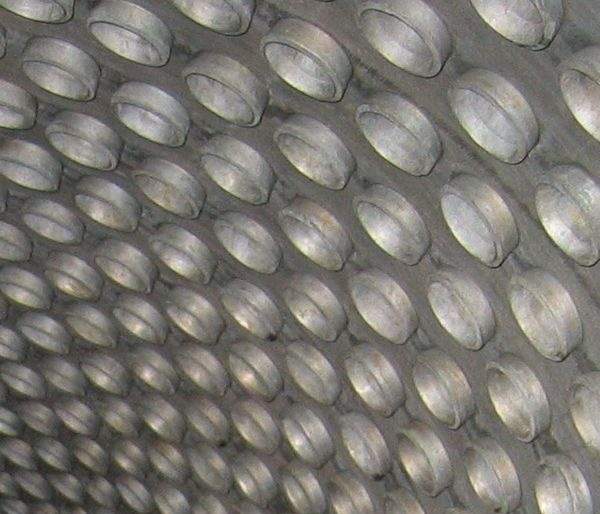 Inspection of a muddrum well, passivated after operational cleaning.
Operational cleaning to remove boiler deposits
Operational chemical cleaning is normally made in order to remove deposits formed during operation. The deposits decrease the heat transfer of the boiler, which results in the and the cooling of the tube material. This is an important process, considering the possible consequences of tube failure and need for a recovery boiler.
Cost-effective chemical cleaning procedures
Wistrand perform the chemical cleaning ordered by customers in the fastest, safest and most cost-effective way possible, with the highest consideration to internal and external environments.
This is achieved by continuously increasing our expertise; building on and using the unique level of experience and the knowledge we possess, which will continue the development of the service.
Quality assurance and procedures
To ensure satisfaction for our customers, we consider quality assurance and management systems to be a cornerstone of Wistrand's business. We are committed to maintaining a continuous development of the organisation's quality procedures, ensuring our services and products meet our clients' expectations.
The quality management system is certified according to the requirements of SS-EN ISO 9001:2008.
Wistrand facilities are present throughout the world and focussed mainly in the pulp and paper industry, power plants, refineries and pharmaceutical industries.