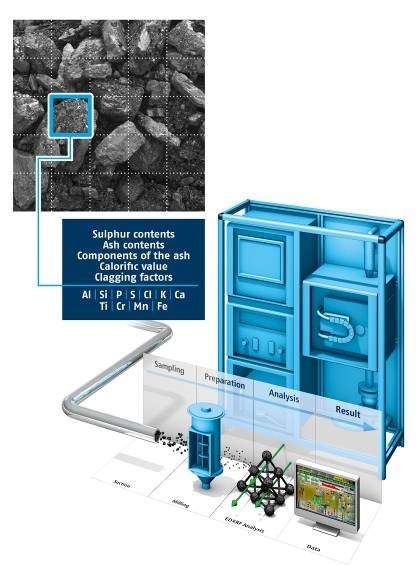 APC Analytics produces reliable on-line analysers, which use patented sampling technology and additional components to assess bulk resources such as coal, lignite, ore and cement in thermal power plants.
The company's products have been thoroughly tested to endure the adverse conditions in power facilities.
Fully programmed on-line analysers for lignite-fired energy production
APC Analytics on-line analysers are based on proven technology, in addition to more than 25 years of expertise and innovation.
SOLAS® is a fully programmed sampling and analysing system, which has been employed for more than 15 years by lignite-fired power plants and mines in Germany, as well as the world's largest iron ore mine in Brazil.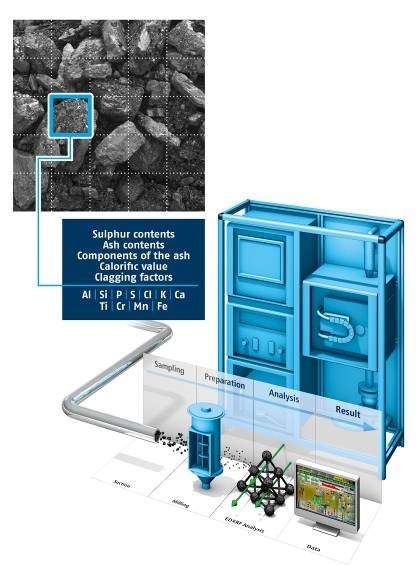 APC Analytics's SOLAS system analyses bulk materials such as ore and cement, while it has many applications in the lignite / coal industry, including lignite-fired power plants.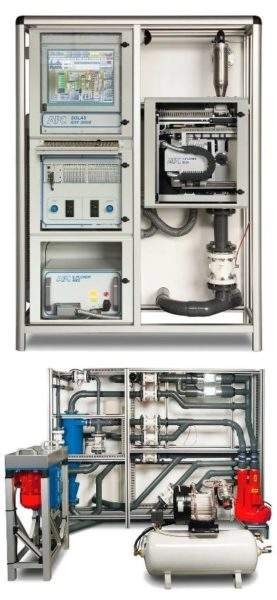 SOLAS is a fully automated on-line analyser, which includes the X-PLORER 9000 sample transport system.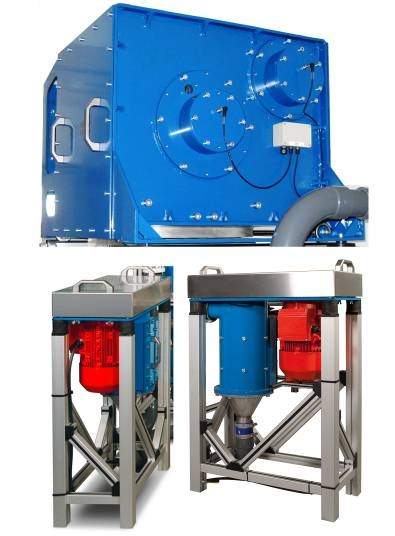 APC Analytics has produced the HAMILL 4000 hammer mill and Airmill 6000 turbo mill for bulk materials sampling in the power industry.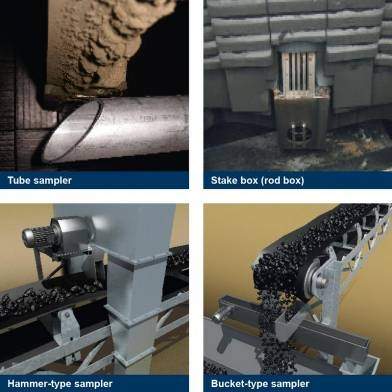 The company provides conventional sampling systems for lignite, coal and ore applications, including a tube, hammer and bucket sampler, as well as a stake / rod box.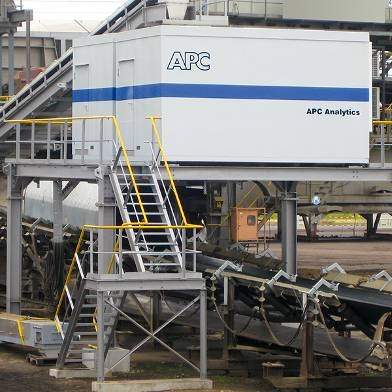 APC Analytics has designed KOLA, which is a fully automatic sample conditioner and analyser that features SOLAS technology.
Automated sampling and analysing systems for bulk goods applications
SOLAS efficiently determines the chemical and elemental composition of bulk goods in conveyor transfers, crushers and loading stations.
The on-line analyser can operate as a standalone system or with additional sampling and preparation devices.
SOLAS's smart transport facility enables users to obtain samples from different points and transfer them to the analytical unit. The solution is currently used in plants with six sampling points measured at a maximum distance of up to 50m.
X-ray analysers for chemical component detection
The energy-dispersive X-ray analyser, X-PLORER 9000 (EDXRF), quickly and simultaneously examines chemical components such as aluminium and uranium.
Other parameters and variables can be determined on the basis of the element content such as the calorific value of lignite / coal, sulphur and ash contents / composition.
Detection limits of common elements (lignite / coal) include:
Al: 100ppm / Si: 80ppm / S: 50ppm / K: <50ppm
Ca: <50ppm/ Ti: <50ppm/ Mn: <50ppm/ Fe: <50ppm
Hammer and turbo mills for bulk materials sampling
APC Analytics offers hammer and turbo mills, as well as conventional sampling systems for the arrangement of bulk materials.
There are two sizes of hammer mills available, including the HAMILL 4000, which facilitates a mass flow of around 4t/h and grain size of less than 10mm. The HAMILL 250 has been designed for a flow of 250kg/h and particle size of 2mm or less.
APC Analytics is currently constructing a large hammer mill for a 300mm input grain size and output size of less than 50mm. Other variations of this product can be designed according to the customer's requirements.
The turbo mill Airmill 6000, with its distinctive milling technique, reduces the air stream material to powder with an average grain size of around 50µm (median value) in the case of lignite, depending on the field of application and design.
Conventional sampling systems for large mass flows
The fitting of a stake / rod box is recommended to continuously test large mass flows.
The box is flexible and clears blockages or stops the sampling process during the overburden production in open-cast lignite mines.
APC Analytics provides hammer-type samplers for several conveyor belt measurements, as well as those used in standard sampling methods.
Automatic sample conditioner and analyser
KOLA combines SOLAS technology with sample preparation machines. Components are mounted in two identical modules.
The preparation unit module combines (in order of material flow) the HAMILL 4000, screw conveyor, and HAMILL 250, while the analysing unit components include the Airmill 6000 and SOLAS.
Bulk goods have to be transported with the preparation unit at the top of the module, while there is a conventional sampling system or a sample splitting device necessary, depending on the local situation.
Hardware to aid bulk material preparation and analysis in laboratories
APC Analytics provides belt, screw and troughed chain conveying equipment for the transportation of bulk materials.
The company also delivers KOLA / SOLAS modules for analysing laboratory samples.
It is possible to connect a sampling system to a combination KOLA when establishing mean sample values in a shift. The grain size is less than 2mm, while samples are preserved and can be made available for further laboratory tests.
They can also be stored and automatically fed into the pneumatically activated sample transport system SOLAS with the automatic sample feeder, ADOP.
The system features a radio-frequency identification (RFID) reader, which prevents samples from getting mixed up, while the amount of sample bins analysed can be defined according to the customer's specifications.
APC Analytics provides several engineering services, including:
Analytical tasks and consulting
Sampling, sample processing and consulting
Automation engineering (Siemens S7, visualisation WinCC)
Designing and developing switching cabinets (cubicles)
Planning and manufacturing steel structures (platforms, conveying equipment and conventional samplers)
Project execution
Steel construction