Brüel & Kjær Vibro is the leading worldwide independent supplier of condition monitoring solutions for rotating machinery.
The company's full product range comprises vibration sensors (acceleration, velocity and displacement), vibration monitors, handhelds and rack-based plant-wide integrated monitoring solutions. These products, together with a suite of comprehensive services, fulfil the most demanding applications for safety, condition and performance monitoring of a wide range of rotating machinery.
With over 50 years' experience, Brüel & Kjær Vibro's monitoring solutions have successfully reduced downtime and maintenance costs and increased machine reliability for customers all around the world. With a worldwide network of sales and service offices, a range of services including turnkey solutions and long-term service agreements are available to a global customer base.
Brüel & Kjær Vibro is part of Spectris plc, the leading supplier of productivity enhancing instrumentation and controls.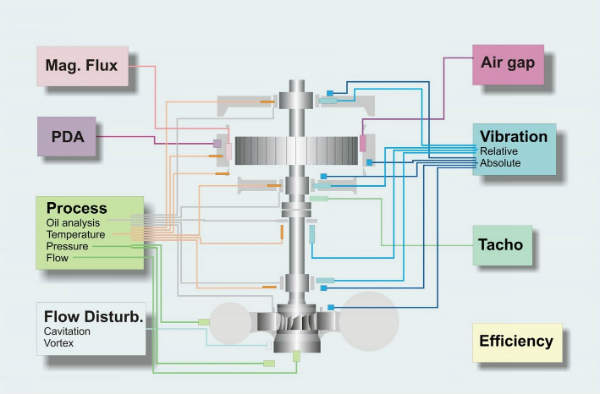 Comprehensive condition monitoring strategy for a large hydro-electric generating unit. Various monitoring techniques are displayed at specific locations on the unit.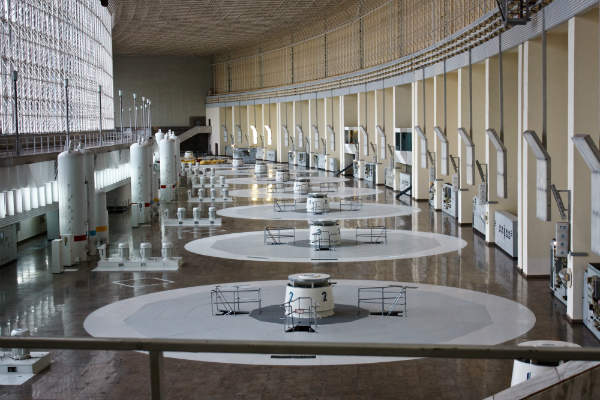 Each of the hydroelectric generating units in a typical plant is individually monitored for safety and condition monitoring.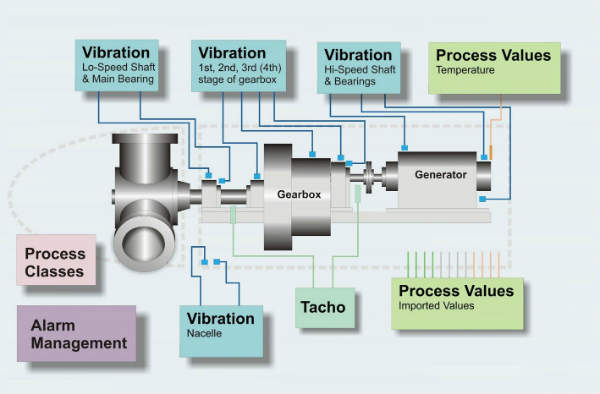 Vibration monitoring sensors and process values are displayed for the different locations on a typical wind turbine drive train. An alarm management system is essential for such an installation.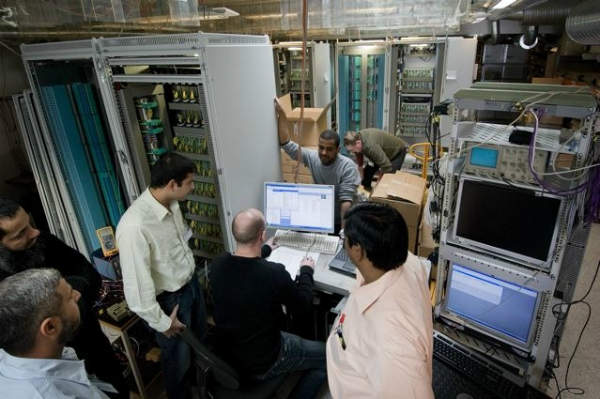 A factory acceptance test being undertaken at the Brüel & Kjær Vibro workshop on the monitoring cabinets for a large project.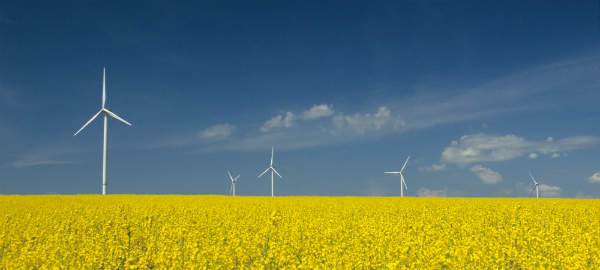 Dedicated monitoring systems are needed for monitoring wind turbines. Diagnostic software or services are also an important part of the system in order to maximise the lead-time for maintenance.
Monitoring and diagnostics solutions in the power market
Monitoring in the power industry is a strategic focus area for Brüel & Kjær Vibro. With decades of experience, Brüel & Kjær Vibro has numerous monitoring solutions in the thermal, cogeneration, nuclear, hydro and wind energy sectors.
Within the renewable power industry, Brüel & Kjær Vibro has extensive monitoring experience in both the hydro and wind energy markets. The condition monitoring solution provided depends on the type of machine, its operation, maintenance history, criticality and remoteness.
For the hydro and wind turbine markets, Brüel & Kjær Vibro has dedicated monitoring solutions designed specifically for these applications, together with comprehensive support from our global diagnostic specialists.
Effective monitoring of hydro generating units
Hydroelectric power generation is playing an ever more vital role in global energy production, thereby rendering machine uptime, reliability and efficiency pivotal elements in its operational profitability. With increasing demands on operational and maintenance requirements, effectively monitoring these machines is of paramount importance.
Over the past decades, many hydroelectric power stations have changed from continuous base load operation to periodic and partial load operation. This periodic operation has proven to be more cost-effective from an economical viewpoint, but places an additional load on the generation units due to the increased frequency of starts/stops. Therefore, it is important to implement an effective safety and condition monitoring solution to ensure incipient faults are detected in time to avoid catastrophic failures and consequential downtime.
Brüel & Kjær Vibro provides a comprehensive monitoring solution tailored to the needs of the hydropower industry, including the flagship monitoring system Compass 6000.
The monitoring systems installed and the services provided have successfully reduced downtime, maintenance costs and increased machine reliability for all types of hydro-generating stations including base load, run-of-river, peaking, pumped storage and remote, unmanned units. Units monitored include bulb, Francis, Kaplan and Pelton turbines, ranging in size from under 1MW to 700MW.
Wind turbine condition monitoring
The wind power industry has expanded rapidly during the past five years, where the focus has been on the development of larger wind turbines and larger wind turbine parks.
The installed wind turbines are subject to high and varying loads, as well as extreme weather conditions. Consequently they require special attention together with a dedicated maintenance programme. The normal lifetime assessment of the machinery is not always valid under these conditions. A vibration condition monitoring programme provides a vital tool for planning maintenance activities in case of accelerated degradation of machine components.
Without such a programme, adequate levels of machine uptime can only be achieved by rapid response times and fast service to correct the problems. Such an approach is difficult to implement, given the remote locations, the need for cranes and other external factors. This is even more critical for offshore wind parks where turbines cannot be reached during adverse weather conditions.
Over the last decade, Brüel & Kjær Vibro has developed dedicated monitoring solutions together with operators and turbine manufacturers for maximising lead-time to maintenance for wind turbines by detecting developing faults early, accurately and reliably.
This has optimised wind park productivity and helped our customers avoid catastrophic failure of drive train components on thousands of wind turbines around the world. After 150 million hours of wind turbine operation (20,000GWh of energy), more than 375 high-severity reports have been issued, thus avoiding severe mechanical breakdowns. In addition, another 2,000 lower severity reports were issued, allowing maintenance to be planned ahead of time with a long lead-time.
This experience culminates in the launch of the VibroSuite wind turbine condition monitoring software packages. VibroSuite is the newest member of a long list of condition monitoring products designed by Brüel & Kjær Vibro for the wind turbine market.