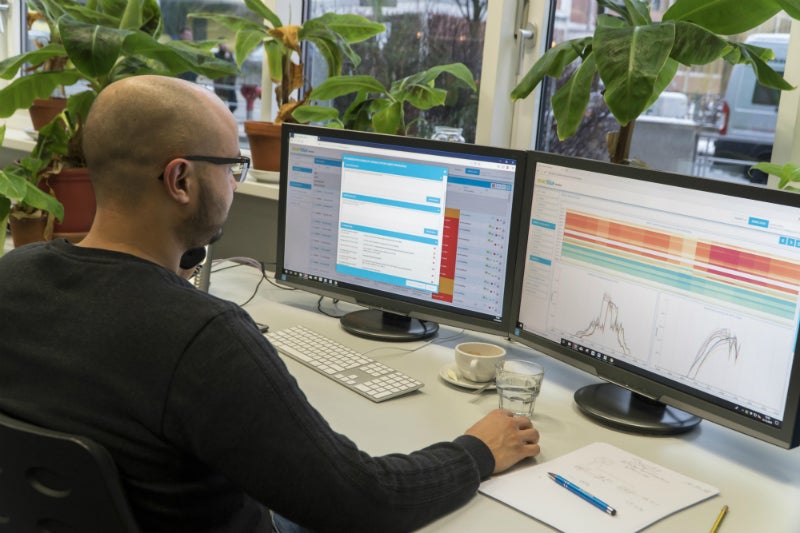 Smartblue provides data logging and facility management solutions for small or large rooftop photovoltaic (PV) systems in the solar industry.
The company's sophisticated hardware-independent monitoring portal helps increase profits and cut maintenance costs for PV investors, solar plant owners and technical operations managers.
Photovoltaic management software for the solar industry
Smartblue offers a complete solar monitoring, asset management and technical PV operations administration service.
Products include the company's ultra-reliable, highly configurable and long-lasting data loggers, as well as its advanced Smart Control monitoring software. The simple-to-use software is a comprehensive tool for professional solar companies and provides extensive analytics data.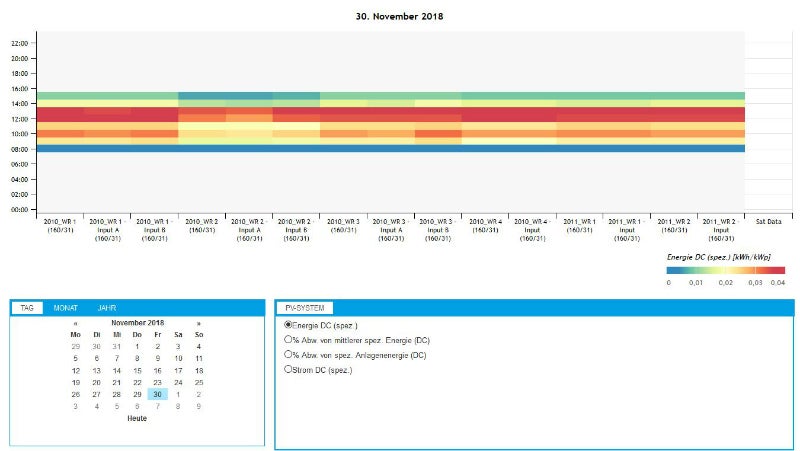 Smartblue's Smart Control Expert Monitor to analyses photovoltaic (PV) plant heat insights in the solar industry.
Smart Control Expert Monitor enables operators to keep track of PV site performance and financial health.
The company offers PV management solutions, enabling clients to carry out monitoring of profit margin and yield.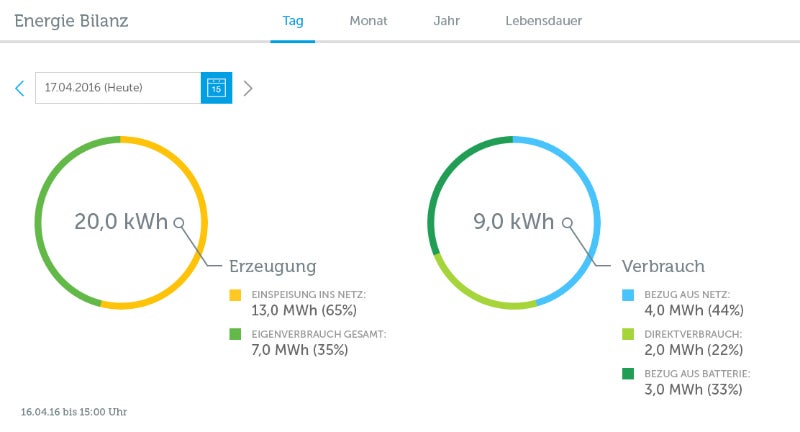 Smart Monitor is used in small or large PV facilities to increase profits and cut maintenance costs.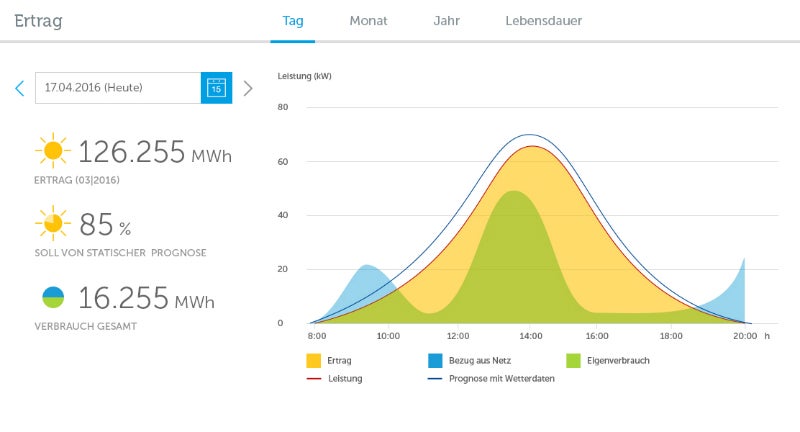 The innovative hardware-independent PV management system is highly reliable and configurable to suit client requirements.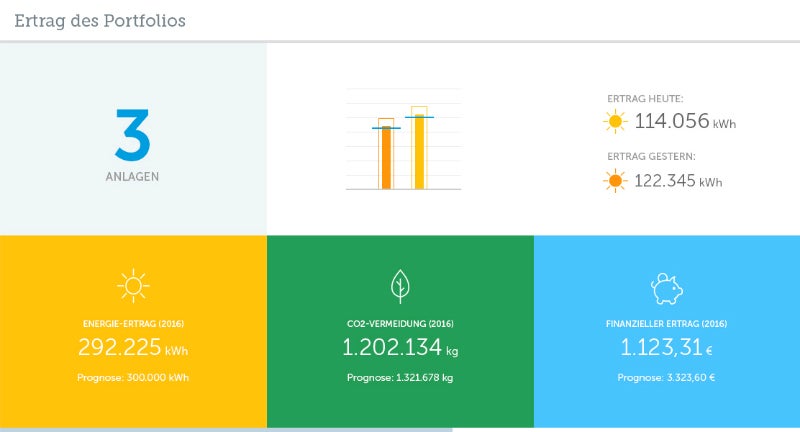 Smart Monitor Portfolio offers solar plant investors, owners and technical operators a general overview of PV system functions.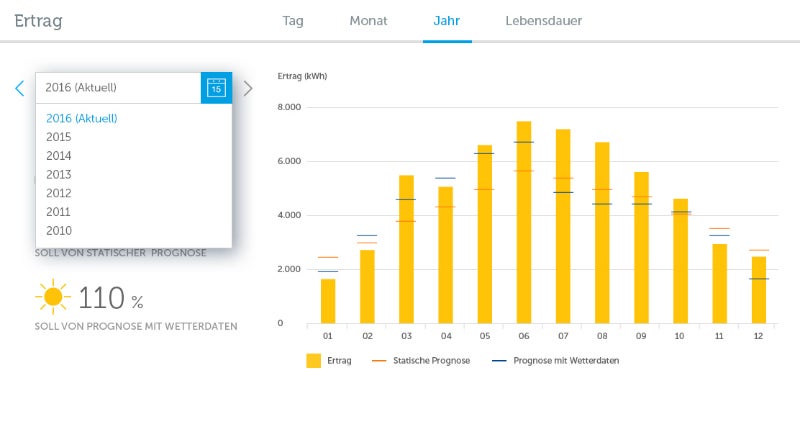 Smartblue's Smart Monitor is a complete tool for solar facilities and can be used without any training.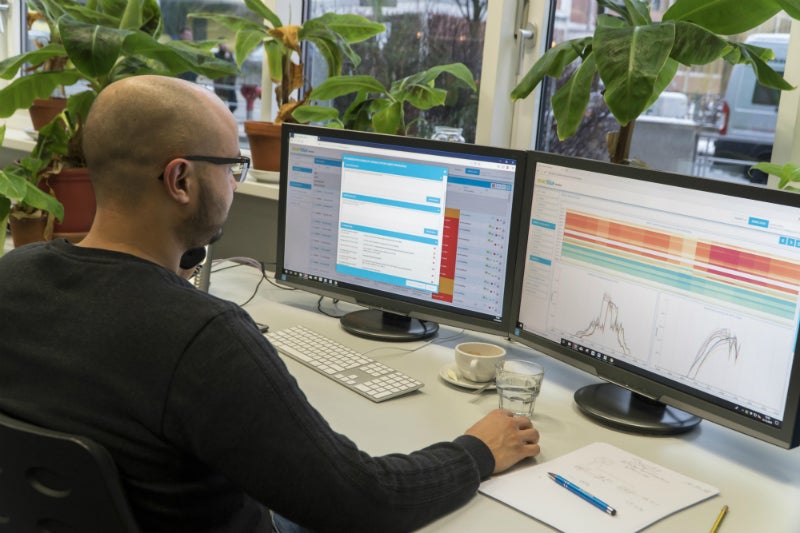 The Smart Control Expert Monitor supports multiple computer programmes and can be used on desktop and mobile devices.
Smartblue has developed Smart Monitor, which has been specifically designed to offer general overviews, as well as analyse profit margins and yields.
Smart PV data loggers for increased direct marketing connections
Data loggers collect available monitoring information from sensors and inverters at PV sites. They control the power grid inverter feed-in rates and optimise direct marketing yields.
Loggers connect to Smart Control to display and visualise data. They are made from highly durable, industrial-grade components and are configurable to fit individual needs.
While the base version offers an array of features, upgrades may be necessary or legally required for larger sites.
Platform management allows clients to remotely control data loggers and can be configured according to the needs of energy service providers.
Data logging, feed-in management and direct marketing are combined into one integrated solution, using mobile routers and secure virtual private networks (VPN). This ensures an encrypted connection to the Smart Control Center at all times.
Smartblue guides users through the commissioning process until energy grid partners accept the working solution.
Direct marketing capabilities are particularly important for European clients. While retaining a large amount of installed monitoring hardware, Smartblue can retrofit data loggers to comply with necessary laws and allow direct marketing connections.
Hardware-independent monitoring solutions for solar facilities
Smartblue's web-based Smartblue Portal is used by technical service teams, site managers and park owners to easily organise and compare PV sites.
Advanced Smartblue artificial intelligence (AI) can also detect and evaluate failures, immediately alerting technical service teams. This significantly reduces service costs and false alerts.
Smartblue Control Center is compatible with many types of commercially available monitoring hardware and is highly configurable.
Smart Control Expert Monitor provides important PV plant insights to enable operators to analyse every major parameter. It is the company's base product and helps clients to increase yields, reduce costs and maintain a general overview of operations.
Simple PV monitoring programmes for power plant operators
Smart Monitor is an end-consumer monitoring service, which combines the most important tools for professional technical operations management and compiles them into an easily understandable summary.
The data is simple to understand and displayed as clearly as possible, allowing personnel and site owners to keep track of site performance and financial health without the need for training. Smart Monitor works on desktop computers, tablets and smartphones.
Please contact the company via the enquiry form to receive a demo, special offer or more information.