Alfa Laval develops, manufactures and sells special products and world-class technical solutions that help our customers optimise the performance of their processes – time and time again. Our equipment and systems create solutions for heating, cooling, separation and fluid handling of products such as oil, chemicals, water, beverages, foodstuffs, starch and pharmaceuticals.
Transformer cooling
Alfa Laval offers a broad range of high-quality cooling solutions for transformer oil with modern-design air heat exchangers and double-wall plate heat exchangers. The products are designed for maximum performance with a minimum footprint. Along with the heat exchangers, we can offer highly efficient and maintenance-free transformer oil pumps.
Rectifier and AC drive cooling
Alfa Laval offers various solutions for liquid-cooled rectifiers and AC drives. With air, plate and fusion-bonded heat exchangers there is a solution for every liquid-cooled need. The fusion-bonded Alfa Nova in 100% stainless steel is particularly well suited when space is limited and compactness is required. 
Air heat exchangers
Innovative AlfaBlue oil coolers combine excellent heat transfer with minimised fluid volume and power consumption. With a wide range of sound pressure alternatives, these units are particularly suited to demanding, noise-sensitive environments.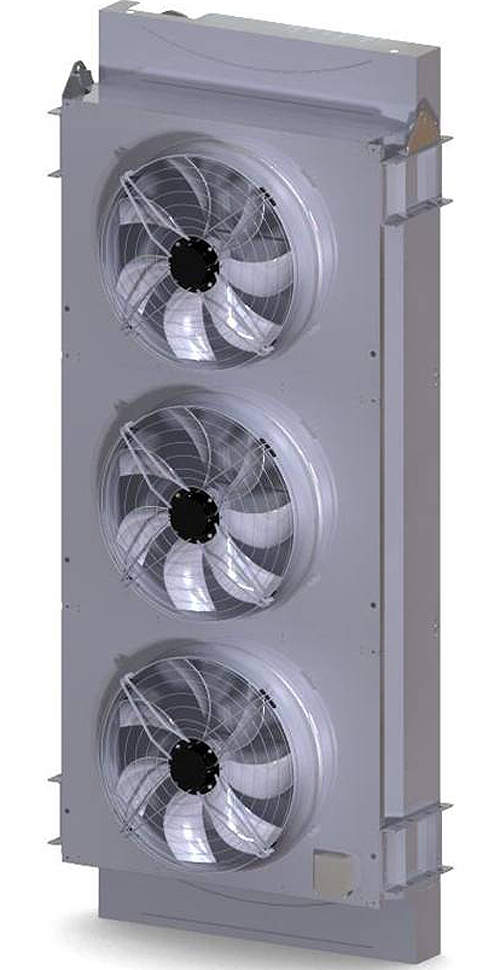 AlfaBlue oil cooler, air heat exchanger developed for transformer oil cooling.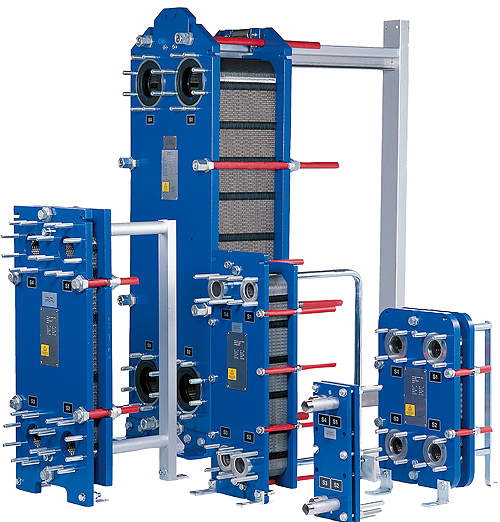 Alfa Laval gasketed plate heat exchangers.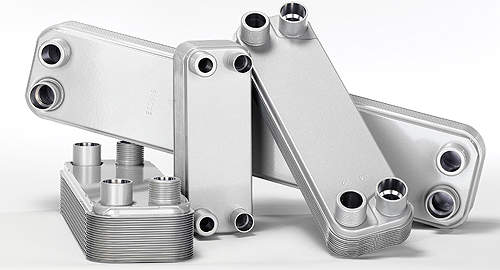 AlfaNova, fusion bonded heat exchangers in 100% stainless steel.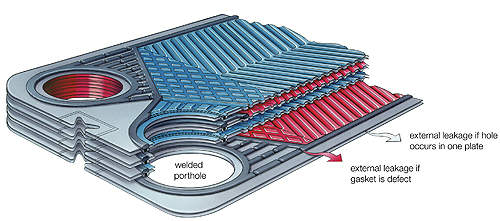 Schematic picture of double-wall plates.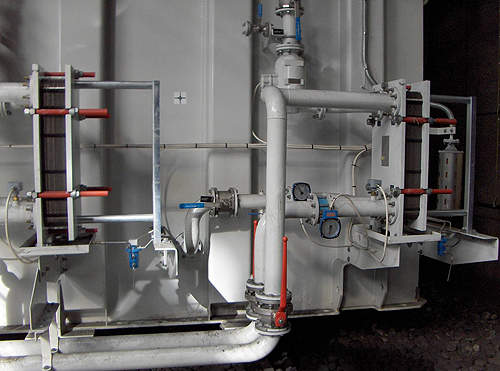 Alfa Laval double-wall plate heat exchangers installed on a transformer.
Plate heat exchangers
Alfa Laval plate heat exchangers are very compact and easy to install. Thanks to their high heat transfer efficiency and compact design, they need only 20% of the space of a comparable shell-and-tube heat exchanger. Generally speaking, Alfa Laval plate heat exchangers are notable for:
High thermal efficiency for effective heat transfer
Compact design resulting in small quantities of materials used for heat transfer surfaces
Low installation cost
Easy dismantling and easy, rapid cleaning
High performance with low hold-up volume
Versatile, modular design
Environmentally efficient
Double-wall plate heat exchangers
Alfa Laval double-wall plate heat exchangers combine the high-efficiency heat transfer from the conventional plate heat exchangers with a design which eliminates any risk of the fluids intermixing as they pass through the heat exchanger. The second wall provides a double barrier between fluids and a failure of one plate results in external detection without mixing of the fluids.
Double-wall plate heat exchangers achieve heat transfer coefficients that are normally two to three times higher than in shell-and-tube heat exchangers. This means that the heat transfer area required is significantly smaller, which in turn makes a crucial difference in terms of initial investment.
Fusion-bonded heat exchangers
AlfaNova plate heat exchangers are made of 100% stainless steel, with the components fused together using a breakthrough technology that Alfa Laval has patented. This provides levels of hygiene and corrosion resistance unmatched by any other brazed heat exchanger.
Worldwide service for heat exchangers and cooling systems
For Alfa Laval, customer service is a total concept that covers everything from supplying the smallest spare part to being a lifetime performance partner. Alfa Laval has a global network of skilled service specialists and around 70 service centres throughout the world.
Heat exchanger and cooling system R&D
Alfa Laval's consistent focus on research and development has been crucial in building, strengthening and developing the company's global market leadership. Up to 3% of sales is invested annually in research and development, resulting in 35-40 new products each year.
About Alfa Laval
Alfa Laval has approximately 11,400 employees in more than 50 countries covering over 100 markets. We have just created a new Alfa Laval with a new spirit and a strong focus that will reinforce our position as a global leader within the areas where we operate. Our solid base is our shared goals and values. We are customer oriented. We dare to do things differently. We are open, informal and flexible. We create reliable and cost-efficient solutions. We are a totally new company, founded in 1883.