Goaland supplies pure-water cooling units for power and electronic equipment in China, and is the largest cooling plant supplier for high-voltage direct-current (HVDC), flexible alternative current transmission systems (FACTS) and renewable power generation in Asia.
Closed-type circulation systems
Goaland's core business is closed-type circulation cooling systems. The company provides advanced, cost-effective, safe and reliable integrated water cooling solutions for high voltage and high power electric heating components, as well as other electric generator components.
The typical cooling capacity of a product is 5Mvars-12Mvars and is above 50kW.
Goaland's solutions provide power security for: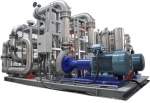 The water cooling pump skid can be used for HVDC applications.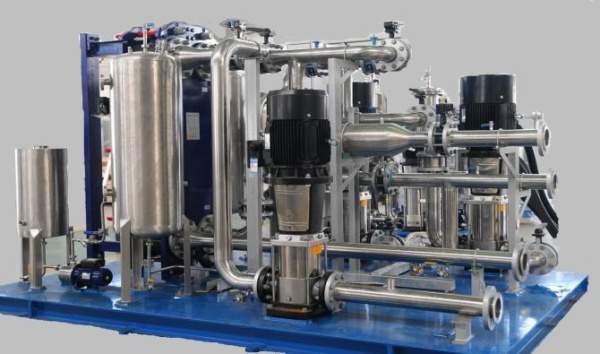 A water cooling pump skid is available for flexible alternative current transmission systems.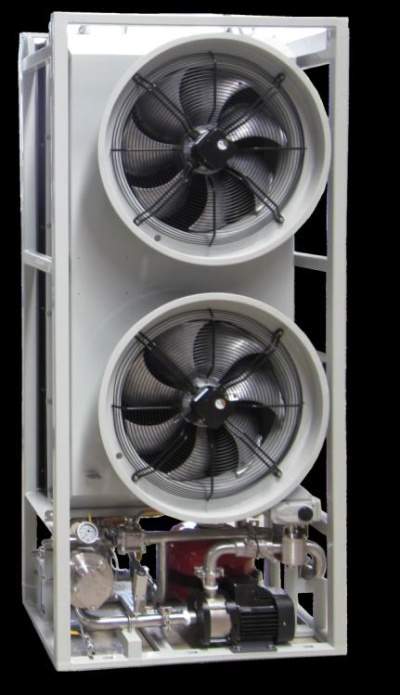 Converters used on solar PV installations can be cooled.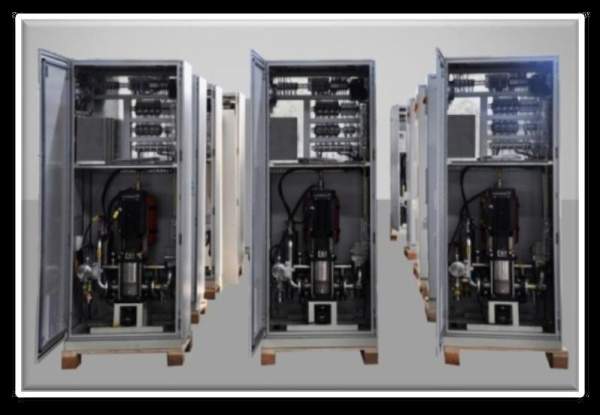 Cooling skids for energy power converters are used on wind turbines.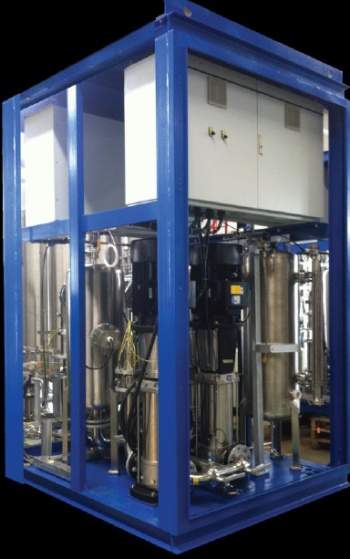 Goaland manufactures cooling units for marine drives.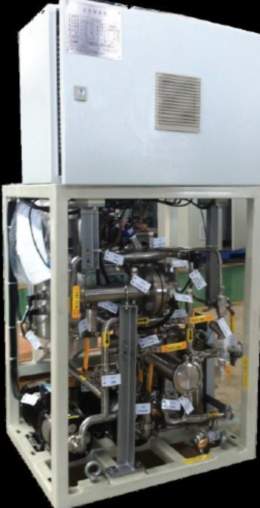 This cooling unit is for an inverter on mining equipment in explosive environments.
HVDC
Nuclear power generation
Wind turbine generator systems (WTGS)
Flexible AC transmission systems (FACTS)
High-power inverters
High-power converters
Marine drives
Pure-water cooling systems and certified HVDC converters
Goaland generates its own intellectual properties and core competencies. The company has received approvals for 91 patents, with 12 for invention. The company also holds the copyrights of 27 pieces of software.
Goaland has been invited to participate in the drafting and modification of four national standards and two industrial sector standards on HVDC thyristor cooling and pure-water cooling converters in electric power systems.
The China National Energy Bureau has also certified that Goaland's pure-water cooling system design for the 800kV HVDC converter meets international standards.
Goaland became ISO:9001 and OHSAS:18000 certified in 2008, and also has CE ETL and ROHS approval.
Customised water cooling systems and components
To ensure that the cooling systems and components operate safely, Goaland products have multiple pre-warning functions, including an alert, shut-off, and electromagnetic interference (EMI) resistance.
Products undergo a period of testing and inspection before being sold, and come with a quality guarantee and after-sales service. Goaland's highly trained technicians install products using sophisticated tools, in full compliance with work place instructions.
Customer-specific equipment can be manufactured to meet low-power consumption, small footprint and low-maintenance targets.
With a user-friendly interface and professional training, Goaland products are easy-to-use.
Solutions for extreme cooling conditions
Cooling units have to cope with a variety of extreme local conditions, including proximity to the sea, poor quality atmosphere and extreme cooling ambient conditions.
Goaland products are operational at:
Altitudes of up to 4,000m
Ambient temperatures from -48°C to 44°C
Cooling power of up to 13MW per single unit
Cooling water flow rates of up to 1,400m³/h
Cooling units and converter valves for HVDC plants
For cooling units and converter valves used on HVDCs, Goaland develops the mechanical entity, as well as water treatment and control systems.
Design changes on a HVDC plant are carried out in accordance with different characteristics and structures of the converter valve.
Applications include:
Voltage source converter for high-voltage direct-current transmission system (VSC-HVDC)
HVDC
Ultra-high voltage direct-current transmission system (UHVD)
Cooling pumps for flexible alternative current transmission systems
The water cooling pump skid is used to cool the high-voltage thyristor valve used on FACTS.
Applications include:
Static volt ampere reactive (VAR) compensator (SVC)
Static synchronous compensator (STATCOM)
Thyristor controlled series compensator (TCSC)
High-voltage converter