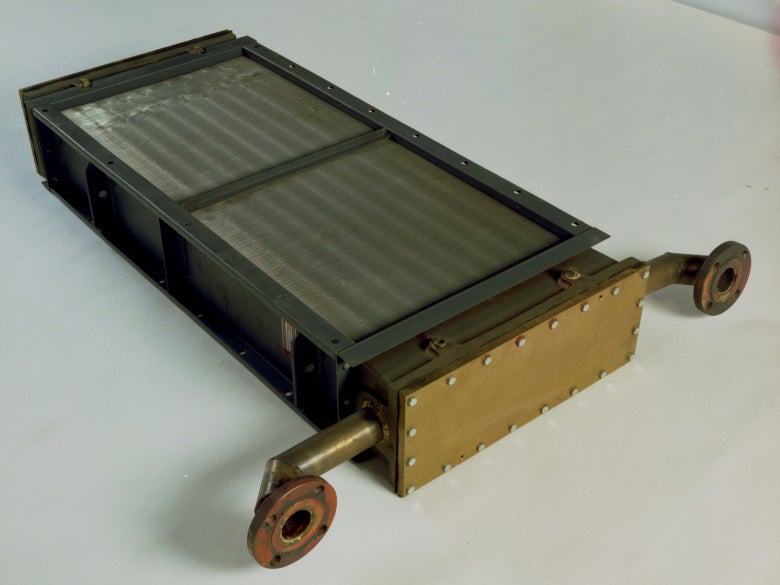 Air Cooled Heat Exchangers, also known as Fin Fan Heat Exchangers, are one of the most common types of industrial heat exchangers on the market today due to their low maintenance and operating costs. These heat exchangers operate by passing air over a conductive fin surface and transferring heat to or from a fluid flowing through conductive tubing which has been mechanically bonded to the fins.
Air Cooled Heat Exchangers can be used in a broad range of industrial applications; however, they are commonly used in applications where cost is a priority and space is limited as a continuous fin and tube heat exchanger is the most efficient method of heat transfer for gas to liquid heat transfer applications.
Common applications include:
Motor and Generator Cooling
Power Substation Transformer Cooling
Petro-Chemical Plants
Power Plants
Reliable and compact Air Cooled Heat Exchangers
We know these applications can be demanding, that is why we take quality seriously. For the pasts 35 years, our experienced thermal engineers have worked to design reliable and compact industrial heat exchangers, that are capable of functioning in even the most strenuous high-pressure, high-temperature, and corrosive environments.
When you choose Industrial Heat Transfer, you choose safe temperature regulation and quality Air Cooled Heat Exchangers guaranteed to meet or exceed your performance requirements.