A new division of NUCAP Industries, NUCAP Energy (NUCAP) has launched the unique GRIPMetal™ surface enhancement technology for improved thermal energy transfer and energy storage.
Working with metal substrates, including stainless steel, aluminium, copper, brass and titanium, NUCAP's GRIPMetal™ manufacturing process substantially improves thermal energy transfer by increasing surface area through a non-subtractive process without increasing weight. Furthermore, when GRIPMetal™ is used as a component in composite materials, it significantly improves the structural strength of the composites. NUCAP has pioneered the use of GRIPMetal™ to improve heat transfer effectiveness in composites through the use of thousands of hooks penetrating adjacent materials.
Aiming to create smaller, lighter and stronger components using GRIPMetal™ material, NUCAP works with manufacturers to reduce costs as well as improve thermal transfer and storage efficiency. Whole industries can be transformed by changing the size, weight and efficiency of existing products. Zero-gravity heat exchangers for spacecraft as well as improved energy storage and performance for electric vehicles are some of the innovations from NUCAP.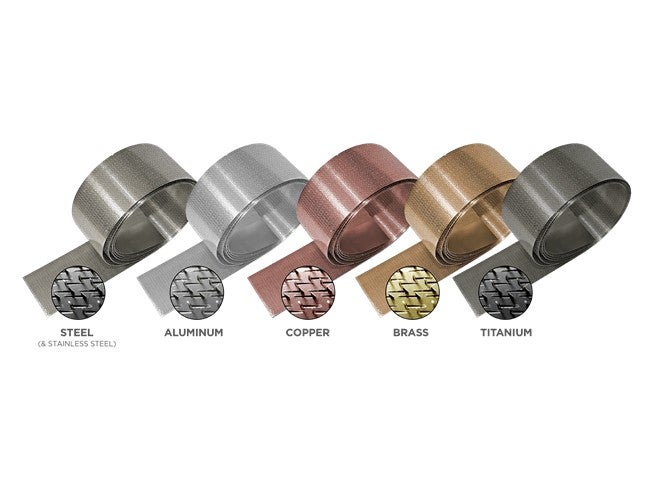 NUCAP Energy works with metal substrates such as stainless steel, aluminum, copper, brass, and titanium.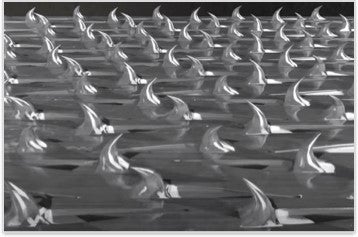 Our technology increases overall heat transfer rate between composite material layers with thousands of hooks penetrating adjacent materials.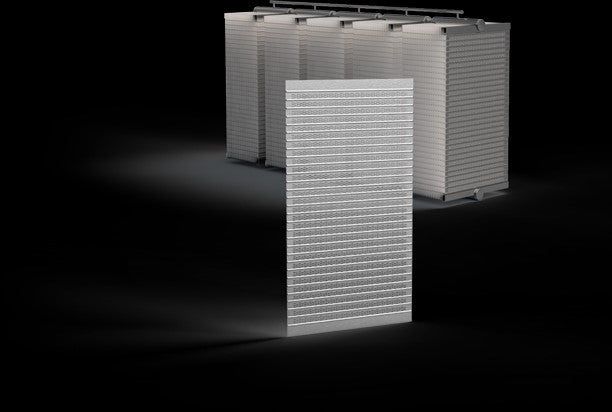 NUCAP Energy surface modification can result in a smaller footprint for transformer cooling systems, decreasing operating costs and enabling benefits for conservation.
By supporting innovation in the power and renewable energy sectors, as well as key industries including aerospace, transportation and computing, NUCAP aims to create a more sustainable and efficient future.
Mobile transformers with smaller footprints
Climate change and ageing infrastructure are increasing the need for power transformers as well as mobile transformers. The size of a transformer can directly affect the cost of manufacture and operation. Smaller transformers save materials, space, and operations and logistics costs, allowing increasing power demands to be more easily met.
For systems using viscous liquids, such as oil in transformers' cooling circuits, surface modification technology allows for the cooling system size to be reduced by up to 40%. This results in easier and more cost-effective logistics, especially for mobile transformers. Fewer materials required to build and operate a transformer also aids in material conservation efforts.
Renewable energy generation, management and storage
Various forms of thermal energy transfer can be improved by NUCAP surface modifications. GRIPMetal™ provides a suitable interface for any combination of gas, liquid or solid heat transfer media.
Through collaborations with universities and researchers across the key industries, NUCAP develops innovative solutions for capturing, storing and using solar, thermal and waste heat energy in buildings to reduce fossil fuel usage.
GRIPMetal™ surface modification technology can be used to increase the efficiency of both air- and hydronic-based solar thermal collectors. With enhanced heat exchange surfaces of high-efficiency collectors, the heating needs of an entire building can be met using just solar energy.
Surface enhancement can also benefit hybrid photovoltaic-thermal collectors (PVT). More efficient panel cooling results in more efficient electricity generation, with recovered heat used for thermal needs.
NUCAP GRIPMetal™-based composites can also be used to recover waste heat from gas, liquid or solid sources, as well as provide thermally active cladding for buildings. As cladding, NUCAP's surface enhancement fully integrates into a building, providing the benefits of supplementary heating and cooling, along with an 'invisible' appearance.
Increasing the efficiency of heat recovery processes reduces costs, while sourcing district heating and seasonal heat storage from renewable solar power will help create zero-emission buildings.
About NUCAP Energy
Based in Canada, NUCAP Energy is dedicated to improving the efficiency of thermal processes through pioneering material manufacturing.
With more than 21 years of experience in state-of-the-art manufacturing technology from our parent company, NUCAP Industries, we provide metallic materials for heat transfer processes to key industries. Our manufacturing plants are located across Canada and the US to supply patented GRIPMetal™ materials, as well as engineering and R&D support, to our customers.