Since 1967, ANDRE LAURENT (AL) has become one of Europe's most reliable, yet creative experts in metallurgy and critical mechanical assembly solutions for both powertrain and powerdrive industrialists and corporations.
The assembly expert
Our expertise encompasses co-design, hot-metal forming techniques, all forgeable alloyed steels, nickel, cobalt, titanium alloys, non-ferrous metals like copper, bronze or aluminium, cold-thread rolling, heat-treatment and surface coating after drawing, specification and quality plan for ever higher efficiency and output levels of machines, installations and plants in ever harsher environments. Precise chemical and mechanical properties for complete melts as well as bespoke quality plans can be jointly determined with your engineers. Optimised component designs and blueprints or improved prematerial/function studies can be proposed.
ANDRE LAURENT starts where the ISO/DIN stops: engineered components and kits manufacturing and assembly > M39 – < M170 x L 880mm max.
Hot precision forging and cold-thread rolling are precisely adapted to the production of samples as well as small to medium size batches from 50 pcs up to 15,000 pcs – the same is true of heat-treatment, surface treatment and surface coating with optimised heat-treatment batches and test samples.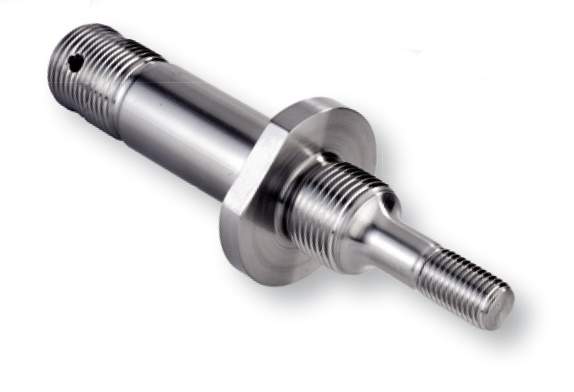 ANDRE LAURENT is ISO 9001, ISO 14001, LLoyd's, GL, EN 9100 and ADW-0 certified.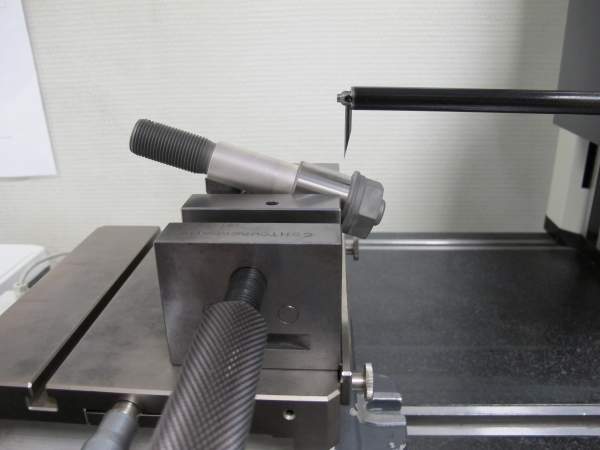 Cold thread rolling of special screws, pins and bolts is the expert's alternative to conventional thread cutting.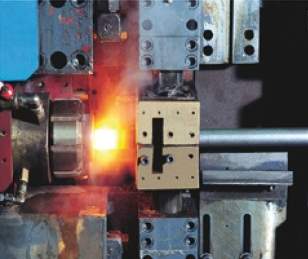 Cold thread rolling of special screws, pins and bolts.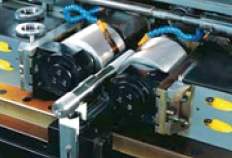 R&D: new stainless grades > 1,700 - 1,900 < MPa (Mégapascal - the toughest grades we process for Rolls-Royce Marine reach 1,380 MPa); intelligent screw under development.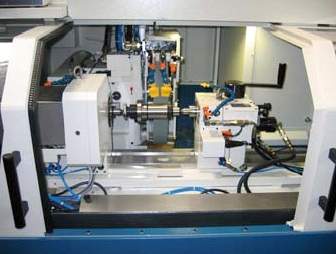 ANDRE LAURENT is an expert in metallurgy and critical mechanical assembly solutions.
Certified ISO 9001 – ISO 14001 – EN 9100 for aerospace technology and ADW-0 for high-pressure vessels, ANDRE LAURENT is also Germanischer Lloyd's certified for special stainless high-tensile screws.
This capability to meet the most stringent quality and process requirements is documented through 3.1 and acceptance certificates with the relevant certifying authorities like Lloyd's, Bureau VERITAS, Germanischer Lloyd's, DNV, ABS, Norsok or other customer-specific acceptance authorities.
Quality driven
Full compliance with and practice of corporate quality standards, codes of conduct and specific directives, as well as best business practices are also fully documented and 100% traceable as well as 'supplier development schemes', audits and reports. Health and safety policies following our ISO 14001 certification are being designed and further improved, prior to certification.
A regional solution-provider with international presence
As a regional alpine solution-provider, yet export-minded with subsidiaries in China and Morocco as well as representations in India and Brazil, ANDRE LAURENT supports your projects locally with the required expertise and quality level, providing bespoke technical, logistic and economic solutions.
Customer-centred
ANDRE LAURENT speaks your language: English, Chinese, Arabic, German, French, Spanish, Indian and Portuguese. This helps to support your projects with respect to your mounting / dismounting or commissioning / decommissioning colleagues and operators on site. With 35% exporting activities, ANDRE LAURENT is constantly developing its expertise in exports logistics and solutions, supporting your supply-chain wherever required.
On your markets
In mechanical assembly solutions ANDRE LAURENT is your tier-one partner-supplier in marine diesel and gas engines, propulsion systems, offshore oil and gas, deep-sea boring, power-plant technical assembly solutions, chemical industry, aerospace engines and jets, rocket launching and boosting systems, high-pressure vessels, coal-fired and nuclear power plants but also in renewables like third-generation wind turbines, tidal plants, geothermal plants, biomass fuel plants and solar technology.
A team of experts
Energy and its production directly and indirectly represents 45% and aerospace 25% of ANDRE LAURENT's core competences and expertise. Other vital segments like agriculture, off-highway motion technology and public and goods transportation, railways technology and civil-engineering, representing 30%, are serviced thanks to a complementary network of selected tier-two suppliers in Europe, Northern Africa, India, Taiwan and China under ANDRE LAURENT's quality control and responsibility. This network of contract-suppliers also secures complementary expertise and increased competitiveness within a wider range of products and services, ANDRE LAURENT being your prime contractor.
Thus contributing to reducing the number of suppliers and offering this network management, ANDRE LAURENT drastically reduces your supplier-management costs and thereby your overall cost-to-use budgets.
ANDRE LAURENT, as an active member of professional and technical associations like Mécaloire, METALINK, GIFAS, CETIM, and other research and development programmes like 'the intelligent screw' or new 1,600 – 1,900 Mpa alloys, is pursuing the simple idea that tomorrow's future is being born right now, working step by step at pragmatic workable solutions without overlooking elaborate, brain-challenging and global visions.
Keeping apace with the latest technology
To underscore and sustain its excellence and expertise, ANDRE LAURENT invests 5% of its yearly turnover in new measuring and control devices, increased exports manpower, new machinery and manufacturing processes. The year 2012 will see a brand new laboratory for metallurgic analysis, DT and NDT in the ANDRE LAURENT works. ANDRE LAURENT can consequently develop new forging tools and precision forging for amagnetic alloys like titanium or heat-resistant alloys like inconel or stainless Duplex and Superduplex grades, requiring ever more precise blanks to save on prematerial and machining time of <0.1mm of profile accuracy.
Simplicity as the expression of far-reaching expertise
Our philosophy is as simple as it is efficient: save on pre-material and machining costs thanks to precision hot forging and cold thread rolling; increase mechanical properties, surface quality and lifecycles through precision hot-forging, heat treatment, cold thread rolling and surface treatment; save on cost-to-use budgets through complete and expert mechanical assembly engineering along the powertrain, powerdrive and supply-chain locally or regionally with a global vision; and save on service and maintenance costs due to longer lifecycles of the parts / kits / functions produced at ANDRE LAURENT.
The same philosophy is applicable to the design and fabrication of forging tools and rolling dies, which are much more affordable than moulds or cold-forging / extrusion tools. ANDRE LAURENT, with its fully integrated forging tool production-workshop and 48-hour service, contributes significantly to the reduction of tool-costs and lead times as well as suppliers' management.
The 140-strong ANDRE LAURENT team dedicates itself to its customers' satisfaction, so don't hesitate to challenge us.