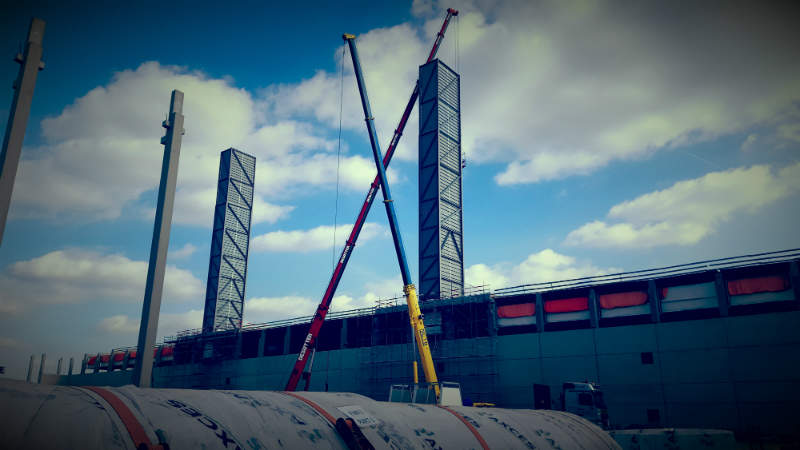 Axces consists of a group of companies providing fully integrated exhaust flue gas system installations for land and marine applications.
The company designs and supplies complete custom-made solutions for diesel or gas engines, process systems, and boilers.
Bespoke flue gas cleaning and exhaust noise reduction solutions
Axces's goal is to provide clients with one contact throughout the design, supply and installation of the chimney. The Axces company group involved in individual projects is also responsible for the exhaust's emission standards and noise requirements.
The company is certified according to ISO 9001-2015, EN 1090-2, EN 13084-7, and Veiligheids Checklijst Aannemers (VCA).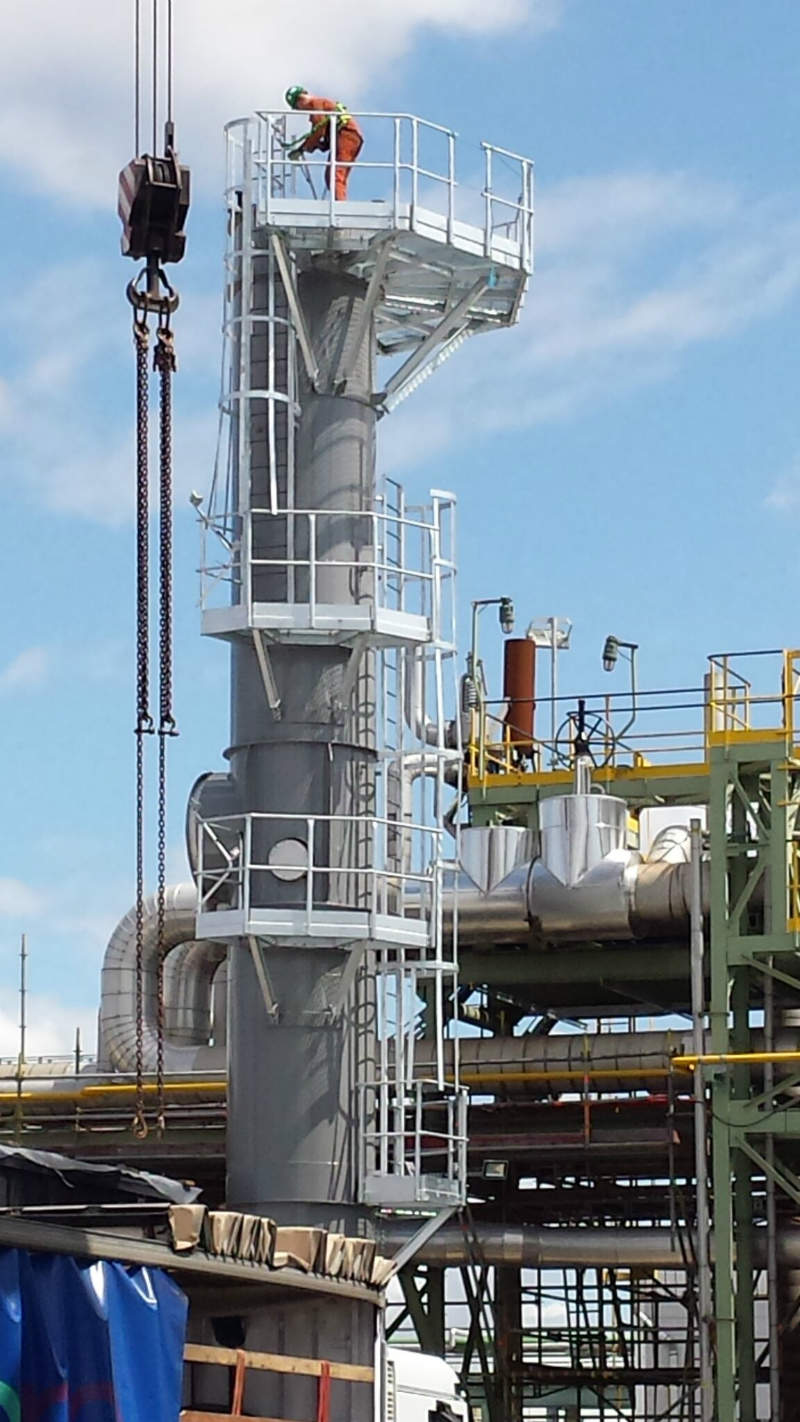 Axces carries out flue gas exhaust system design, production and installation for land and marine power operations.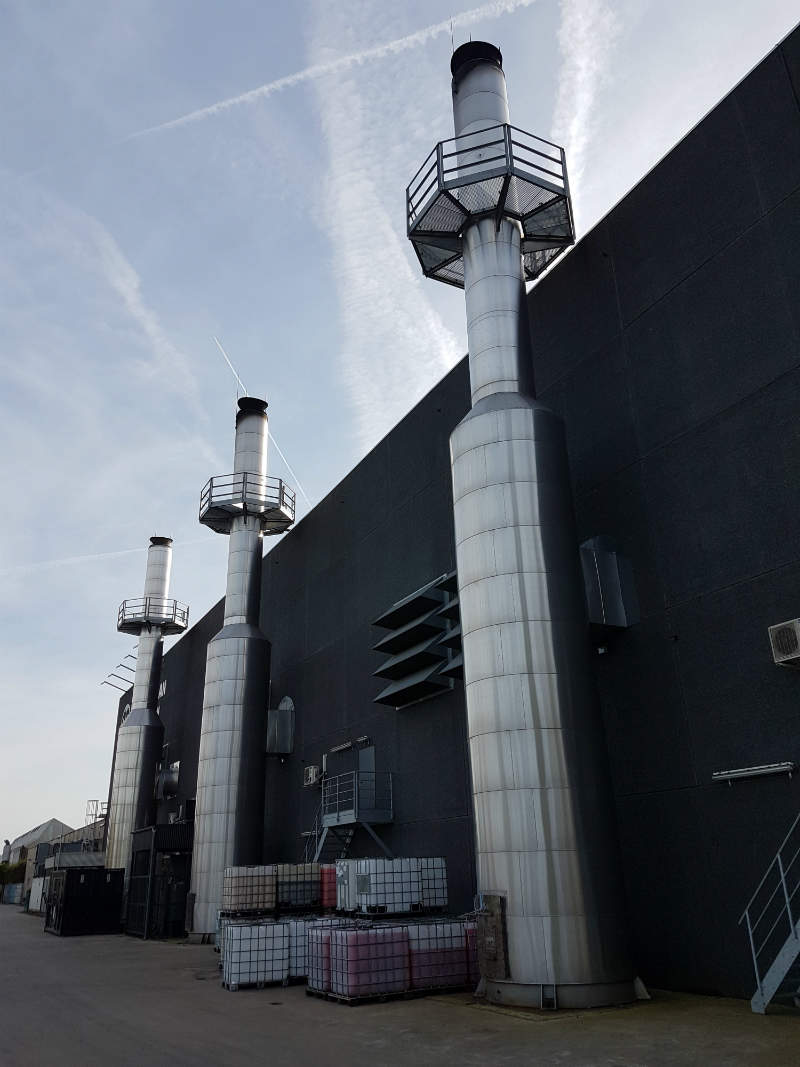 Axces cleans flue gas systems and helps to reduce exhaust noise with its range of silencers.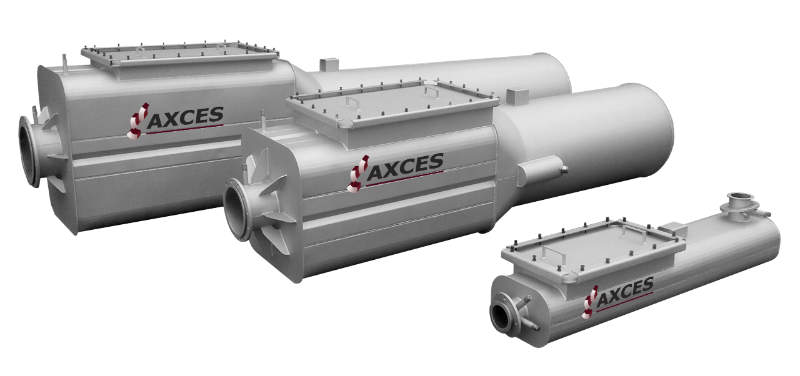 Axces uses technology to engineer custom-made chimney solutions for the energy sector.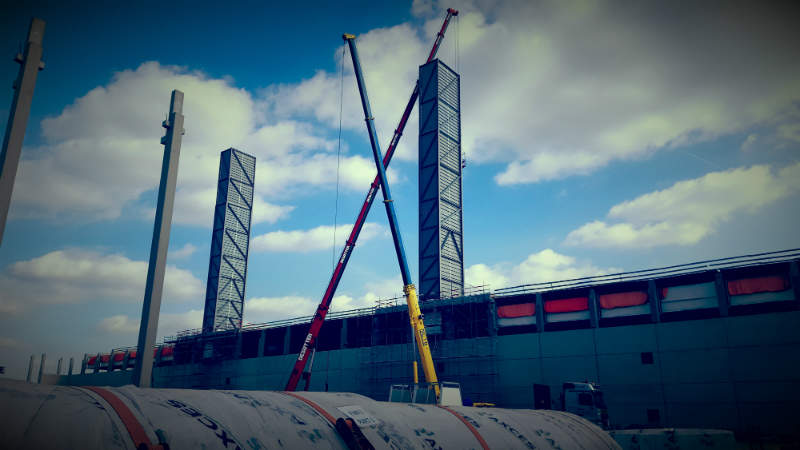 Axces installs bespoke chimney / stack units according to power plant requirements.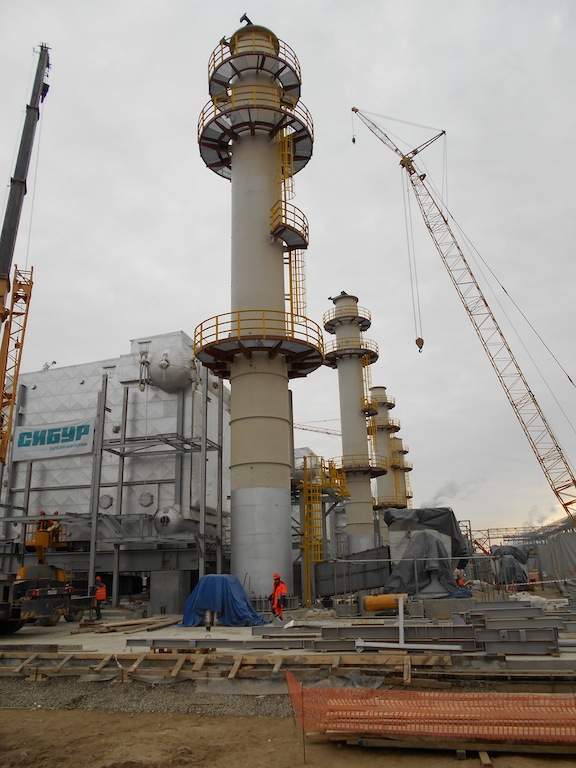 Axces provides support throughout the entire project, from design to installation.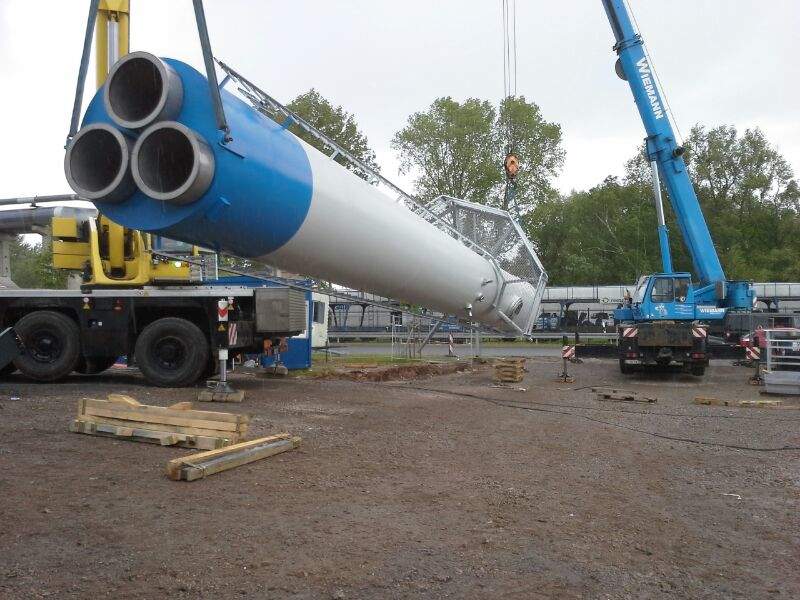 Axces' fully integrated flue gas systems are designed, produced and installed according to power plant operator specifications.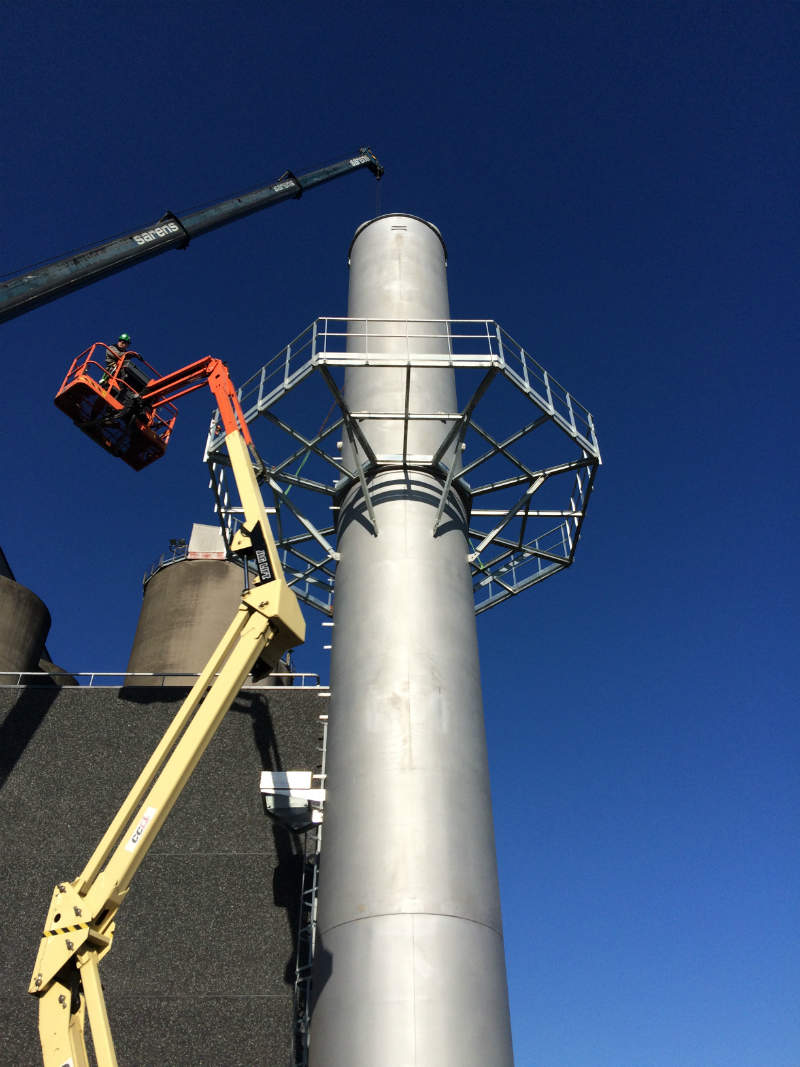 Axces offers flue gas cleaning services, which include the removal of nitrogen oxides (NOx).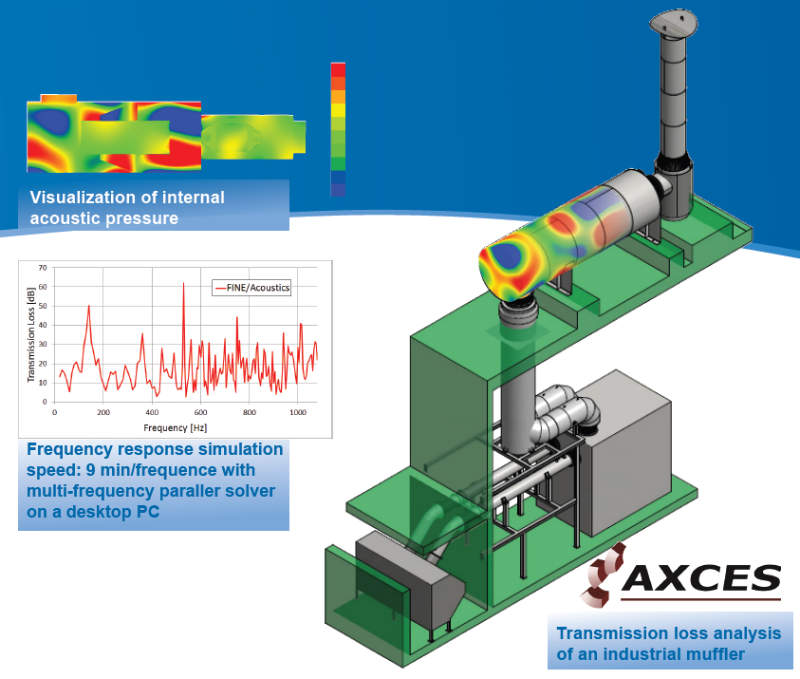 Our custom-built SCR / Silencer IDENOx systems clean flue gas from NOx.
Axces cleans the flue gases, removes nitrogen oxides (NOx) with its IDENOx system, and specialises in reducing exhaust noise with silencers. The clean and silenced exhaust gas system can be combined with an Axces-produced exhaust chimney.
Axces Industrial Stacks specialises in industrial chimneys, which are fully designed and produced based on customer requirements.
Chimney and flue gas system designs for power operations
Axces Industrial Stacks delivers a wide variety of chimneys, including:
Free-standing single / double wall
Guided single / double wall
Several flues in one outer shell
Several flues satellite type with bearing mast
Several flues in steel construction
Single or multiflues in mast steel construction
Free-standing vertical silencers / chimneys with CE-Marking (our Axces specialism)
In order to design a chimney, Axces gathers important data from the client. Design criteria is based on location, wind characteristics, architecture, and client requests. It is also influenced by the processes contributing to the exhaust, flue, or process gases.
When engineering a bespoke chimney, Axces determines the materials, corrosion resistance, and technical data such as flow, temperature, pressure drop, heat balances, and emissions height.
Chimney / stack designs to meet power industry standards
Chimney constructions are designed according to specific design codes and standards prevalent in the client's country.
Examples of different design codes include:
National Codes of Standards
Eurocodes (new for Europe)
DIN 4133 (German design code for free-standing chimneys)
CICIND (International Committee on Industrial Chimneys)
Axces is certified by Lloyds to put CE-Marking on each chimney and chimney / silencer combination. Axces Industrial Stacks is the only European company permitted to issue a CE-Mark on the complete system.
To ensure accurate chimney design, the company is also EN 13084-7 and ISO 9001:2008 certified.
Earthquake risk assessments for power plant chimneys
When designing stacks, Axces carries out earthquake risk assessments to check whether its silencers' overturning cycle does not exceed the bending movement due to wind.
Axces adapts the chimney's design according to the outcome of the earthquake calculation.
The Axces Group consists of separate companies specialising in industrial stacks, exhaust systems, emissions technology, wet systems, and production.
Axces Exhaust Systems designs and delivers a wide range of silencers, as well as standard exhaust parts through its online store. It also produces exhaust silencers using computational fluid dynamics (CFD) software to ensure an optimum relationship between sound reduction and back pressure.
Axces Emission Technology provides flue gas cleaning solutions, which include selective catalytic reduction (SCR), soot filter, and diesel oxidation catalyst (DOC) units.
Axces's IDENOx SCR systems feature a combined silencer and are a smart space-saving solution for sound attenuation and flue gas cleaning.
The IDENOx system can be delivered as a fully equipped silencer, which transforms into a fully functional SCR if required.
Axces Wet Systems specialises in water-injected exhaust systems for the luxury yacht industry.
Axces Production is located in Poland and manufactures Axces Group's chimney solutions.
The newly built, 10,000m2 (108,000ft2) facility is fully fitted to develop optimised products with short delivery times and competitive prices. Welding is performed according to EN 3834-2 standards.
Axces Production's team of 80 are specialised in several areas of manufacturing, including engineering, logistics, and quality assurance.
Level two and three welding inspectors, as well as European Welding Engineers ensure that the highest quality is maintained.