BRAUER Maschinentechnik provides high-performance servicing and construction of industrial gears for almost all industries.
Our products cover all necessary measures for your mechanical drives. The gears come from almost all industries and generally extend from a few hundred kilograms through to a 100t unit weight or more.
High-quality servicing including damage analysis is our everyday work. We also develop special gears as individual solutions for our customers or as replicas and replacements with identical connecting dimensions. Our services are clever supplements to these offers. This includes inspections, video endoscopes, revisions, assemblies and commissioning.
You can reach us 365 days a year, 24 hours a day with your emergencies.
Gear overhauls and services
We have made gear repairs into a brand product so that our customers have a real alternative to buying new gears. Damage rectification, addressing the causes and permanent servicing are our main areas of activity. Of course we can reconstruct almost all necessary gear components. All components are manufactured based on drawings prepared by us. Missing or frequently incomplete documentation is therefore not relevant to us as specialists. You receive: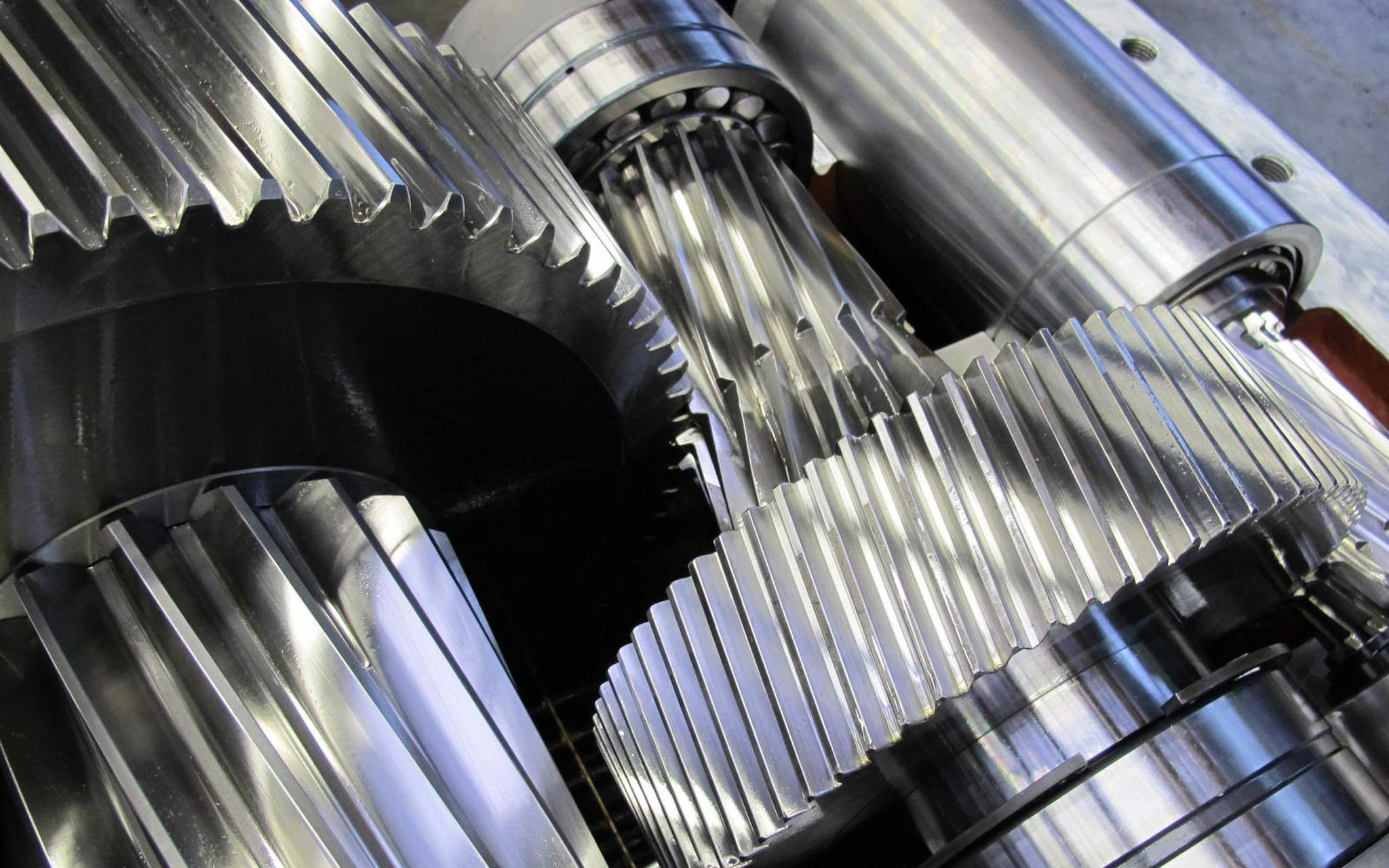 BRAUER provides high quality solutions for gear servicing, replacements or new constructions.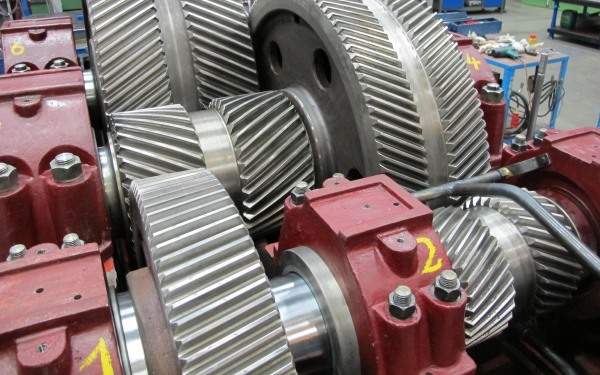 Overhauls and services for every kind of gearbox, no matter of size, age or model.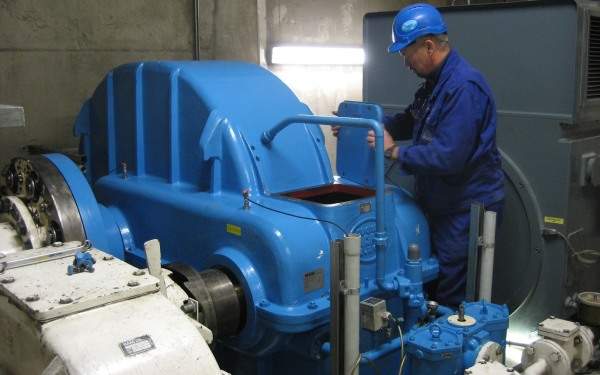 BRAUER technicians are the specialists for your gearboxes, on-site as well as in-house.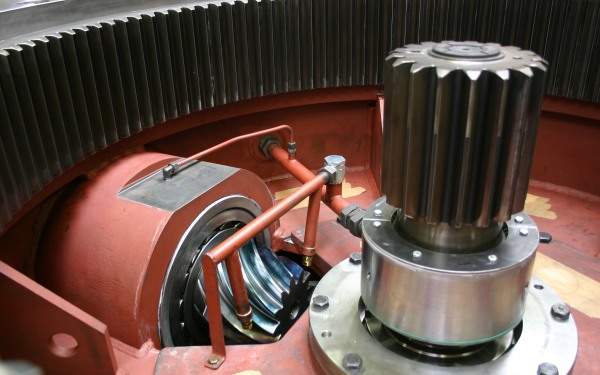 High quality repairs are our brand to give you the better alternative to new gearboxes.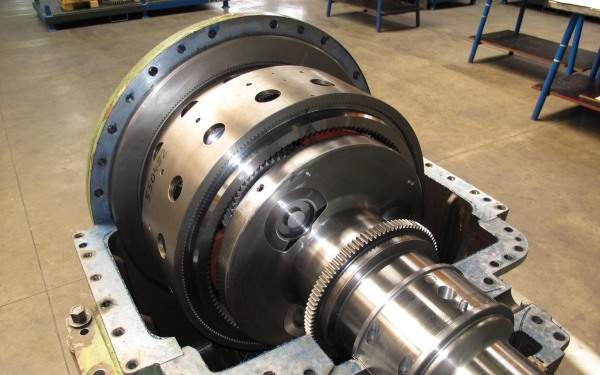 The whole range of services is of course also provided for turbo gearboxes.
High-quality repairs
Modern materials and geometrics
High operating safety
Broadly ranged warranty promises are important of course and underline our high quality standard. We set standards in servicing and optimising your industrial gears.
We see ourselves as a solution provider for all industrial gears issues. This includes extensive supervision and care from maintenance through to servicing and commissioning your drives. This starts with systematic registration of each application by our engineers and technicians. Typical applications are as follows:
Drive inspection on-site e.g. via video endoscope
Scheduled inspection of main and auxiliary drives
Dimension recording and situation analysis on-site to improve the existing situation or develop spare items
Revision, installation and on-site commissioning
Damage analysis and addressing causes
Advice and support in the selection of standard drives
Our employees are very well trained for all types of manufacturing orders on-site and are familiar with almost all industries and their special features due to many years of building site experience. With our tool systems tailored to current requirements, we have been setting standards for decades in efficient and especially in safe processing of customer orders on-site, whether it be emergency inspections at short notice or a scheduled stoppage for extensive revision of all drive units.
Special gears or replacements
We design and build special gears for industrial applications upon request. Gears are frequently requested as reconstructions for discontinued model series but produced with modifications due to changing requirements in power, speed and torque.
But also the new construction of gears with identical connecting dimensions and the same performance data is part of our range of services; whether it be as a replacement for defective gears or as an additional spare item. We construct individual, specific new gears that are adapted and optimised for the individual place of application for special drive conditions. Taking possible special requests into account is often the decisive factor here. Each special gear is constructed and manufactured according to the current status of technology.
With more than 1,000 items consisting of spare gears and wheelsets from standard industrial gears, we have a huge number of options for repairs at short notice. We also keep a large range of raw parts, semi-finished products or standardised products (e.g. roller bearings) in stock to achieve a good solution for you; whether it be as an emergency or transitional solution up until the next system stoppage or as a solution for unrestricted permanent use straight away. Contact us with your individual requirements!
Gear services for thermal power plants and renewable energies
We are pleased to assist you in service and maintenance as well as the repair of your gears from thermal power stations like mechanical drives for mills, scratchers, bucket wheels and crushers, conveying plants, sorting units and rotary kilns and many more applications.
Turbo gears are often found in the area of energy generation, in refineries or in the petrochemical and similar industries, e.g. gas or steam turbines or compactors, fans or pumps. Ask about our range of services for these or similar cases.
Regarding wind turbines you can get replacement gears from stock for Vestas, Nordex, Bonus, Siemens, Nordtank, Micon, Tacke, GE, Südwind, Windworld and other makes. Simply ask us.
About BRAUER
As a family business we have been actively involved on the market from more than 30 years and consider ourselves to be a solution provider at the highest quality level and an attractive employer for our members of staff.
Since 1979, BRAUER has continually grown in size to provide mechanical drives repair and servicing solutions across a wide range of industries. Nowadays around 600-700 gear units per year are processed on around 10,000 m² of production space by 50 employees. The gears come from all industries and generally extend from a few hundred kilograms through to a 100t unit weight or more.
You can reach us 365 days a year, 24 hours a day with your emergencies.