Calgon Carbon has developed one of the most extensive and advanced lines of activated carbons that are commercially available for use in the control of mercury from coal-fired power plants. Having made significant investments in new product development for the utility market and participated in 50 full-scale trials, Calgon Carbon has insights into the factors that drive performance of mercury capture, and which have provided significant value for its customers.
Powdered activated carbon
The success of Calgon Carbon's product development efforts is demonstrated by an extensive line of products with proven and superior performance results. Calgon Carbon's FLUEPAC® powdered activated carbons include a standard product line, as well as a line of advanced-performance products. Each FLUEPAC product has been validated with multiple full-scale trials.
Benefits of advanced-performance powdered activated carbons
The use of Calgon Carbon's advanced-performance products has additional benefits beyond reducing the overall cost of mercury treatment. Additional benefits associated with the lower carbon injection rates are:
Fewer deliveries required
Smaller injection systems
Lower wear and tear on the systems
Improved on-site logistics
Less powdered activated carbon in the fly ash, to increase the potential for concrete use
Mercury capture in coal-fired power plants
Calgon Carbon has been in the business of making activated carbon since the early 1900s and has an extensive knowledge-base in activated carbon principals. Customers have long recognized Calgon Carbon's products and services for their superior performance and consistently high quality. All FLUEPAC products are manufactured at a facility that is ISO 9001:2008-certified.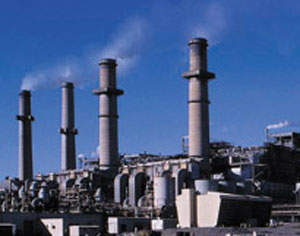 The knowledge gained in the more than 50 full-scale demonstration trials led by Calgon Carbon has been invaluable in helping customers design and optimize the carbon injection process in their plants.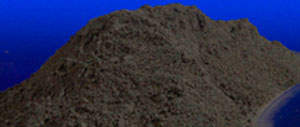 Calgon Carbon's FLUEPAC® powdered activated carbons include a standard product line, as well as a line of advanced-performance products. Each FLUEPAC product has been validated with multiple full-scale trials.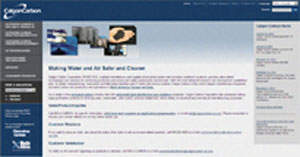 For further details on the FLUEPAC powdered activated carbons please visit the 'FLUEPAC powdered activated carbons' link at the end of this profile.
For many of the 600 applications where Calgon Carbon's products are sold, the technical staff has carried out rigorous test programs to develop meaningful product specifications that ensure consistent performance in its customers' plants. The mercury product line was developed with the same approach. Calgon Carbon's development team has tested hundreds of different product formulations on both the pilot and full scale to gain a thorough understanding of the carbon properties that influence mercury capture performance in coal-fired power plants. This effort is an on-going commitment to continually refine Calgon Carbon's product offering to further assist customers with stringent regulatory goals.
About Calgon Carbon
Calgon Carbon owns and operates manufacturing facilities in the United States, Europe and Asia to ensure consistent high-quality, reliable supply of activated carbon to customers around the world. With recent capacity expansion at its Catlettsburg, Kentucky plant, the total capacity available in the United States for making FLUEPAC powdered activated carbons can be more than 250 million pounds annually.
For more than 100 years, Calgon Carbon has been providing innovative and value-added treatment solutions to meet the needs of our customers in air, water, and chemical purification. The company has become an industry leader in developing new products that lower mercury treatment costs for electric utilities.
Calgon Carbon is committed to continuing its research and development investments to provide advanced products and services that will better meet the needs of utilities and further drive down the cost of mercury treatment. This commitment to lowering treatment costs does not end with a signed contract, but continues by offering on-site technical support and process optimization studies to customers.
Calgon Carbon is making water and air, safer and cleaner. Visit Calgon Carbon's website for more information.