Memolub International manufactures and markets worldwide MEMOLUB® electro-mechanical autonomous lubricators. MEMOLUB have been on the market for almost 15 years and are successfully distributed over 40 countries worldwide.
Refillable and autonomous electro-mechanical lubricators
The MEMOLUB is an autonomous single/multi-point lubricator. Its high lubricant ejection pressure of 25 bars opens a new wide range of applications not possible with conventional systems.
Multipoint lubrication
Combined with progressive distributor blocks, Memolub HPS multipoint lubrication is a simple, economical way of reducing maintenance costs. Low-cost replacement cartridges and battery packs are the only consumables required during the many years of service of the unit. It can also be used with oil-filled cartridges for chain lubrication. MEMOLUB refills exist in three different sizes: 120cc, 240cc and 480cc. Cartridge replacement is an easy, simple and quick operation. It can be done on the spot or in the workshop.
Multiple-output lubricators
The MEMO allows you 50 lubricant outputs comprised of between 0.25cc and 15.1cc per day. Memolub HPS can be used remotely up to 8m from the lubrication point.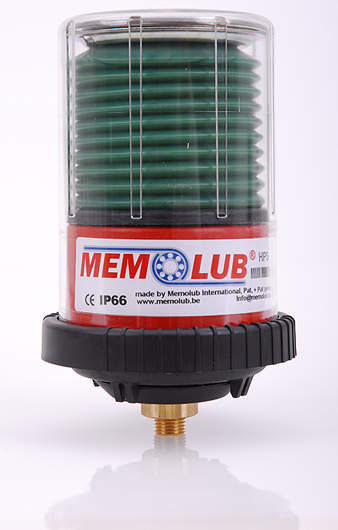 Memolub International manufactures and markets MEMOLUB® electro-mechanical autonomous lubricators.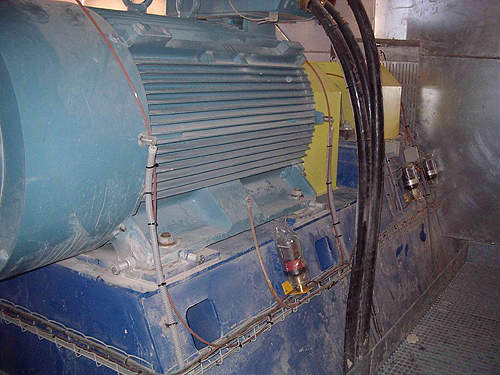 MEMOLUB autonomous lubricators are used throughout the power industry.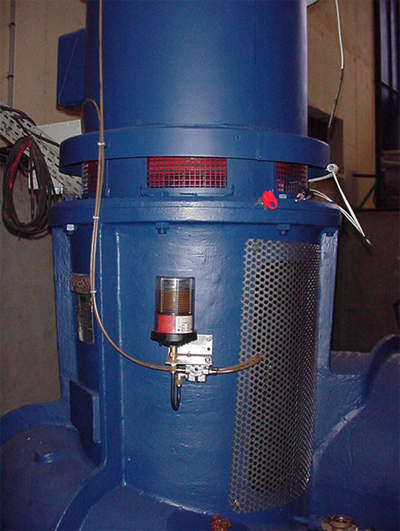 MEMOLUB electro-mechanical lubricators are often used on components in pumps.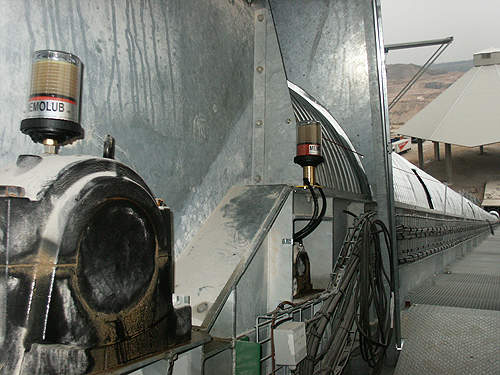 MEMOLUB is a refillable electro-mechanical lubricator.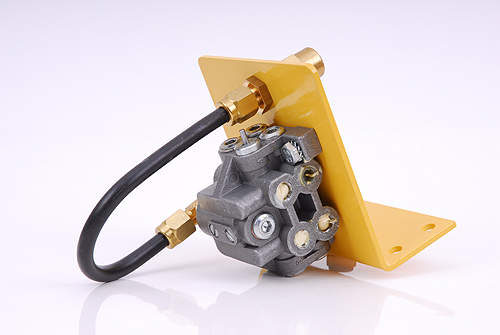 Memolub also supplies a range of ancillary equipment for its autonomous electro-mechanical lubricators, including distributor kits.
The SPLITTER MEMO evenly divides the volume of grease at each expulsion cycle. It transforms the Memolub HPS into a standard two-outlet system. It is especially designed for the lubrication of two bearing or chain systems such as electric motors, pumps, fans and conveyors.
It can also be used as a mini central lubrication system. Moreover, a full range of accessories such as distribution blocks, two outlet splitters, brushes and fittings, are available.
Data-processing program for lubricators
MEMOLUB MANAGER is a data-processing program created to manage and control the MEMOLUB lubricators installed on industrial machines in a precise and sure way. It functions in Windows and is easy to use and very handy.
Organizing, managing and controlling the lubrication of machines can be an incredibly complex task considering the number of operations and their diversity.
Safe, reliable electro-mechanical lubricators
Remote installation avoids dangerous or difficult access points and maintenance personnel can work swiftly in safety. Machine stoppage for lubrication (impossible access, moving components, etc.) can be avoided by installing Memolub HPS. Critical machinery will reliably be lubricated by using Memolub HPS. MEMOLUB is also available as 24VDC and EX units.
Economical autonomous lubricators
Memolub encourages you to use the right product at the right place and the right quantity at the right frequency. These are essential elements of a good lubrication, and thus of an optimal availability of the machines.
Autonomous lubricators for the power industry
MEMOLUB autonomous lubricators are used in many industries, including the power industry. They are used on a wide range of different components such as bearings, bushes, chains, open gears, racks, pinions, slides, etc. The most popular applications are pumps, fans, electric motors, conveyors, vibrating screens, crushers and many more applications in power plants and other industries.