Mersen is a world leader in carbon brushes, brush-holders and slip ring assemblies.
Mersen works with electrical utilities and the critical original equipment manufacturers (OEMs) that support them around the world.
The company designs and manufactures high-technology innovative solutions to address its clients' specific needs (such as reliability or long service life).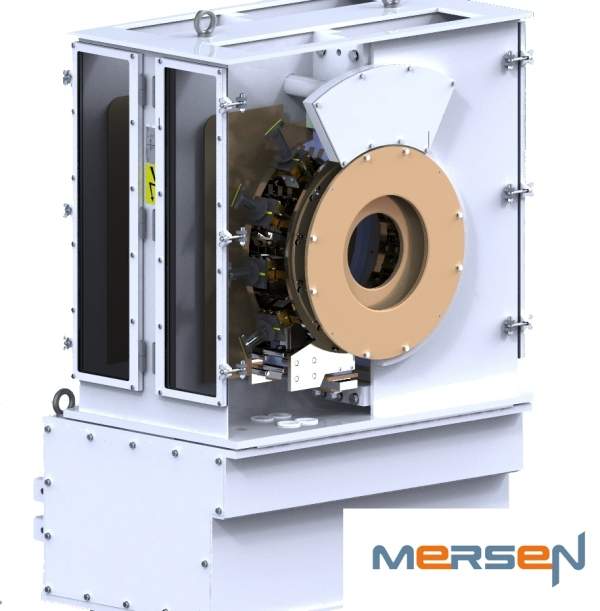 Brush gear housing.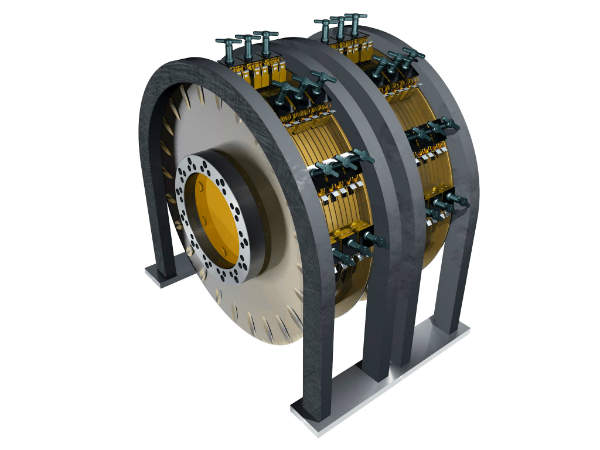 Brush gear.
On-load removable brush-holder plug set, guaranteeing full safety when replacing carbon brushes under load.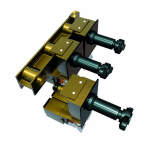 Arms and plug set system.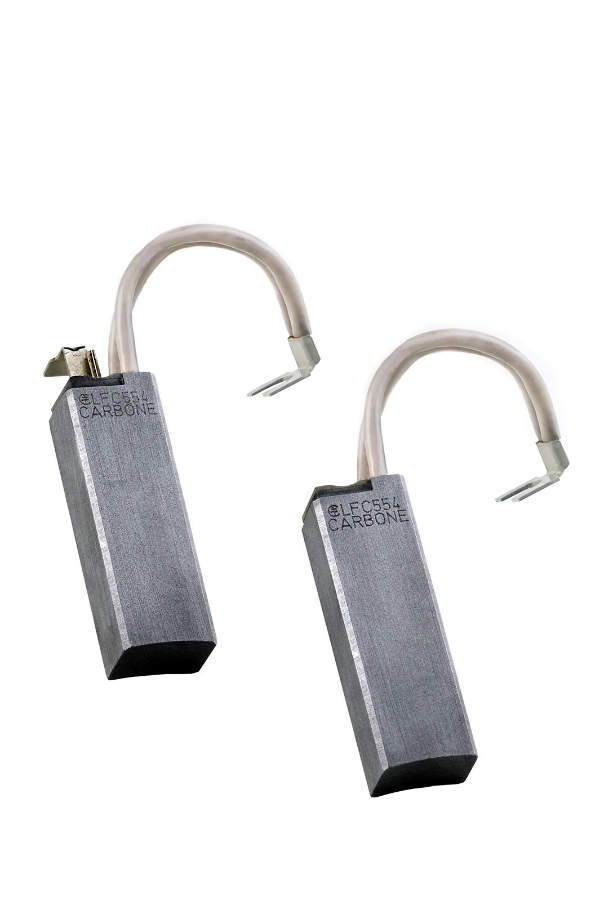 LFC554 carbon brush, premium grade withstanding very high speeds.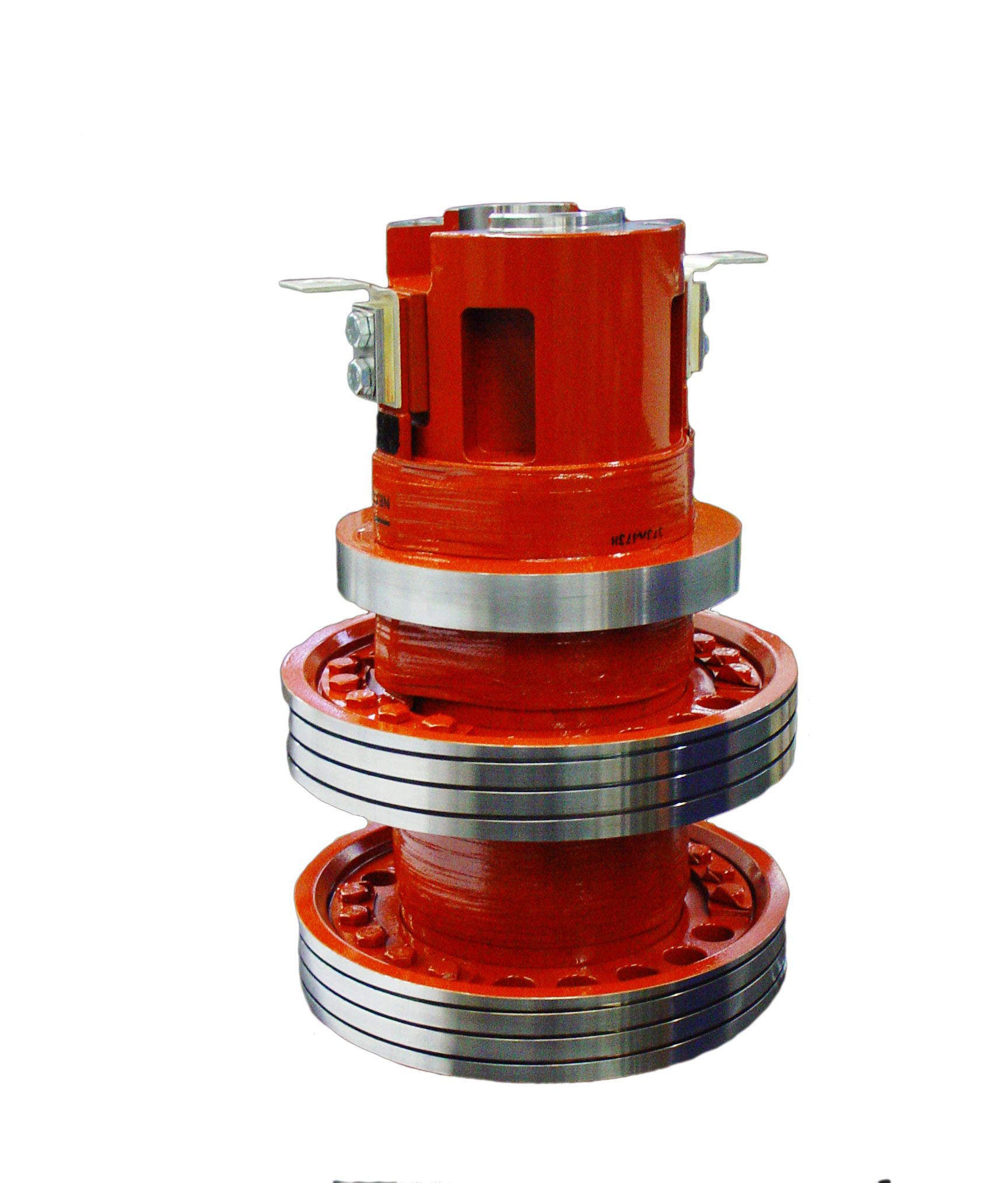 High-speed slip ring.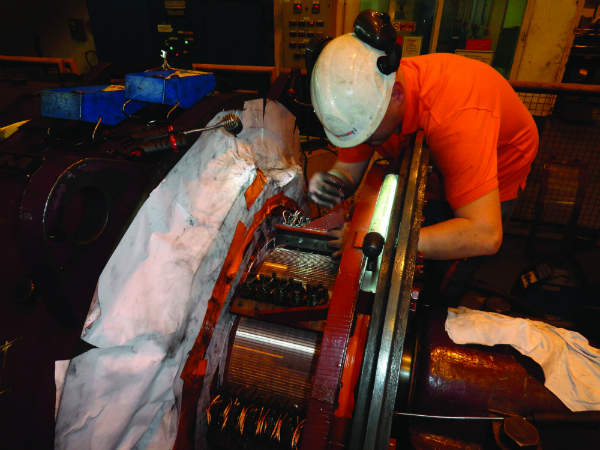 In-situ commutator machining.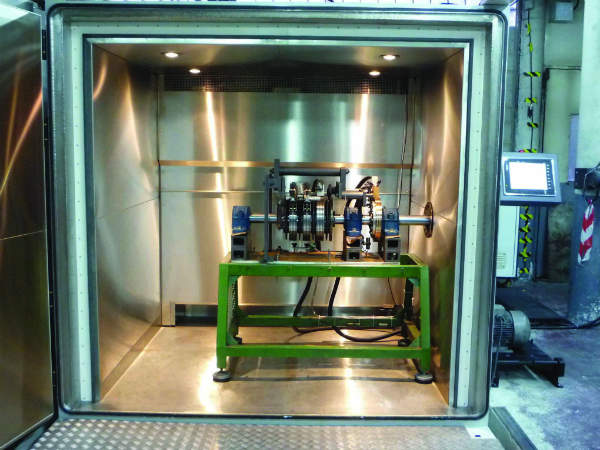 Environmental chamber.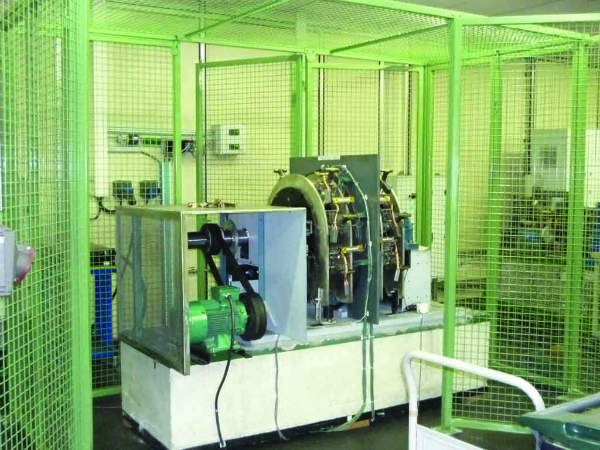 Turbo generator test stand.
We provide our customers with technological solutions to optimise the performance of their equipment, making them more competitive and contributing to safe and continuous power generation.
Slip ring assemblies, brush gear, carbon brushes and brush holders
Mersen offers complete technical solutions for all motor and generator applications, including carbon brushes (graphite brushes), brush-holders, slip-ring assemblies, power and signal transfer systems and antistatic brushes.
Mersen is a world leader for slip ring assemblies, which are used in contact with the brush / brush holder system. A slip ring contains metal rings in order to transfer the electrical current and earth between static and rotating parts.
The company manufactures slip ring assemblies for generators and alternators, which can be used for a range of applications, including:
Electric and diesel electric locomotives (generators and alternators)
Wind mills (generators)
Chemical industry purposes (alternators)
Hydro-electric plants (exciter rings for alternators)
Mining trucks and front loaders (alternators)
Designs can be customised and provide excellent performance and optimisation for customers' requirements.
Brush-gear housings
Mersen's range of unique enclosure and brush gear box solutions include a metallic and ventilation box, which has an access door and slip assemblies, alongside a complete frame and brush and brush-holder system. Furthermore, brush-holder plug sets and brush-rockers are also included.
Housings are available for generators, alternators and current and signal transmission. Mersen also has parameter control boxes as part of its product range.
Benefits of a brush gear system include:
High reliability
Continuous power production
Protection against unfavourable environmental conditions
Minimal safe maintenance during power production
Simple monitoring procedures
Mersen provides a post-sale service to monitor products throughout their lifecycle. A team of experts undertake an audit of the installed equipment and can recommend improvements to ensure that it functions correctly and provides maximum efficiency.
Mersen's LFC554 carbon grade (for turbo generators) is currently regarded as the benchmark around the world. Our LFC554 carbon brushes withstand very high speeds.
Our multiple solutions make us a leading supplier to the energy segment, in both the original equipment and replacement markets. We also offer customised reengineered solutions to retrofit our customers' equipment, in order to increase their performance, as well as reduce maintenance and downtime.
Our range of high-quality engineered solutions
Whatever your electricity source (fuel oil, coal, nuclear, cogeneration), our knowledge of the market has enabled us to develop adapted solutions for current transmission, power and data transmission and related areas of expertise:
DC motor brushes
Power carbon brushes
Grounding carbon brushes
Brush-holders and brush rocker brackets
Plug set brush-holders guarantee full safety when replacing carbon brushes under load
Carbon dust collection systems remove all carbon dust at its source to refrain dust dispersion all over the machine. They are supplied within complete packages including the dust collection system, assembly of the system and generator maintenance
Signal transfer systems
Power transfer systems
Carbon seals (Papyex® gaskets, segmented seals)
Circuit protection (fuse and fusegear, power distribution blocks and surge protection devices)
Low voltage and high power switches
Cooling of power electronics (cold plates, air cooled heatsinks)
Power interconnection
Retrofit capabilities, leading to improved parts with better designs, functionalities and construction
Motor and maintenance services (in-situ commutator and slip ring machining, motor inspection and technical support)
Training
Full range of maintenance tools
Specifically designed measuring devices
Testing facilities for power and signal transfer
Our testing facilities for power and signal transfer (environmental chamber, slip ring test bench, turbo generator test bench) are equipped with state-of-the-art equipment to perform tests according to industry standards and bespoke customer requests.
Mersen has an outstanding capability attracting product development from international OEMs in the energy sector:
Generation of characteristic curves in controlled atmospheres
High speed performance simulation
Test with controlled temperature
6m³ environmental chamber
Thermal fatigue test
Multiple signal protocol injection
An expert in electrical equipment, safety and reliability
Mersen (formerly known as Carbone Lorraine) is a global expert in electrical equipment safety and reliability. We have developed an industrial and commercial network enabling us to build close relationships with leading industrial groups right around the world. Our 7,000 employees put their skills and passion to serve you in 60 manufacturing facilities distributed over 40 countries.
Our solutions are based on 120 years of experience gained in the field. Working in different countries, applications and environments, we know what works and how to improve performance.
For further information please visit our website.