Plasticon Composites is a full-service turnkey solution provider of corrosion resistant fibreglass reinforced plastic (FRP) tanks, piping and apparatus. Founded in 1950 Plasticon Composites is well positioned to meet your needs.
Plasticon Composites is the world's largest manufacturer of specially engineered, corrosion resistant, fibreglass reinforced plastics and dual laminate products, providing integrated solutions for the handling, storage and processing of critical fluids and gases for the chemical, water and wastewater, power generation and other process industries. Dual laminate constructions consist either of thermoplastic or fluoropolymer liners reinforced with FRP.
Expertise in the planning and design stages of power industry projects
Our company has a global presence, with multi-lingual employees, as well as an active research and development programme. Our technical support team of specialists assist customers in the early planning and design stages of projects. Plasticon Composites aims for the very best results, with solutions that reduce operational costs for customers.
Specialist in power and waste incineration plants
Over the years, Plasticon Composites has proved to be an expert in the design, engineering, manufacture, transport and installation according to all the international standards such as: ASME, ASTM, AD Merkblatt, BS, DiBT, DIN, KIWA, AWWA and VIC.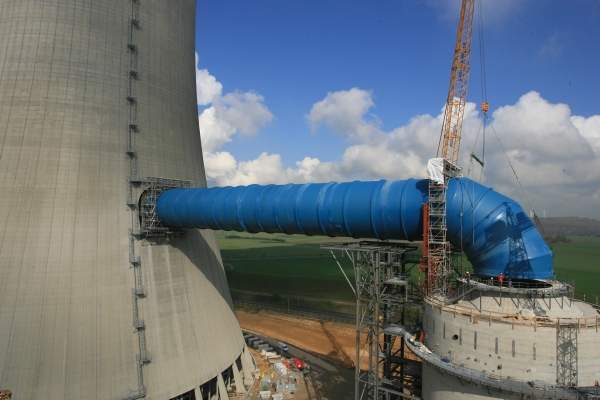 Plasticon provides specially requested products for the power and waste incineration plants.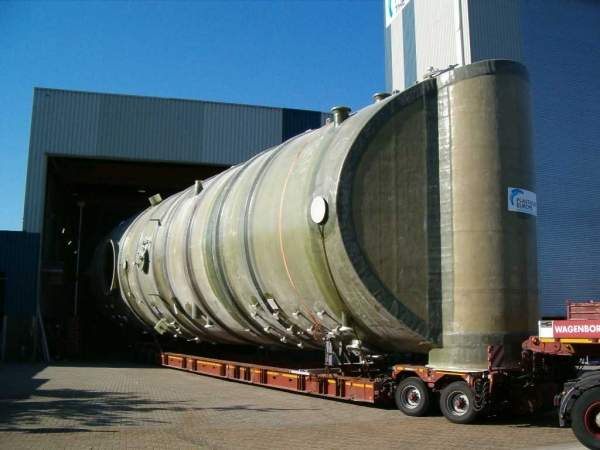 We provide turnkey project services, including detail engineering, production, transport and installation of all components.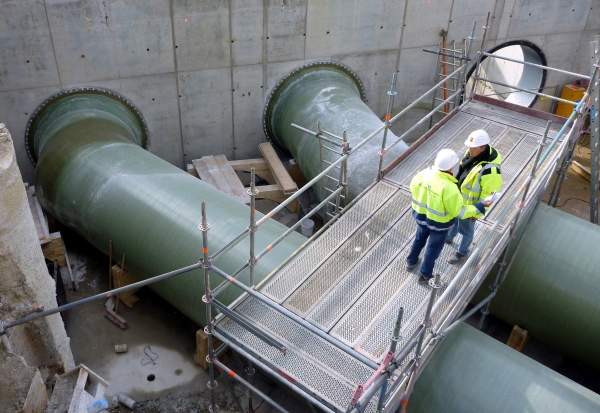 Standard fittings are available up to ID 400mm in bell and spigot adhesive and up to 600mm for butt and strap laminated joints. Special mouldings and pipe spools are available on request.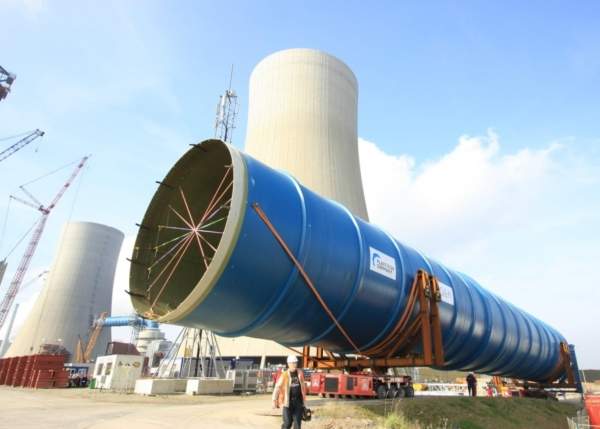 With the use of a field winding machine, Plasticon is available to manufacture tanks, vessels and piping up to 20m in diameter.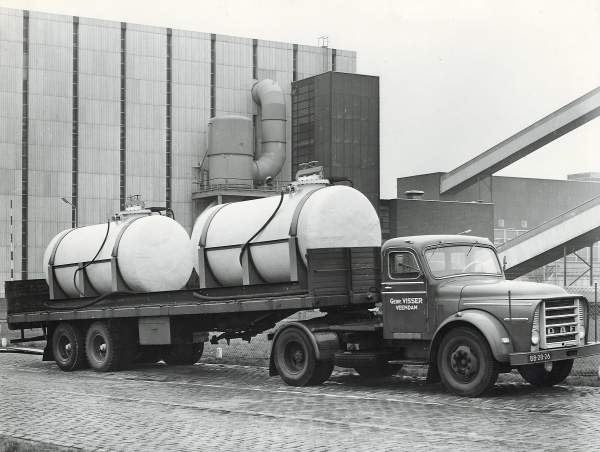 Plasticon has a history of expertise in the design, engineering, manufacturing, transport and installation of equipment for the power and waste incineration industries.
Throughout our history, we have developed an expertise in the areas of design, engineering, manufacturing, transport and installation of equipment for the power and waste incineration industries.
Flue gas desulphurisation process equipment
Plasticon offers the following equipment for flue gas desulphurisation processes:
Scrubbers
Spray banks
Recycle piping
Auxiliary piping
Cooling water piping
Storage tanks
Ducts
Chimney liners
Stacks (Self-supporting FRP stacks, FRP liners Thermoplastic liners)
Fluoroplastic lining
Spray systems for power plants
Plasticon Composites supplies spray systems for existing plants and the replacement of older spray systems; we also supply scrubbers and installed spray systems. Our spray systems are composed of different combinations of corrosion resistant and long lasting material. We offer different options for assembling the nozzles; we are experienced in: bonded, laminated, flanged, threaded and clamped connections.
Scrubbers to meet temperature, gas flow, pressure and environmental conditions
Our scrubbers can be used for the removal of SOX, NOX , HF and HCl and function simply and efficiently. Plasticon Composites designs the perfect scrubber for your application based on the requirements of the chemical engineering company. The design is mostly based on requirements regarding temperature, gas flow, pressure, earthquakes and other environmental conditions
Design, supply, assembly and installation of ducts for power plants
Plasticon Composites is able to design, supply, assemble and install ducts at power plants. We are experiecnes with providing ducts to the power market, including for the FGD and CSS Processes. Ducts can be manufactured on site or in one of our workshops. We assemble ducts from the absorber to the chimney or cooling water tower.
Piping systems
Since 1969, Plasticon Composites has enjoyed a worldwide reputation in glassfibre reinforced pipes. Today, piping systems are available in a variety of standard diameters ranging from 25 to 1200 mm. Plasticon Composites offers pipe and fittings to meet all national and international standards depending on the area and application. Combining the strength of FRP and the chemical compatibility of plastics provides customers with a superior alternative to costly metal alloys and rubber-lined steel.
In addition, Plasticon Composites manufactures and installs PVC-lined GRP pipes for aggressive products, such as chlorine gas, hydrochloric acid, sodium hypochlorite and caustic soda. Various thermoplastic and fluoropolymer liners were combined by Plasticon Composites (PVC, C-PVC, PP, PE, PVDF, E-CTFE, FEP, PFA, MFA) with glass fibre reinforced polyester resins to provide customers with dual laminate piping systems for extremely hot and corrosive environments.
Storage solutions for fluids and bulk materials
Plasticon Composites offers a wide variety of solutions to store fluids or bulk materials. These solutions are made of full GRP or dual laminate materials. The material storage tanks are easy-to-install in different environments. Our storage solutions include detail engineering, manufacturing, transportation and installation of all components.
Field fabrication and installation
Plasticon Composites can produce on site when the transport of our products is not possible due to size and transport methods. The climate at the site is not an issue, Plasticon Composites already has experience working at temperatures from -40°C to 50 °C.
Plasticon Composites has designed highly sophisticated winding machines and a mobile plant especially for the manufacture of Fibreglass stacks, ducts, apparatus and vessels on site. Depending on the diameter, Plasticon Composites uses its vertical winding machine for diameters up to 20m and its horizontal winding machine for diameters up to 16m.