PRAMAC specialises in providing portable lighting, power and material handling solutions to power industries worldwide.
Air, water and oil-cooled generators for the power industry
PRAMAC offers a wide range of generators, which vary from lightweight and compact to professional-series generators with IP54 electric protection and an automatic voltage regulator.
Powered by liquid propane, diesel and petrol, PRAMAC's generators are equipped with control panels and designed for fuel-efficiency, endurance, low-noise pollution and transportability.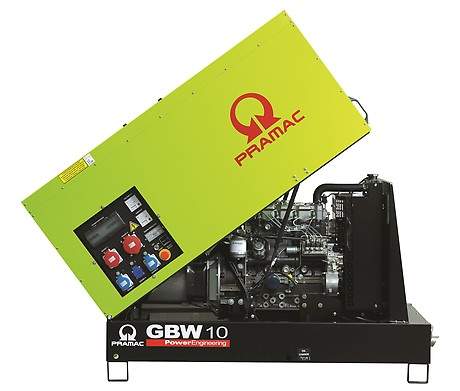 PRAMAC offers a wide range of power generation, lighting and material lifting solutions.

The company supplies various power generators for both portable and onsite applications.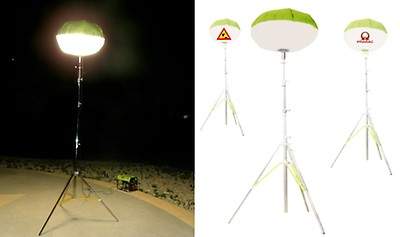 PRAMAC's metal halide lights cover areas more than 4,000m² and are suitable for emergency relief operations.

PRAMAC's Lifter brand of material handling vehicles can carry loads of up to 2,000kg.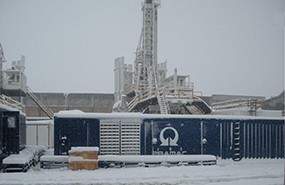 The company creates specialised power generation solutions for specific client requirements.
The company's heavy-duty generators come in three types: open, canopy and container (dependent on application and power requirements), and power ranges vary from 815kVA to 3,600kVA.
They are suitable for adverse and isolated environments, as well as healthcare, telecommunications, industrial and high-power applications.
Portable light globes and towers
PRAMAC supplies portable lighting towers with 4kW lamp power and 4.2m in height. They offer a cost-efficient lighting solution that is easy to install, storage and transport.
The company's LSW range includes manual and hydraulic lifting capabilities with a separate trailer for easy transportability.
PRAMAC's metal halide lights range from 4W to 1kW, and covers more than 4,000m² for variety of industries, including oil and gas, construction and emergency relief.
Commercial material handling equipment
PRAMAC's Lifter material handling division has a complete range of handling products, which is designed to meet any client requirement.
The company provides a variety of lifting trucks, including:
Electric and manually operated trucks
Hand pallet trucks (with optional scales)
HX10 series of high-lifters: height-adjustable platform of up to 800mm to lower operator strain when loading / offloading goods
I-ton: the world's only pallet truck made of non-metallic material, techno-polymer compound
PRAMAC's trucks do not require a battery, which enables easy manoeuvrability and lightweight operations. They are suitable for light-duty applications on smooth surfaces, as well as long-distance transport of goods with safe working load (SWL) capacities of 2,000kg.
The vehicles are designed for high energy-efficiency and system-reliability, and feature traction motor technology, an energy-recovery braking system and dual lift controls.
Customised power generation solutions
Due to the high-demand for customised power generators, PRAMAC specialises in creating solutions for specific applications and the increasing number of special projects.
The company creates special generators of up to 3MW with low, medium and high-voltage outputs, which are suitable for several applications.
PRAMAC's technical staff designs and offers turnkey projects with tailor-made soundproof enclosures, special control panels and studying specific technical alternatives to meet any client requirement.
About PRAMAC
PRAMAC was established in 1966, when the Campinoti family founded L'Europea, a construction equipment company that focused in the Italian market.
Since then, PRAMAC has expanded its services in the energy and material handling sector, offering a wide and flexible product range worldwide.
The company's experts, its fully integrated production processes and the continuous development of its lifting vehicles deliver high-quality build and performance.