With expertise in manufacturing disciplines such as general and CNC machining, deep hole drilling, welding and fabrication, toolmaking and mechanical installation, PRV Engineering is able to provide a complex and diverse range of services and products to its customers.
We manufacture from our own designs, customer drawings or OEM samples depending on our customers' requirements and, if requested, we provide complete drawings and stress analysis calculations.
We cater for one-offs, large batch production and rapid prototyping and supply a small stocking service to some of our customers, enabling them to reduce their stock, and call off items as and when required.
CNC turning and milling
We have a large, well-equipped CNC department comprised of 16 machining centres with a wide-ranging capacity. All CNC turning centres have a CAD/CAM link to enable the most complex of components to be programmed quickly and efficiently.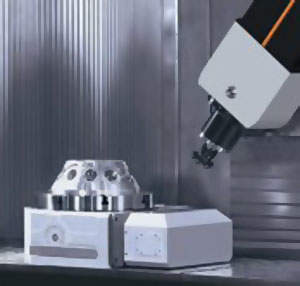 Our CNC department is comprised of a range of CNC turning and milling centres.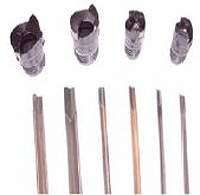 We have ten deep hole drilling machines and various ancillary equipment.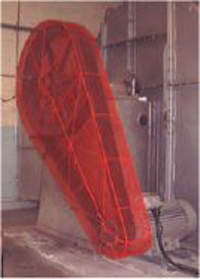 We carry out the fabrication of machinery and equipment for the power industry.
PRV Engineering offers a range of toolmaking services for the power industry.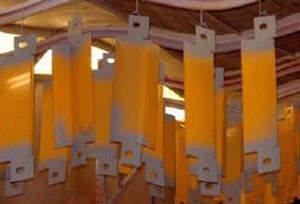 Our finishing department provides spray painting, powder coating and shot blasting .
In our range of CNC machining centres we have up to (X) 1,500mm (Y) 850mm (Z) 750mm with true fourth axis capability (0.001 deg. resolution), Renishaw probing, helical milling and auto pallet change facilities.
We also have horizontal machining centres with up to (X) 650mm (Y) 650mm (Z) 550mm and auto pallet change facility, laser tip break detection and probing.
All our machining centres also have CAD/CAM links with the addition of true 3D modelling and an engraving facility for die sinking, pattern making and engraving of special-purpose tooling and gauges.
Deep hole drilling
Following the acquisition of a deep hole drilling company we have now added ten deep hole drilling machines and various ancillary equipment and developed this service to encompass our complete range of processes.
We now offer services from hole drilling as a stand-alone operation, or the complete manufacturing package, providing components processed to whatever stage our customers require.
Fabrication of machinery and equipment for the power industry
We have developed an extensive fabrication department, capable of producing products and services from the very small to the larger products.
We specialise in the manufacture of machinery guarding, conveyor systems and materials handling equipment, access platforms and ladders, architectural balustrades and balconies, in both stainless and mild steel.
We provide a high-quality service to the construction industry, and have a comprehensive portfolio of completed projects. We are well-known for our quality, efficiency, work ethic and an unblemished health and safety record, and ensure at every level these key factors are constantly maintained and improved.
Toolmaking services for the power industry
PRV Engineering builds and tests simple or multi-tool punch and press sets, from the very basic to the more complex progression tooling.
Our toolmakers now produce punch, press and forming tools, die sets and tool spares, etc. on a sub-contract level for customer spares. We have extended this service to the refurbishment of existing tooling, and offer our customers a service whereby we perform routine maintenance or emergency repair with a collection and delivery service, enabling down times to be minimised.
Spray painting, powder coating and shot blasting
One of our customers asked if we could provide a quality painted finish. In consideration of this, we commissioned a finishing department made up of a 6m shot blast room, various shot blast cabinets, powder coating booths, a wet paint spray room and a 2.2m³ high bake oven.
In addition to the application techniques, we have also employed the means to test the finishes for depth and strength, etc. We now provide a high-quality painted finish to very exacting standards for many of our customers.
Design and development services for power industry projects
We design and develop products and services to meet your requirements, and with the use of Autocad, Autosketch, Bently Microstation and Solid Edge, we can develop products in conjunction with our customers to achieve the most durable and cost-effective solutions available.
We also provide construction industry details, with the accompanying stress analysis calculations. To this end we contract for complete turnkey projects and delight in the opportunity to design, manufacture, install and maintain your requirements.