Steelcon specialises in the design and construction of self-supporting steel / stainless chimneys, exhaust stacks, ducting, flues, and silencers for energy, power and process plants.
We are your first choice partner providing a complete chimney solution offering free expert advice from conception to completion. Our in-house capabilities include the design, engineering, fabrication, project management, and site installation for corten, steel, industrial, and high chimneys / stacks up to 150m in height.
Steel chimney services for the power industry
Steelcon provides superior quality to its customers through its knowledge and experience within the steel stacks / chimney industry.
We have highly trained engineers and technicians, as well as a skilled workforce of blacksmiths, welders and fitters who are able to solve all steel chimney problems.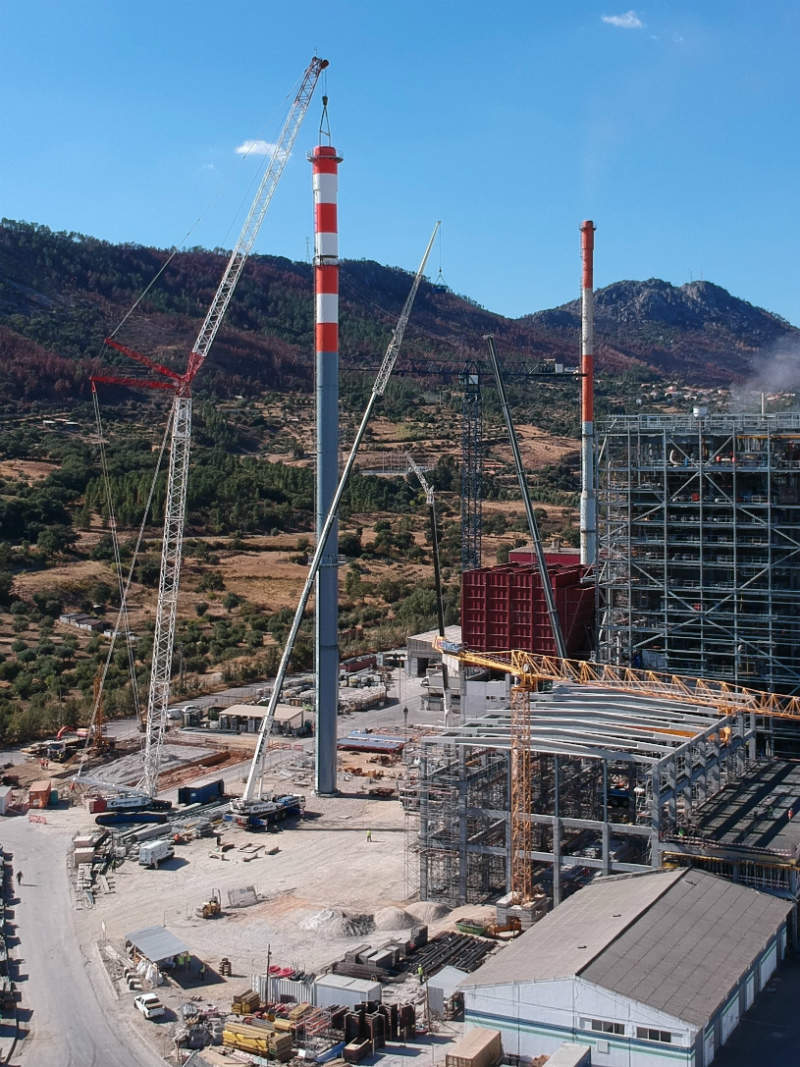 Steelcon can construct 150m-high steel chimneys in power facilities.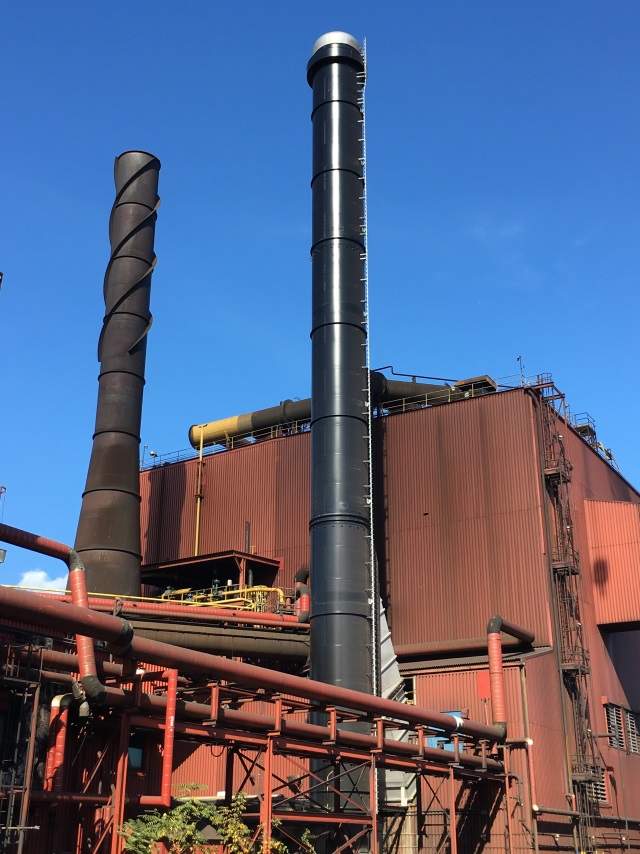 Steelcon manufactures and constructs steel chimneys.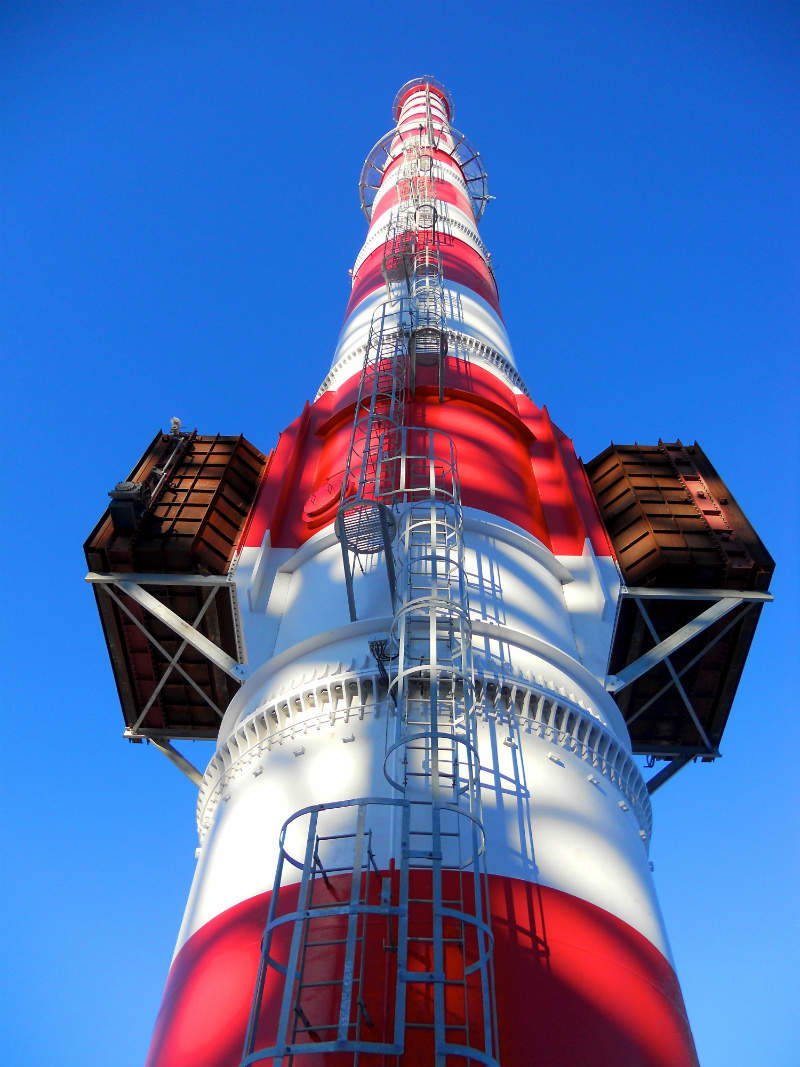 Steelcon chimneys are produced using high-quality steel for power plants worldwide.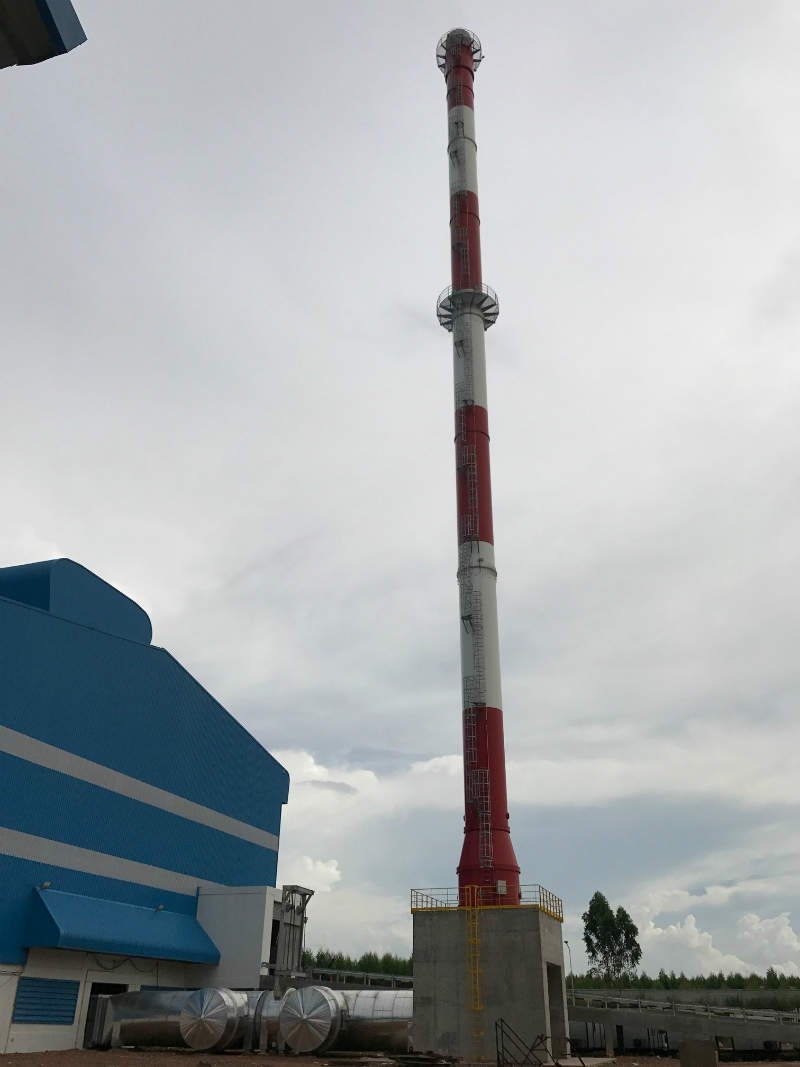 Steelcon's 96m chimney installed in Bangkok is fitted with a duct system.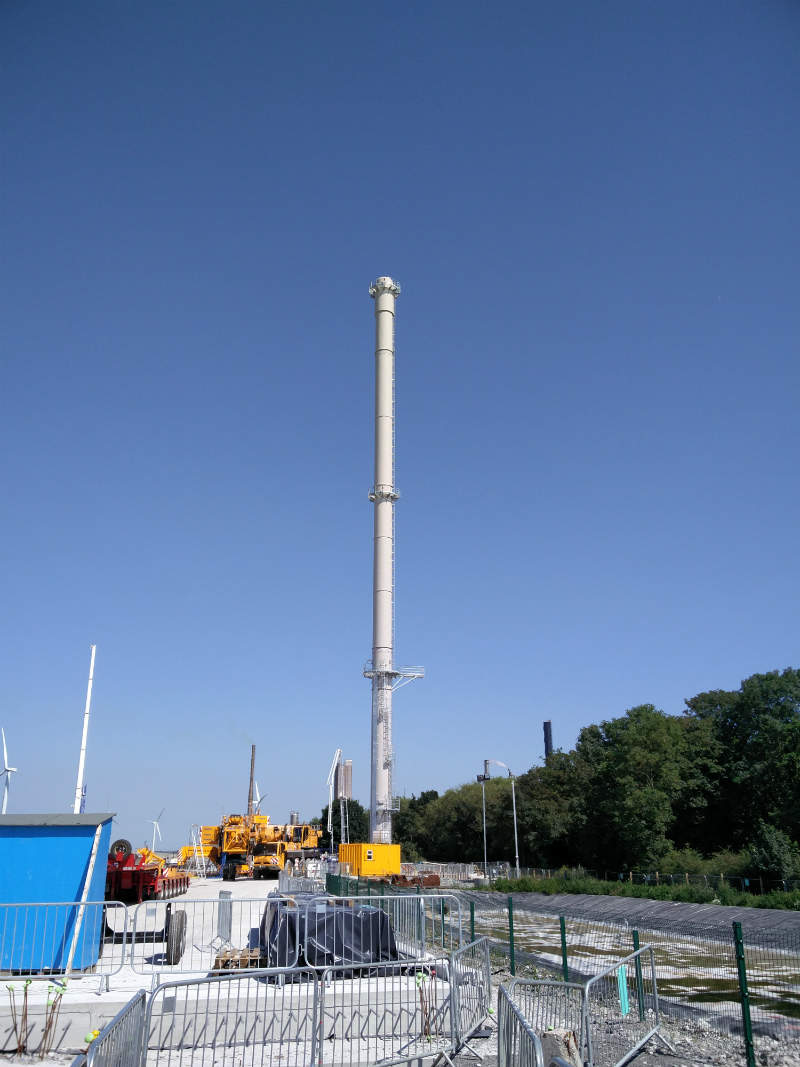 Steelcon has installed 85m-high steel chimneys in the UK.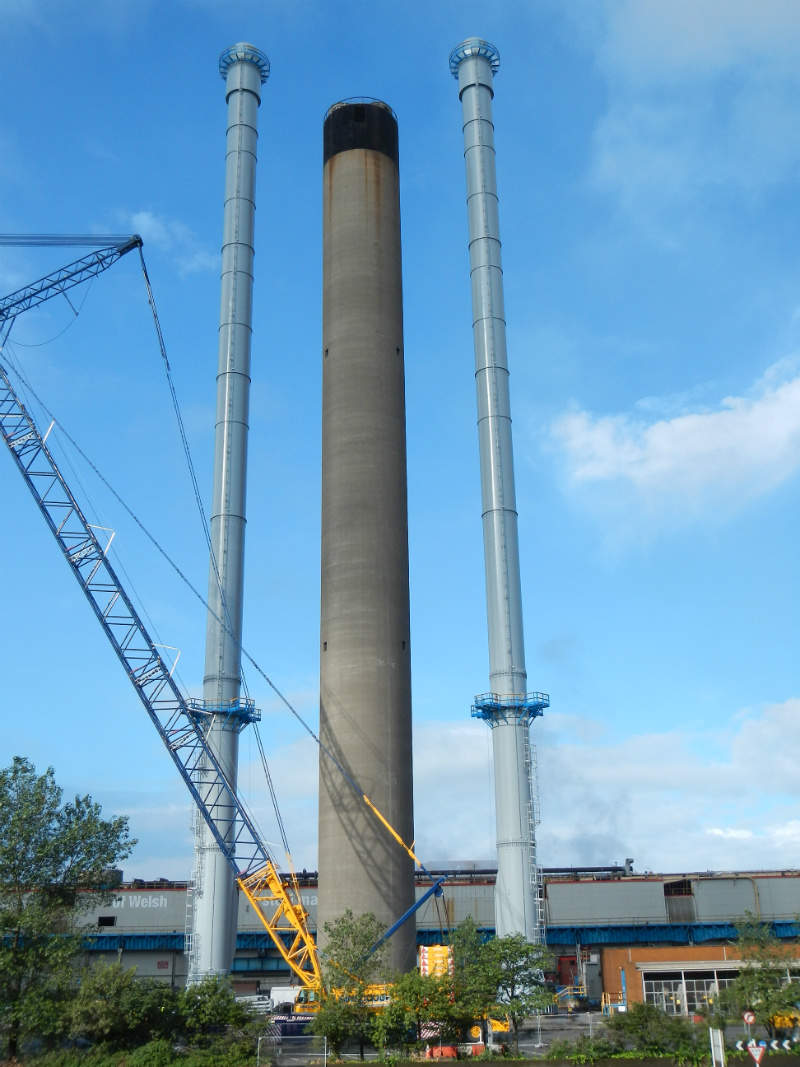 Steelcon has designed and constructed two 120m steel chimneys for a UK power facility.
Steelcon recognises customer needs and places particular importance in supporting them with free advice during the initial enquiry stage. This ensures the most appropriate design and materials are used, resulting in a safe, economical construction.
We also offer concrete chimneys as part of global engineering company, Dominion Industry.
Complete chimney and stack solutions for power facilities
Steelcon is an industrial chimney manufacturer providing complete chimney / stack solutions delivered in the form of single wall, double wall, or multi-flue constructions. Packages can include ladders, service platforms, aircraft warning lights, noise attenuation equipment, and associated ducting.
Steelcon also manufactures liners and associated steelwork for concrete chimneys.
Proposals are produced according to international standards such as the EN1993-3-2 and EN 13084 series, as well as ASME STS-1, which includes CE Certification or Certificate of Conformity as applicable.
Steelcon provides a comprehensive service package that involves consultancy, calculations, project management, industrial chimney construction, fabrication, transportation, erection, servicing, and maintenance.
Tuned mass damper applications for safe chimney construction
Fundamental to Steelcon's success has been the design of the STEELCON Tuned Mass Damper (TMD) system.
The damper delivers a safe and cost-effective chimney that eliminates dangerous oscillations. It also enables the design of self-supporting, free-standing chimneys with aspect ratios of up to 40:1.
Steelcon steel chimneys use the same technology that allows engineers to build the world's tallest skyscrapers. An added benefit is that the chimney foundation loads are reduced by more than 60% when compared to other less effective devices such as helical strakes or wind spoilers.
We have retrofitted TMD's to existing constructions on many occasions in order to solve chimney oscillations. We also monitor chimney movements by attaching accelerometers, providing the necessary information to accurately determine the natural frequency of the chimney and install the correctly designed TMD.
High-quality chimney construction
Steelcon manufactures according to ISO 9001, Certificate Class E DIN 18800-7, and DIN 4133. The company has two well-situated factories and licensed fabrication partners in different parts of the world.
We use up-to-date test and control systems for raw materials, sub-supplier production, own production, and erection. We provide important comprehensive documentation of the work we carry out.
Power facility stack assessments
Steel chimneys are dynamic structures often located in challenging industrial environments, therefore, it is important for steel chimneys and stacks to be regularly and periodically inspected to ensure a safe, continued service.
Steelcon has specialist teams that can inspect chimneys and provide comprehensive reports, which include ultrasonic measurements with maintenance recommendations to ensure longevity from your capital investment.
Steel chimney assembly and erection
Steelcon's erection staff specialise in steel chimneys in many different environments around the world. The team attend safety courses and are holders of CCNSG Safety Passports, VCA Supervisor qualifications, and safety certificates issued by Falck Nutec.
About Steelcon
Steelcon has delivered more than 6,500 industrial steel chimneys / stacks to destinations all over the world. We have found complete solutions to complicated projects under very different conditions, giving us extensive experience and knowledge.
Proof of our skills and professionalism is supported by references from many satisfied customers who have required superior quality, fixed terms of delivery, and service.
To complement our head office, we have established a sales network with managers strategically placed to support our worldwide customer base.
Please use the form on this page to send Steelcon an enquiry.