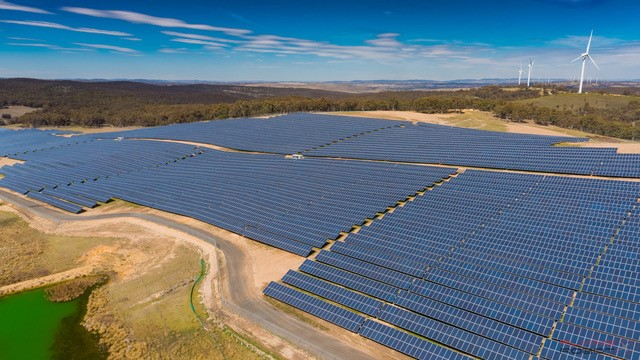 Yingli is an experienced manufacturer of solar photovoltaic system (PV) modules for the global market since 1998.
We have manufactured over 24GW of modules and delivered products to more than 80 countries.
Since 2012, we have been operating a full-service office with local finance, logistical and technical support functions in Australia.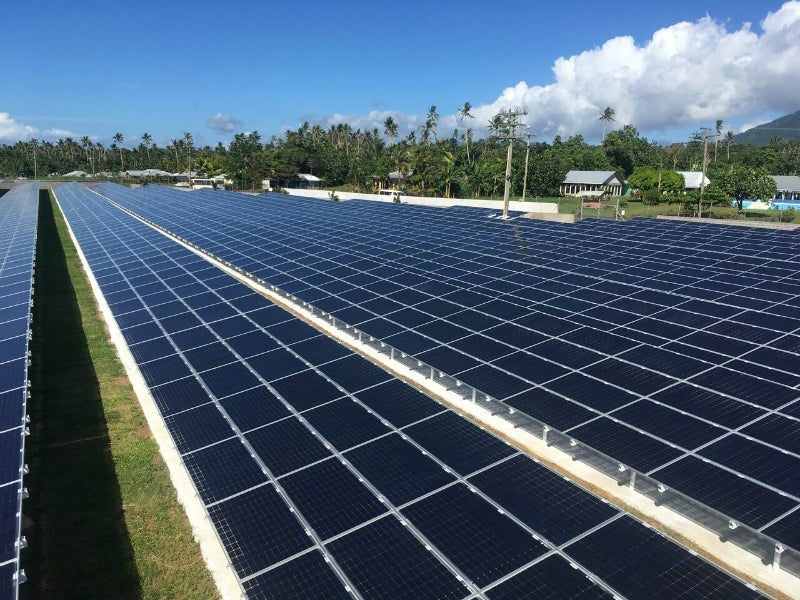 The Pacific Region's largest bifacial solar generator Sun Pacific Energy 2MW Solar Generator, powering Samoa as part of the nation's commitment towards 100% renewable energy.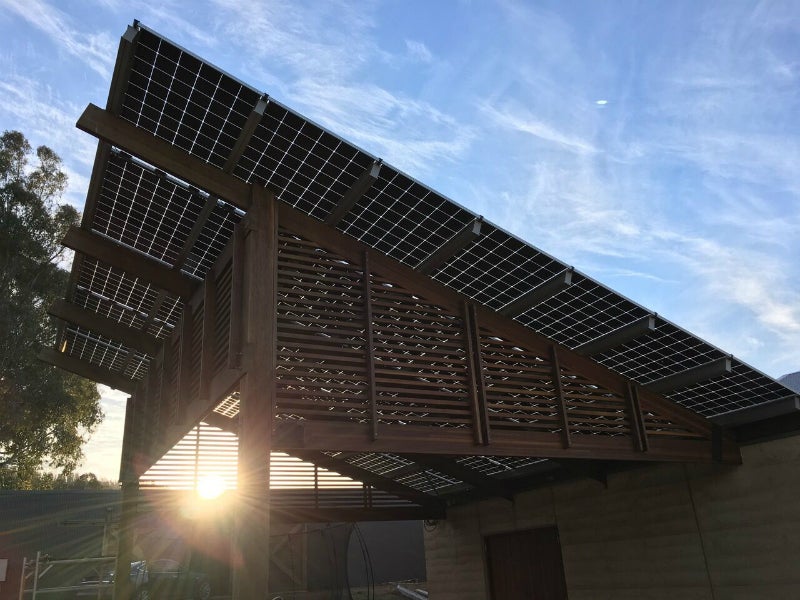 Sun Real Custom Canopy, including 36 Yingli Panda bifacials in North Melbourne.

Yingli is powering Terregra Renewables 5MW Solar Farm, supplying mono PERC 72-cell utility-grade PV modules in Murray Bridge, South Australia.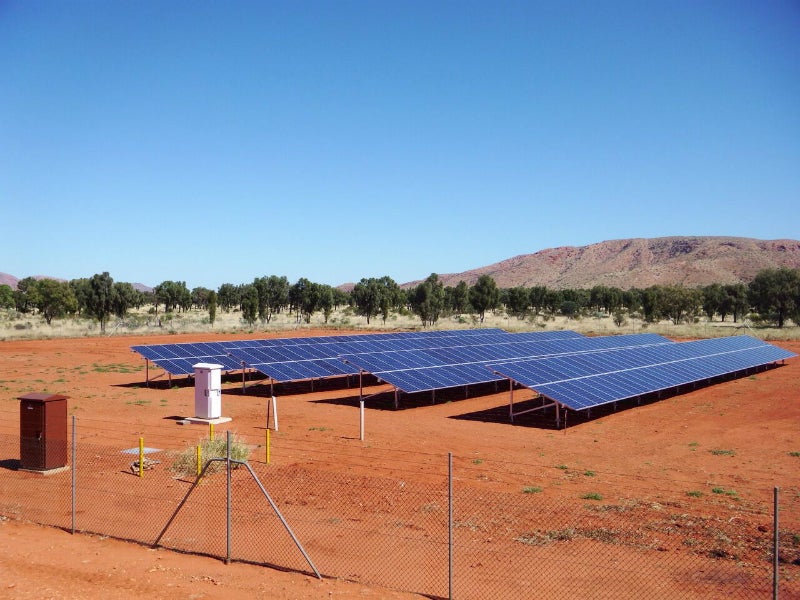 This is the Kaltukatjara Solar Farm in the Northern Territory (NT). Yingli modules are providing power for more than 25 indigenous communities in the Northern Territory. The project was co-funded by Australian Renewable Energy Agency (ARENA) and the NT Government.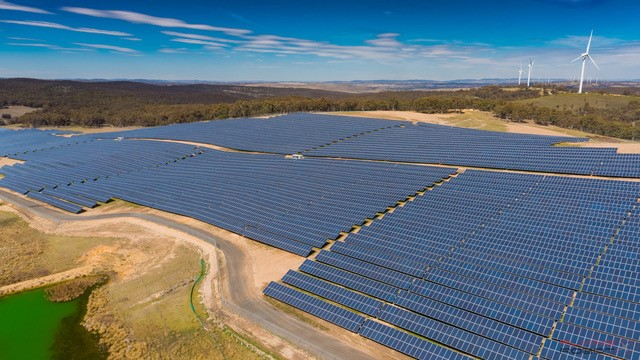 The Gullen Range solar farm in New South Wales, Australia, incorporates 42,000 YGE solar modules. It was the first solar project to be co-located with a wind farm.
Solar PV modules for residential, commercial and utility applications
Yingli offers PV modules for residential, commercial and utility sectors both on and off-the-grid.
In the residential and commercial markets, Yingli provides standard polycrystalline PV modules with premium monocrystalline bifacial and the innovative new shingle range.
Bifacial PV modules produce renewable energy from both the front and the back of the solar panel, enhancing generation yield.
The shingle is powered by cells cut into fifths, resulting in a higher power density combined with a lower operating temperature when exposed to the harsh environment.
Utility-scale solar PV and wind generation
Solar PV is increasingly becoming the technology of choice for large-scale solar projects.
Yingli offers a range of polycrystalline, bifacial and mono passivated emitter and rear cell (PERC) large-format solar PV modules for tracking and fixed-tilt mounting systems for the utility market.
Yingli continues to advance its research and development through new technology such as TopCon that sets new standards for PV cell technology. The cell technology delivers both an increase in efficiency and reduction in cost.
Yingli supplied the Gullen Solar Farm with 13.3MW of utility-grade 1,500V 72-cell modules. The facility was Australia's first co-located wind and solar PV Farm.
The project was partly funded through the Federal Government via an Australian Renewable Energy Agency (ARENA) grant of A$9.9m.
Yingli's solar PV manufacturing experience
Yingli Group's state-of-the-art production facilities manufacture ingots, wafers, cells and solar PV modules. The manufacturing process starts with kiln-heating the refined silicon to form ingots that are later processed into wafers.
The wafers are doped with busbars, added to form PV cells. These PV cells are the building blocks of solar PV modules.
Consistent quality manufacturing for solar power applications
With our experience, we have regimented our quality control processes with routine on-site testing.
Yingli's test laboratory is an approved China National Accreditation Service's (CNAS) type qualification provider and has also been awarded a non-witness testing certification from (Underwriters Laboratories) UL.
Our manufacturing operations are regularly audited and certified to meet International Organization for Standardization (ISO) 9001, ISO 14001 and British Standard (BS) for Occupational Health and Safety Assessment Series (OHSAS) 18001 requirements for the design, manufacture and sale of crystalline silicon solar PV modules, solar cells, wafers and ingots.
Our production process follows the highest global manufacturing standards, maintaining consistent product quality.
Affordable renewable power for communities and businesses
Yingli delivers cost-effective renewable product solutions that are affordable to people and communities across the world.
For over 20 years, Yingli has been committed to driving innovation and production efficiency, as well as reducing the costs. Our goal is to support the world's transition to renewable energy through reliable solar PV module technology supply.
Yingli's solar power industry leadership
Yingli was the first Chinese company to produce large-scale polysilicon ingots and apply automatic infrared soldering to its production line. Yingli was also the first Chinese firm to commercially produce n-type PV modules.
PV cells with n-type technology generate higher energy levels on hot days and under low or diffused light conditions compared to traditional p-type PV cells. This cell behaviour makes them ideal for the Australian environment.
Yingli was also the first renewable company and the first Chinese firm to sponsor the FIFA World Cup, drawing global attention to energy and environmental sustainability.
Local office support
In 2012, Yingli established an office in Sydney, Australia. Now, it provides a complete supply and local warranty service to it's Australian, New Zealand and Pacific customers.
Yingli manages a range of different teams, including logistics, accounting, technical, general management and sales.
We believe our local commitment enables customers to rely on our brand and trust that their investment in Yingli's solar products and solutions is supported for the long term.
About the company
Our corporate headquarters is located in Baoding, China. Our Yingli Group-owned Australian office is headquartered in Sydney's central business district (CBD).