Lightning Protection EPC (LPEPC) specialises in lightning protection services for power companies throughout South East Asia, Oceania, Australia, and New Zealand.
The company's solutions help mitigate dangerous levels of lightning in the power technologies industry. This sector relies on the protection of important assets and safe energy production.
Lightning protection solutions for energy production applications
Specialist lighting protection equipment effectively reduces the risk of infrastructure damage, fires and explosions.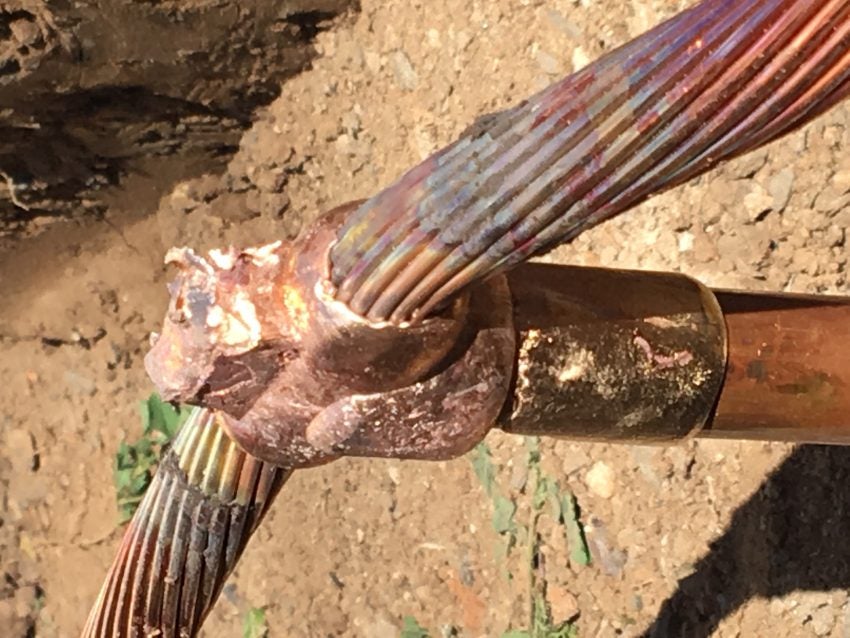 LPEPC offers turnkey solutions, including on-site lightning surveys and audits, design and engineering, as well as procurement, management and equipment installation.
The company has more than 25 years of hazardous area industry expertise and assists various governmental, industrial and codes of practice committees. Managing director Cem Novella is the current chairman for the Centre of Static Electricity and Lightning Protection (CSELP).
On-site surveys and audits for precise lightning protection design
LPEPC conducts on-site surveys and audits to help clients better understand lightning risk and the application of appropriate solutions and controls.
Lightning risk assessments establish precise request for quotations (RfQs) and gather essential information to form the foundation of design solutions.
Surveys and audits are carried out at solar / windfarm sites in accordance with specific codes of practice and regional earthing and bonding guidelines.
Lightning protection testing and simulation services
During LPEPC surveys and audits, current lightning protection systems and the impacts of lightning on production are tested.
The company is able to test on-site or at its facility to provide clients the ability to recognise the cause of lightning-related issues. Tests include soil resistance, soil sampling and geology, electrode, earth network, and CR10 Earth.
LPEPC provides clients with lightning strike data in accordance with global positioning system (GPS) coordinates to assist in the client's understanding of risk.
Earth network tests on a solar or wind farm site are essential in the ongoing maintenance of effective control measures.
For example, while it is difficult to measure lightning in the field, it is accepted that a direct three million volt strike can produce a current exceeding 10,000A. The subsequent energy is released as heat and can melt steel. When you consider the type of damage to solar and wind farm infrastructure and subsequent downtime, you can begin to understand why lightning in the power sector presents a significantly high level of risk.
Customised design and engineering solutions for the energy sector
LPEPC's in-house team designs and customises lightning protection systems.
The company manufactures bespoke parts to ensure that equipment is installed correctly. Components are also compliant with industry standards and manufacturer requirements.
Some power generation applications or processes occur in some of the most isolated areas of the world. In parts of Australia, surface temperatures on many wind and solar farm sites can reach 80°C, while cyclonic winds can reach 200km/h. Having the ability to customise parts and fixtures ensures the installed system can withstand these adverse conditions.
LPEPC's turnkey services include:
Feasibility and conceptual reports
Front-end engineering design (FEED)
Hazardous area assessments
LPEPC handles various operational models and, if required, procures lightning protection equipment for the client to install and commission. The firm also oversees the local contractor or workforce to ensure compliance and design requirements are met.
The company develops a wide range of construction documentation and records, which includes material certificates and traceability, fabrication records, weld maps, and qualification documents. Inspection / test paperwork and as-built documentation are also provided.
Additional capabilities include sub-contract preparation and market pricing studies, technical and commercial tender reviews, as well as organisation of vendor and material procurement.
LPEPC also provides:
Contract management, cost tracking and forecasting
Project and site management
Multi-discipline construction administration and delivery
Plans, procedures, work packs, JHAs / safe work method statements
Spare components and inventory mapping
Final commissioning records
Documentation and maintenance charting