PCME is a worldwide organisation dedicated to the innovation, design, development, manufacture and supply of continuous particulate emission monitors for industrial processes.
Ratiometric opacity systems
To overcome the reliability, maintenance and cost of ownership issues associated with traditional opacity systems on electrofilters, PCME recommends the use of TÜV and MCERTS-approved DynamicOpacity™ ratiometric opacity systems. These advanced instruments provide a more sensitive response than traditional opacity instruments and are less affected by particulate build-up on their optics. Ratiometric opacity systems can operate even when their lenses are 90% obscured.
The compact design of both transmitter and receiver heads ensures easy installation. Unlike more traditional systems, which require precise alignment (often using a laser), PCME's DynamicOpacity ratiometric opacity instruments offer a unique built-in audible alignment aid called Sure-Sound (which is patent pending), ensuring quick and easy alignment of the sensor heads.
DynamicOpacity ratiometric opacity units are unaffected by changes in particulate colour, making them most suitable for plants employing fuels from different sources (which can result in differing particulate tints).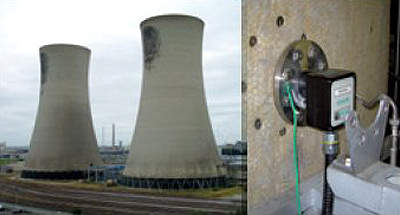 MCERTS / TÜV-approved dynamic opacity instruments monitoring the output from a boiler plant electro filter.
Our dynamic opacity sensors are quick and easy to install.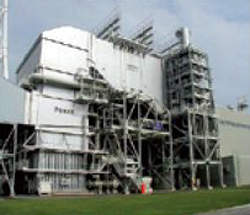 We provide particulate-emission monitoring systems for flue-gas desulphurisation plants.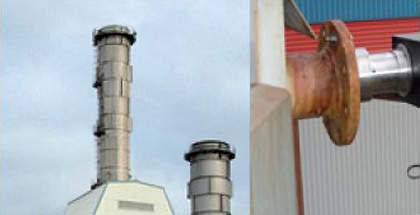 ProScatter™ forward scatter instruments are recommended for gas-fired power plants.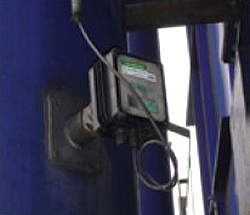 The interspace between primary and secondary HEPPA filters, monitored by electrification sensors.
Probe electrification sensors for cyclones or bag filters
Cyclones or bag filters used to collect finished ground coal from coal mills may be monitored to assess efficiency by employing ElectroDynamic™ probe electrification sensors. These probe-based systems are available in approved versions for use in hazardous areas (ATEX dust zones 20, 21 and 22).
In addition to their environmental duties, these units are often used in conjunction with PCME's Predict software package and Ethernet connectivity to identify bag-row failure before major environmental excursions occur.
Used in conjunction with low-level emission-warning alarms, they allow the remote inspection of filter elements before dust emission levels breach regulatory limits, thereby allowing scheduled maintenance and eliminating plant downtime associated with unplanned plant stoppages.
Probe electrification sensors for gas turbines
To ensure the performance, longevity and minimum maintenance of modern gas turbines, fabric filters are often used in conjunction with high-efficiency HEPA filters to provide high-quality air. This prevents environmental particulates from fouling, eroding or corroding the turbine.
The inter-space between these filters can be monitored by ElectroDynamic™ probe electrification sensors to identify leakage in the primary filter and allow preventative maintenance measures to be undertaken before the secondary HEPA filter is blocked or damaged. Properly conditioned inlet air is critical to keep gas turbines operating at peak performance.
Particulate-emission monitoring systems for flue-gas desulphurisation plants
The choice of technology to monitor the particulate emissions from flue gas desulphurisation plants is dependant on stack conditions. For dry applications on heated extractive lines, either ElectroDynamic probe electrification or pro-scatter techniques may be used. In damp applications where water vapour is present, a patented fully insulated sensor may be successfully employed.
Forward scatter instruments
Under normal operation, the particulate emissions from gas-fired power stations are extremely low but can rise significantly when running on fuel oils at start-up or under abnormal conditions. To meet the measurement requirements laid out in international standards such as the European large combustion plant directive (LCPD) and US EPA PS11, ProScatter™ forward scatter instruments are recommended.
These systems require only a simple, single-point mounting, making installation both easy and economical. Incorporating a patented optical cell which provides a large representative sampling area, PCME's ProScatter forward scatter instruments feature a unique and automated contamination check. This eliminates the need for critical moving parts within the instrument, which are a common source of failure in other similar instruments.
ProScatter forward scatter devices will measure dust loadings as low as 0.1mg/m³ and automatically log instrument self-checks (zero and span) to allow automatic calculation of statistical averages required by QAL3 (EN-13284-2).