Peerless is a global leader in the design, manufacture and installation of emission abatement systems.
The cornerstone of the Peerless environmental solutions business is its Selective Catalytic Reduction (SCR) systems, which are capable of more than 95% reduction of nitrogen oxide (NOx) from combustion sources.
More than 100,000MW of electric utility generating plants across the globe have Peerless SCR systems operating and reducing pollution. With over 800 systems in service, Peerless has earned an international reputation for unparalleled quality and customer service.
Peerless SCR systems have been supplied across many applications including gas turbines, HRSGs, packaged boilers, IC engines, fired heaters, reformers, incinerators and other process applications.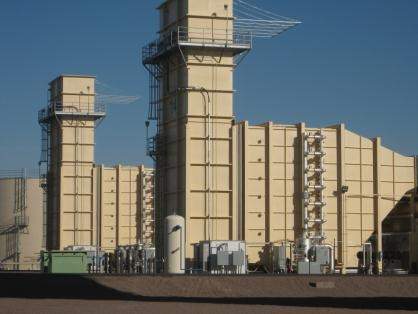 Peerless Selective Catalytic Reduction (SCR) systems are applied to combustion sources and are used to convert oxides of nitrogen (NOx) emissions into harmless nitrogen and water.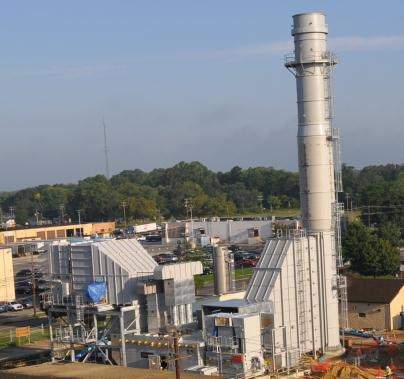 SCR system behind dual fuel simple-cycle combustion turbine for NOx and CO/VOC reduction.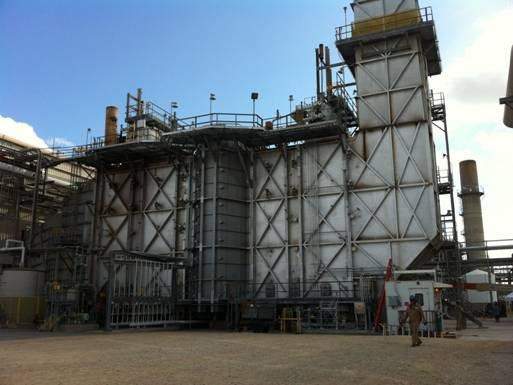 SCR system retrofit to cogeneration HRSG; Peerless undertook system design, performance analysis, engineering, fabrication, and project management.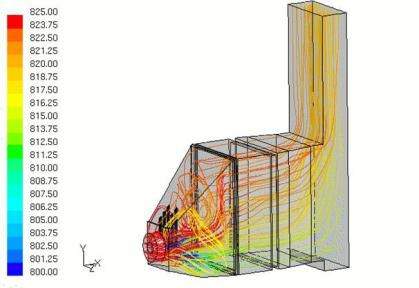 Peerless has over 20 years of experience in the use of computational fluid dynamics (CFD) simulations.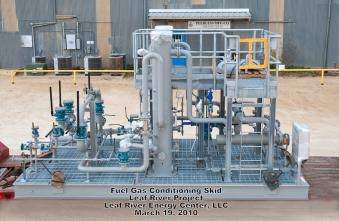 Peerless combines the best of separation and other gas conditioning equipment to provide the most efficient and economical gas conditioning solutions.
Selective Catalytic Reduction (SCR) systems
Selective Catalytic Reduction (SCR or DeNOx as it is also known) is applied to industrial process exhausts and used to convert nitrogen oxide (NOx) emissions into harmless nitrogen and water. This is achieved by optimally distributing ammonia over a catalyst bed. SCR is internationally recognized as the superior technology to reduce NOx emissions.
Complete emission abatement systems
Peerless specializes in the design, engineering and supply of complete emission abatement systems, which include:
SCR catalyst
CO catalyst
Reagent storage and handling equipment
Reagent control, vaporization and optimized distribution
Integration control, including continuous emission monitoring system (CEMS)
Ducting, catalyst housing, transitions, silencer and stacks
Tempering air equipment for exhaust cooling
Computational fluid dynamics (CFD) simulation
Installation (if required or requested)
The reduction of CO, particulate and sulfur compounds can also be incorporated in Peerless complete emission abatement systems.
New and retrofit emissions abatement solutions
There are key design factors which must be taken into consideration when designing and supplying a successful emission abatement system.
An emissions reduction project is frequently executed in conjunction with other plant capital and process improvements. Peerless has significant experience in large project management, including detail design engineering, procurement, fabrication and commissioning.
All of our new and retrofit solutions are designed to minimize downtime and maximize return through large factory-completed modular components that reduce construction time and expensive field erection costs.
The Peerless engineering staff can provide the best all-around pollution control system for your plant.
Fuel gas conditioning skids
Since 1933, Peerless has been one of the foremost designers and developers of scrubbers, separators, and filters for gas separation. Integrating separation and other gas conditioning components is one of our specialties.
Peerless has manufactured hundreds of custom fuel gas conditioning systems supplying clean, regulated gas for gas turbines and boilers throughout the world. Let our experienced staff of dedicated process and design engineers show you the Peerless advantage for your fuel gas system.
Separation / filtration systems
Peerless filters and separators provide economical, effective, highly efficient removal of large and small solid and liquid particles from gas streams. This helps protect valuable mechanical equipment and optimize the efficiency of processes.
Hairpin heat exchangers
Our Bos-Hatten and ALCO hairpin heat exchangers provide a wide range of options for even the most demanding heat transfer problems. Each product can be designed to address thermal exchange conditions for a wide range of process applications and fluid properties. Re-boilers, fuel gas heaters, rotor air coolers, and many other custom designs are available.
Industrial silencers
Our Burgess Manning industrial silencer stock program includes standard designs for engine silencers, blower silencers, and compressor silencer applications as well as industrial separators / silencers for vacuum pump applications. We also offer custom silencer designs that can be tailored to meet the specific requirements of your application.