Wahlco is a leading environmental equipment and services company with over 35 years' experience in supplying innovative air-pollution control solutions to utility and industrial concerns worldwide. Our systems and services include ammonia delivery, patented urea-to-ammonia conversion (U2A®), NOx reduction and flue-gas conditioning systems, as well as heaters, thermocouples and custom skid-based industrial equipment.
Ammonia handling and injection equipment
Wahlco completely understands the requirements of ammonia handling and injection equipment for SCR applications. We supply virtually all commonly used types of ammonia unloading, storage, vaporization, control and injection systems that are designed to integrate into an overall SCR system.
Electric and steam-heated vaporizer configurations provide versatility in size and application.
Urea-to-ammonia conversion systems
Wahlco's urea-to-ammonia conversion system (U2A) is a patented process that converts urea to ammonia on-site. This provides enhanced safety by eliminating the transportation, transfer and storage of significant volumes of toxic anhydrous or aqueous ammonia.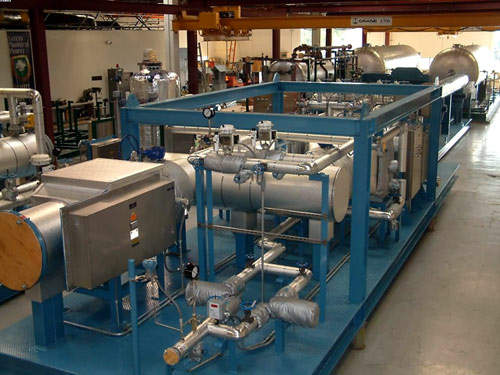 Wahlco's 68,000ft² manufacturing facility.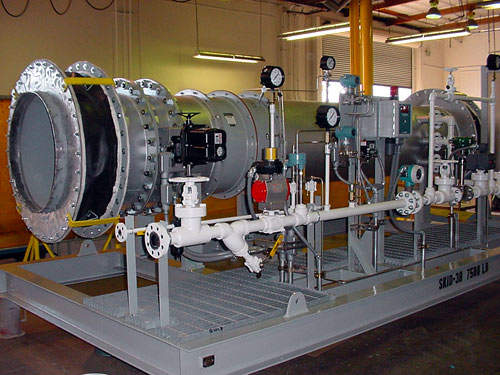 Large skid-based ammonia flow control unit (AFCU) for metering and dilution of ammonia for use in a hot flue gas side stream.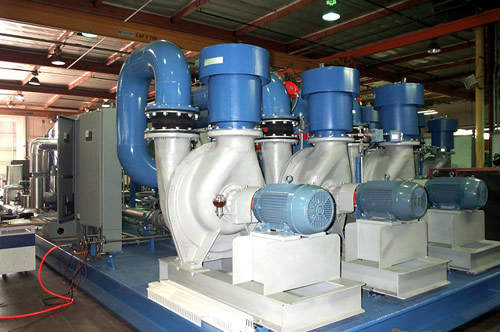 Large AFCU for metering and dilution of ammonia into electrically-heated blowers.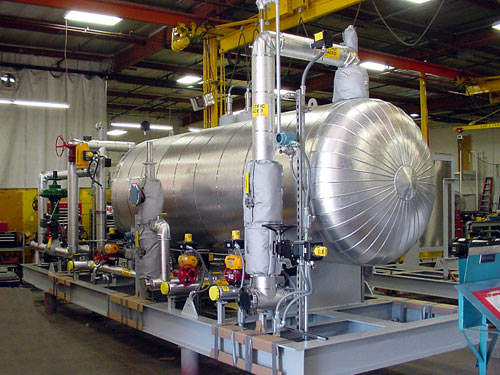 U2A® steam-heated urea to ammonia hydrolyser skid for SCR NOx reduction.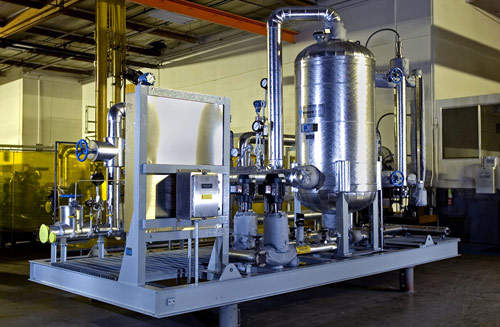 U2A electrically heated urea to ammonia hydrolyser for up to 200lb/hr ammonia product delivery.
Other U2A advantages include the fact it is a reliable source of ammonia that can handle wide variations in loads, it requires no catalyst within the reactor (meaning no disposal issues) and it has a streamlined permit process.
Non-catalytic NOx reduction systems
Wahlco's selective non-catalytic reduction (SNCR) systems are an economical and effective solution for reducing NOx emissions. A field-proven modular design gives Wahlco substantial competitive advantages: phased implementation, easy expansion, minimal structural modifications (components fit into existing configurations), and installation during normal scheduled outages (no costly, extended downtimes).
The Wahlco SNCR system uses both SNCR and selective catalytic reduction (SCR) technologies. Two separate SCR systems are employed: one using an in-duct stationary catalyst and one using a patented air-heater catalyst system.
Flue gas conditioning (FGC) systems
Backed by many years of application experience (since 1972), Wahlco's FGC systems allow coal-fired boilers to burn a wider variety of coals (including lower-cost high ash and low-sulfur coals) without scrubbers and without affecting the performance of the fly ash particulate collectors.
Additional advantages of Wahlco FGC systems include quick startup; precision metering and delivery of molten sulfur; reduced structural heat stress of heater box internals; a flexible control system; and a high SO3-conversion efficiency.
Long-life premium duct heaters
Wahlco's long-life premium duct heaters are used in high temperature applications to heat process air and gases up to 1,200°F/650°C for forced-air applications, including drying, curing, heat treating, re-heating, dehumidification and annealing.
Electric tubular immersion and pipe heaters
Wahlco's custom-designed electric tubular immersion and pipe heaters are used for heating liquids, oils or gases (including corrosive solutions in tanks, pipes or pressurized vessels).
Thermocouples and thermocouple assemblies
Wahlco specializes in the manufacture of custom and miniaturized thermocouples and thermocouple assemblies that are typically used in harsh, high-vibration, high-pressure, high-temperature applications.
Wahlco thermocouples are widely used in gas turbine applications and critical industrial applications utilizing air, water, oil, and corrosive and non-corrosive liquids.
Turnkey and after-market services for environmental equipment
With an in-house staff of professional engineers, designers, and project managers, a 68,000ft² facility, and a full service fabrication shop employing experienced welders, electricians, machinists, pipe fitters, bricklayers, insulators, tubers and painters, Wahlco has the knowledge, experience and capability to meet your needs.
Wahlco provides field service support for startup and commissioning of its equipment and ongoing maintenance contracts available as an alternative to internal staffing. All field-service personnel are experienced technicians.
Approved spare parts are available directly from Wahlco's after-market services department, ensuring compliance and maximum system life. Our after-market department specializes in upgrading older systems for improved operation (from design to installation).