New Componit is an Italian company with 25 years' experience in high-temperature solutions. We design, produce and install expansion joints, insulating blankets and safety shields.
We use solutions based on fabric, coated fabric, rubber, plastic and elastomers.
Expansion joints and insulation pillows are key components in power production and industrial processes. Each solution is customised around customer's needs, developed with the support of the best suppliers, the latest technology and highest quality materials.
New Componit mainly serves the energy market. We provide solutions for: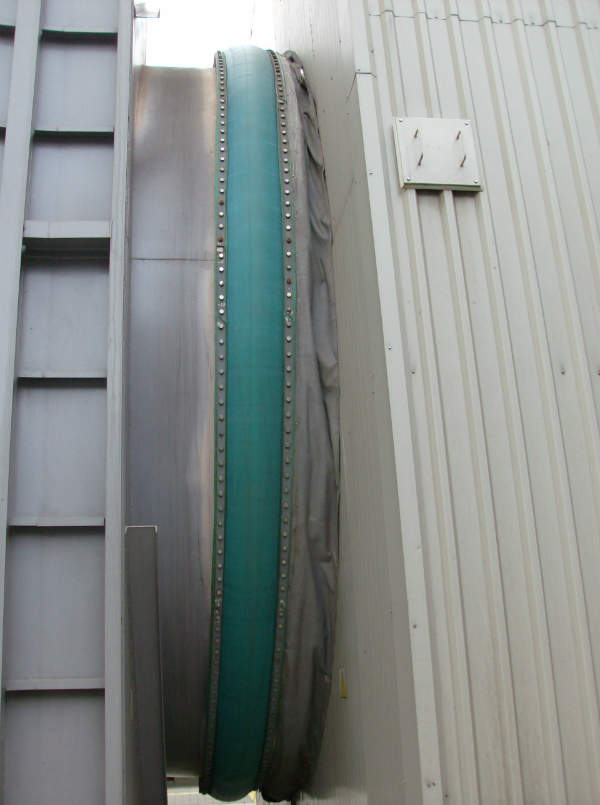 Gas turbine outlet expansion joint - Piacenza Plant.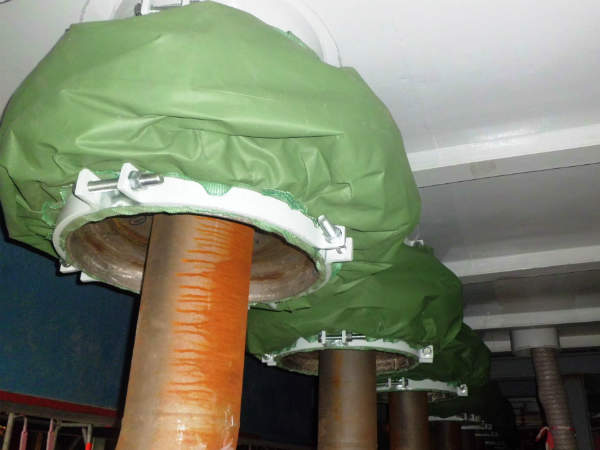 Pipe penetration expansion joint - Knapsack II Plant.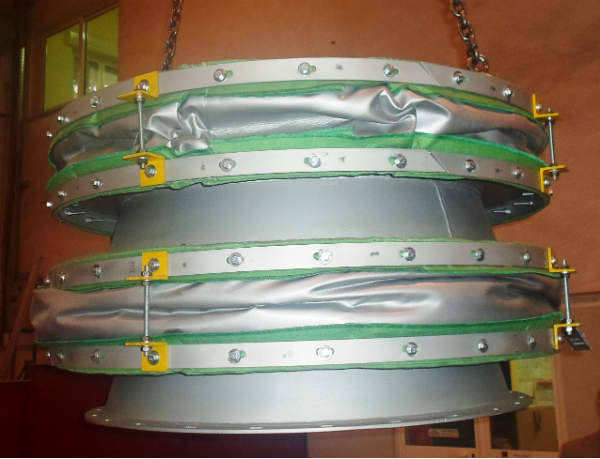 Primary air ventilation - Sleaford Renewable Energy Plant.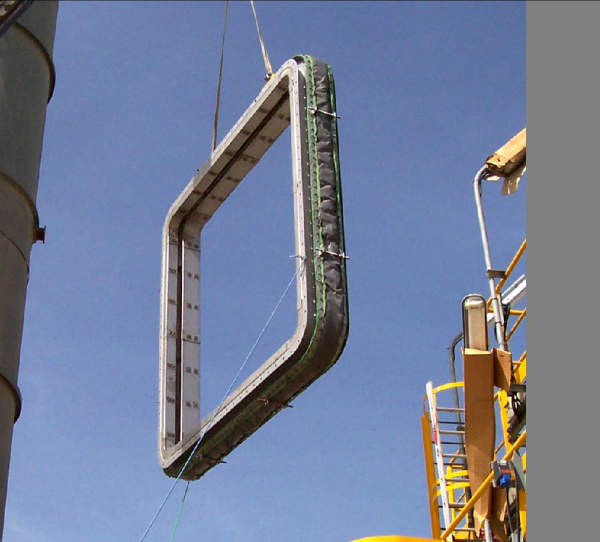 Turbogas expansion joint - Ras Laffan Plant.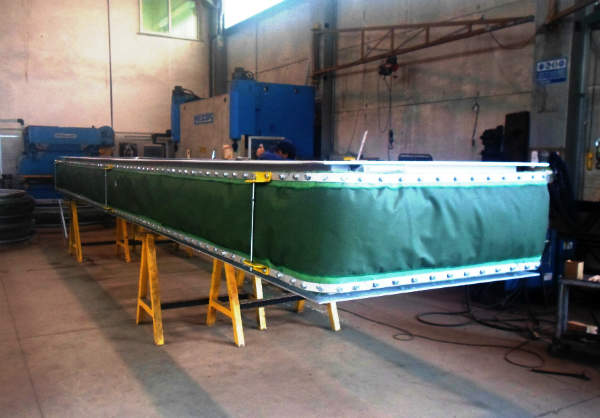 Flue gas economiser - Sleaford Renewable Energy Plant.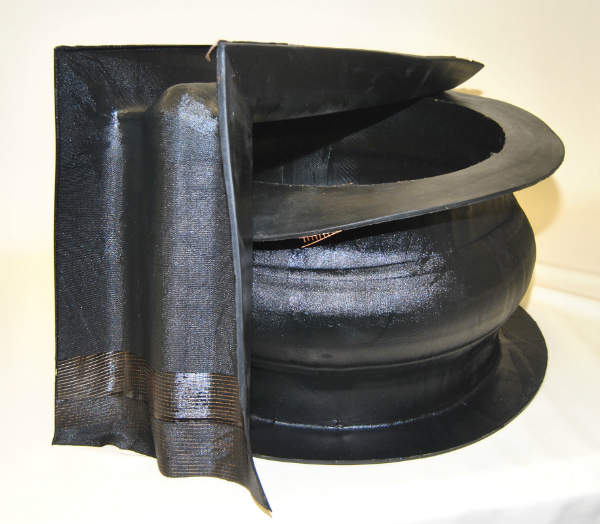 Edpm expansion joint - GE Oil & Gas.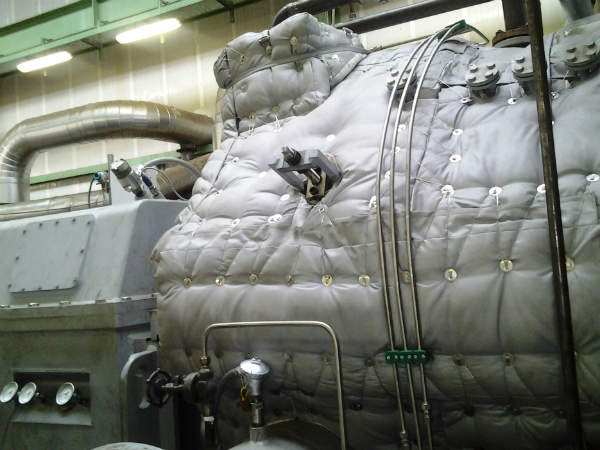 Steam turbine insulation – Tuscany Geothermal Plant.
Marine engine insulation.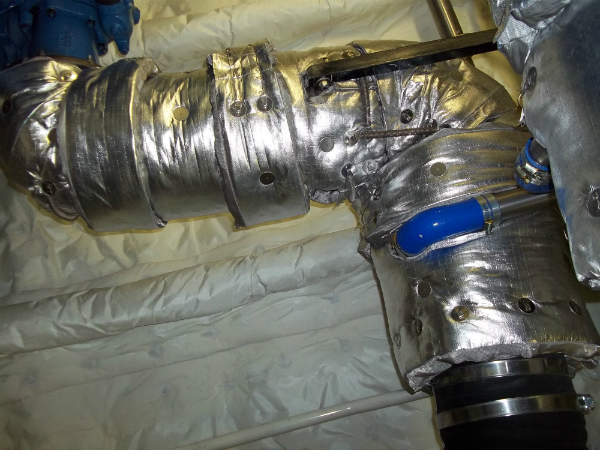 Thermal pipe insulation.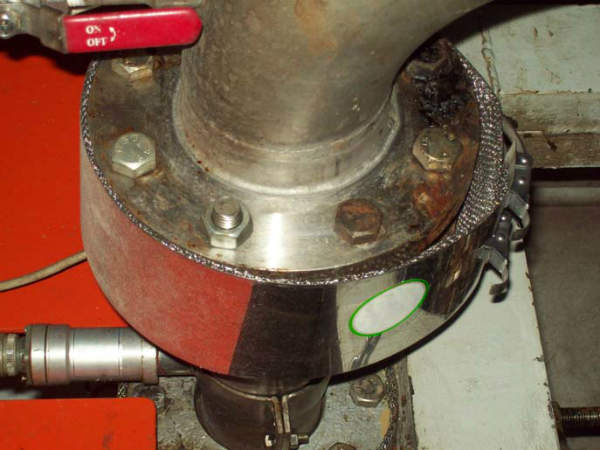 Stainless steel safety shield.
Power plants
Gas and steam turbine systems
Heaters
Exhaust ducts
Waste to energy incineration furnaces
Chemical and petrochemical plans
Food production
Steel, cement, ceramic and glass production
Ship and cruise vessels
Biomasses plant and genset
Pulp and paper production
Bulk material handling
Fabric expansion joints
We offer a wide variety of solutions with the following application families:
CHEMFLEX: Minimum propagation of vibrations in temperatures up to 280°C. Used in ventilation ducts and blowers
VIBRAFLEX: Maximum resistance to chemical aggressive agents in temperatures up to 280°C. Used in chimney boiler connections
ENERFLEX: Maximum application versatility in temperatures up to 650°C. Used in air ducts
POWERFLEX: Maximum chemical resistance to combustion fume components in temperatures up to 650°C. Used in exhaust ducts
NAVIFLEX: Maximum noise reduction and maximum pressure tightness in temperatures up to 650°C. Used in ship gas turbines
PIPERFLEX: Maximum movement and heat reduction in temperatures up to 900°C. Used in HRSG
TURBOFLEX: Maximum resistance to pulsation and erosive agents connected to fumes turbulence and high speed. Temperatures up 1,000°C. Used in gas turbine exhaust ducts
PETROFLEX : Maximum resistance to high temperatures up to 1,400°C. Used in incineration furnaces and catalytic cracking
Rubber joints
We produce rubber joints used for air inlets, fans, ventilation, DeNox, DeSox and noise and vibration reduction. Our products work within temperatures up to 250°C. We fabricate these rubber joints using:
EPDM
Hypalon
Neoprene
Viton
Thermoproof insulation blankets
We provide a range of solutions dedicated to industrial heat insulation and soundproofing. Our flexible blankets are easy to remove and re-install, as requested by frequent maintenance job in power plants. We collect body measurements on-site, then design, produce and install using our specialist support.
We provide solutions for the following applications:
Gas and steam turbines
Exhaust diffusers
Duct and pipes
Valves and compressors
Diesel engines
Exhaust systems
Power plants
Industrial plants
Safety shields
Safety in the industrial workplace is a top priority and a worldwide issue. We developed the Chemshield family of products to protect people and equipment from dangerous liquid and pressure sprayouts.
Chemshield are flexible jackets, adjusted around valves and flange connections, stopping the leakage and deviating it to the ground. We are RINA certified.
Material used include:
Glass, polyester, nomex, kevlar fabric
PTFE coated fabric
Silicone or viton coated fabric
Stainless steel
PVC and PPL
Service activities
We provide on-site services all around the world. Every product's performance and lifespan depends on state-of-the-art installation and maintenance.
New Componit has a professional team, capable of executing the following on-site activities:
Installation and maintenance
Supervision activities
Monitoring and analysis