FAIST Air Intake Systems specialises in designing and manufacturing air intake systems. Our systems are part of our large range of noise control products and services, which also includes acoustic enclosures, rectangular and circular silencers, acoustic screens, acoustic louvers, acoustic doors and integrated systems.
Part of the FAIST group, privately owned for more than 100 years now, we have become an experienced supplier of air intake systems for power plants as well as for many other industries.
Air intake systems
FAIST has developed a standard module design for air intake systems which enables the efficient construction of filter arrangements, regardless of turbine manufacturer or size.
This design flexibility is possible for multistage (static) filters with compact pre-filter, fine- and HEPA filter or self-cleaning pulse filter systems. Whether the installations are offshore, onshore, coastal area, tropical area, desert area, etc., maximum standardised project solutions are obtained.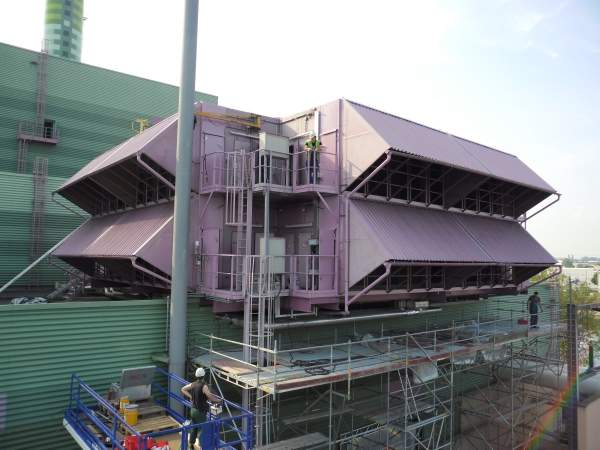 Refurbishment of complete air intake system by FAIST Air Intake Systems (Kraftwerke Mainz, Germany).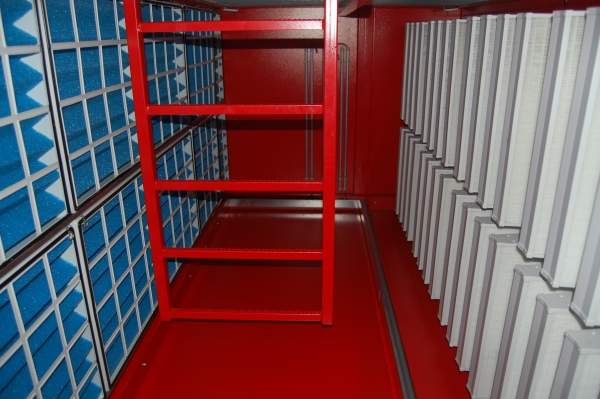 View into filter house for gas turbine generator set GPB80 (Kawasaki Gas Turbine Europe, Sedamyl, Italy).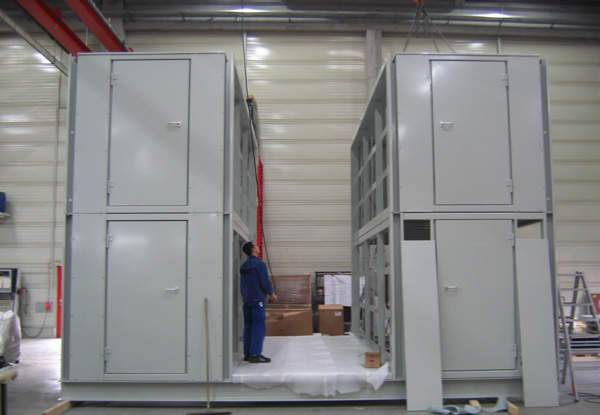 Filter module fabrication at FAIST workshop.
Cost optimisation through standardisation
Special baffle design to significantly reduce pressure drop with improved noise reduction
Higher gas turbine output and higher unit profits by lower pressure drop
Cooled intake air for perfect turbine performance at higher temperatures
Optimisation of the air intake silencer
Due to a patented concept of the FAIST silencer design, a significant reduction of the air intake silencer-pressure loss can be achieved. The use of such a silencer design will increase the gas turbine performance and power output. In addition, this design concept reduces the investment costs of air intake ducts and silencer sections.
Additional applications for air intake systems
FAIST air intake systems can be equipped and delivered with all kinds of additional applications. Examples of such applications are:
Anti-icing systems with hot air from the GT-compressor
Anti-icing systems with heat exchangers (water / glycol)
Wet compression systems to improve performance of gas turbines
Evaporative cooler systems to improve performance of gas turbines
Worldwide network for air intake systems
FAIST has an international distributor network to ensure the worldwide availability of air intake systems. This network also enables global sourcing for competitive prices.
FAIST's globally active customers include Alstom, Siemens, MAN and Kawasaki.
ISO-certified manufacturer of air intake systems
FAIST is ISO 9001:2000 and ISO 14001 certified. Our paint system is in compliance with corrosivity category C5-I/M – high according to ISO 12 944-2 Table 1, achieving a durability period of more than 15 years. The company-owned powder coating plant works without producing any waste.