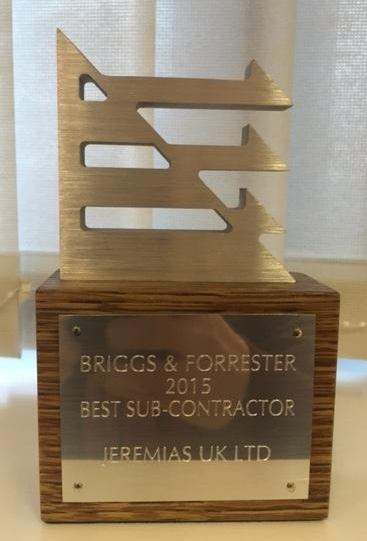 JEREMIAS UK LTD are pleased to announce that at the Briggs & Forrester Supply Chain Event the company was awarded their prestigious 'Best Subcontractor Award'.
The award is made in recognition of achieving the highest score possible, based on attendance, RAMS. workmanship, quality, conduct, approachability and professionalism
The family owned company Jeremias established in the 70s is specialised in the production of...