Pentair Goyen and Pentair Mecair are global leaders in the air purification and dust collection industries.
We develop and produce parts with the highest quality and safety standards, ranging from pulse jet valves, pilot enclosures, controllers, nozzles, emission monitors to certified and custom-engineered header tank solutions.
Dust collector cleaning system modelling and sizing software
All existing and future system designs can be evaluated with our proprietary GOCO diagnostic modelling programme to ensure optimum performance and longer lifespan. The advanced programme configures solutions for improving cleaning efficiency and reducing pulse rates for cleaning filters while minimising overall maintenance frequency. The engineering service will help industrial companies to significantly increase baghouse efficiencies while reducing OPEX.
Extensive line of header tank systems
Pentair Goyen and Pentair Mecair designs and engineers optimal products with extensive certification approvals and proven experience, including but not limited to CE, EX, CRN, ASME, EAC, UL, cUL, CSA and ISO 9001.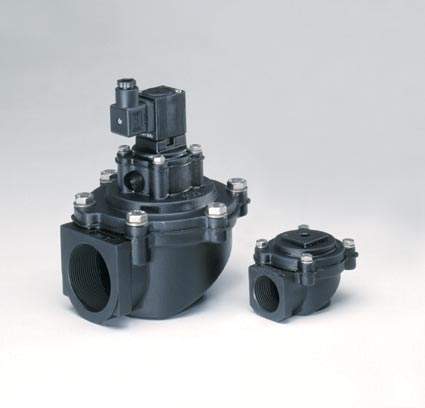 Product supervising is carried out on daily basis for granting higher quality standard.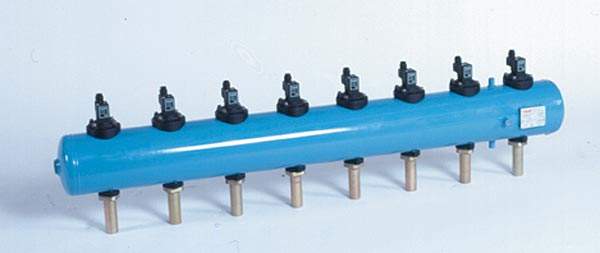 Mecair offers the largest range of diaphragm valves in the world.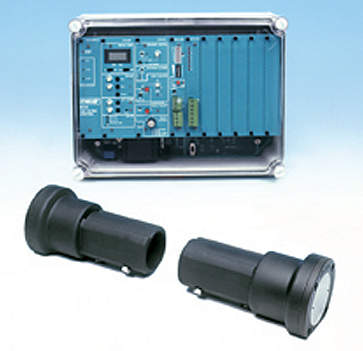 Mecair manufactures a complete range of cleaning system controllers with many features, providing maximized efficiency for the operation of reverse pulse dust collectors.
The explosion proof CXD pilot valve is mounted in multi-valve enclosures.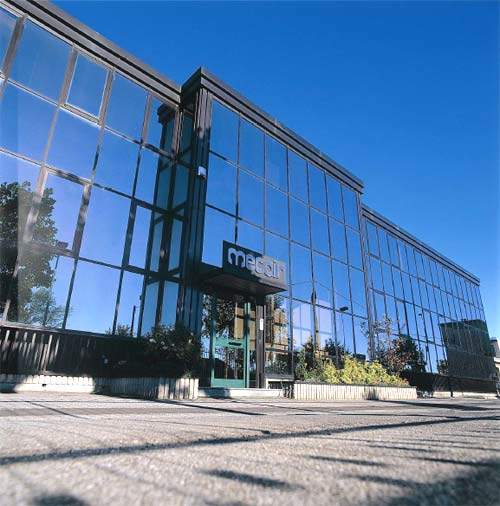 Mecair is a market leader in the manufacture of diaphragm valves and electronic controls for dust collector filters (pulse jet filters).
Pulse-jet valves
Our range includes:
Pentair Goyen DD Series and Pentair Mecair 300 Series Diaphragm Valves with dresser nut connection ports
Pentair Goyen FS series Diaphragm Valves for reverse pulse jet systems with flat inlet mounting flange and slide pipe seal outlet
Pentair Goyen MM/MR Series, Full-Immersion Manifold Mount Valves, delivering powerful air pulse results
Pentair Goyen T Series and Pentair Mecair 200 Series Diaphragm Valves with threaded ports
Pilot valves and enclosures
Our product range includes:
Pentair Goyen and Mecair Hazardous System Enclosures, containing ATEX/IECEx, CSA/UL and IP65 ratings
Pentair Goyen and Mecair Non-Hazardous Enclosures for coverage within a wide range of operating conditions. The enclosures are IP65-rated and available with an anti-condensation heater option
Pentair Mecair Explosion-Proof, Hazardous PEX/PXA Pilot, containing II 2 G Ex IIC T4 and II 2 D Ex tD A21-certified
Pentair Goyen and Mecair Solenoid Pilot Valves with various options available, including ATEX Directive 94/9/CE, Zone 22
Industrial pneumatic valves
Pentair Goyen Direct-Lift Valves, Pilot-Operated Valves, Two-way Valves and Three-way Valves are a durable and dependable choice for controlling the flow of gases, fuels, light oils, water and air. They are machined from brass and available with electroless nickel plating.
Filter cleaning controllers
Our Pentair Goyen and Pentair Mecair Filter Cleaning Controller solutions focus solely on achieving enhanced system performance and throughput while simultaneously reducing operational expenditure associated with reverse pulse jet filter cleaning systems. We offer a full range of products designed in accordance with UL, CE, ATEX, FCC and RCM requirements.
Filter cleaning accessories
 Our range of accessories includes:
Pentair Goyen Blowtube Nozzles
Pentair Goyen Cartridge Cleaning Cones
Pentair Goyen and Mecair Bulkhead Connectors
Particulate emission monitors
Pentair Goyen and Mecair FFD, FFD and the PEM Particulate Emission Probes use a unique probe electrification technology designed to outperform conventional triboelectric system for emission monitoring and broken bag protection.
Pneumatic controllers
With over 60 years of design and manufacturing experience, Pentair Goyen and Pentair Mecair can provide an extensive range of pressures and temperatures, AC and DC solenoids, as well as silencers, connectors, adapters and more.
About Mecair
At Pentair, we believe the health of our world depends on reliable access to clean and safe water. Our smart, sustainable solutions help people move, improve and enjoy the water.
Since 1935, we have provided engineering expertise and partnerships to several of the world's leading dust collector manufacturers. Our diaphragm valves deliver powerful air pulse performance. Our valves are specifically designed for the most challenging applications that require superior filter cleaning performance, including all bag, cartridge, envelope, ceramic and sintered metal fibre filters.
The rugged design and construction of our valves result in improved reliability, leading to extensive use within high-performance systems around the world. Dust collector systems have many applications, including controlling the dispersion of noxious substances, improving indoor air quality in workplaces, preventing harmful emissions and capturing valuable product carryover.
Our advanced technology designs have been in operation for over 80 years, which has made our components the preferred choice for demanding industries and processes.
Pentair Goyen and Pentair Mecair are specialists in designing and developing packages that include header tanks, reverse pulse jet valves, pilot enclosures, electronic controls and emission monitors.