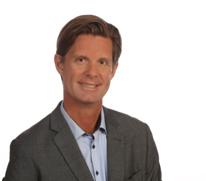 Scheuch is expanding its presence in Scandinavia by opening a branch in Kristianstad in the South East of Sweden
Markus Hermansson in technical sales has been building his energy industry team on-site since June 2014. Magnus is an experienced salesman, a family man who enjoys running and golf in his precious spare time.
Through the new branch in Sweden, Scheuch can build up and preserve long term relationships with its Scandinavian customer base. The Scandinavian countries are important growth markets for Scheuch, particularly in the energy industry, since the biomass market is particularly large and the number of boilermakers is particularly high.
Scheuch is taking part in several trade fairs and events this autumn in order to progress further into Scandinavia. In addition to this we are also working on several large projects and orders for electrostatic precipitators and ERCS systems (heat recovery plants).
For example, Scheuch is supplying a fabric filter for Europe's largest biomass power station in Stockholm. We will be using 11m filter bags there for the very first time in the energy industry division.
The supply of the fabric filter to Sweden began in September 2014.
---
ImageL Magnus Hermansson of Scheuch Energy Industry Technical Sales. Photo: courtesy of Scheuch.
With a complete programme for dedusting, heat recovery and pollutant reduction, we offer process-specific solutions of the highest caliber. This makes it possible to compare...