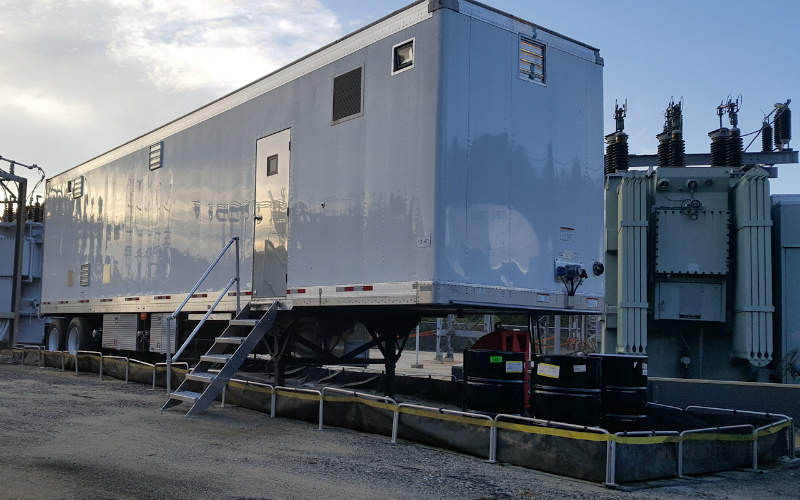 SESCO is a major supplier of a wide range of mobile transformer vacuum processing and dielectric fluid filling, filtration, conditioning, and regeneration equipment.
The company also provides tailor-made high-efficiency industrial lube oil vacuum dehydration solutions, as well as customised vacuum pumping skids and transformer vacuum dry-out equipment. SESCO offers 24/7 service and technical support through a dedicated field department, both on-site and remotely.
Power transformer and installation processing solutions
SESCO offers power transformer services and installation processing equipment.
Product lines include mobile and stationary insulating oil purifiers, synthetic natural ester dielectric fluid conditioners, insulating oil regenerators, and on-line transformer oil purification systems.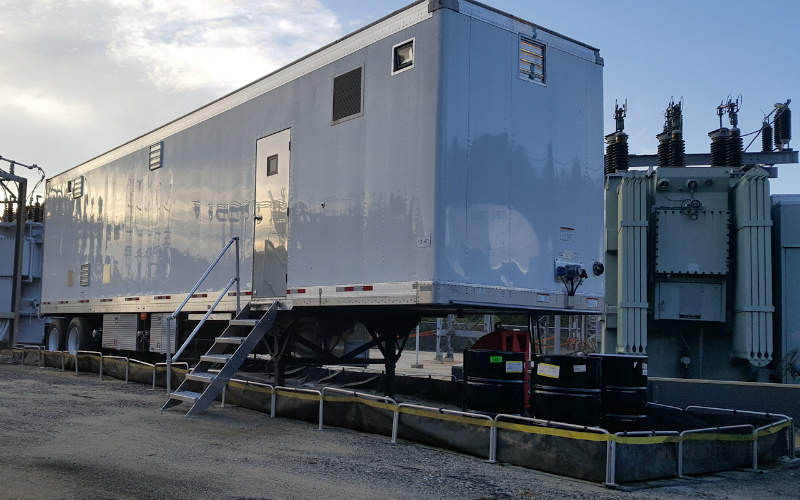 SESCO provides the SES320 2400gph insulating oil conditioning system for transformer vacuum processing and filling.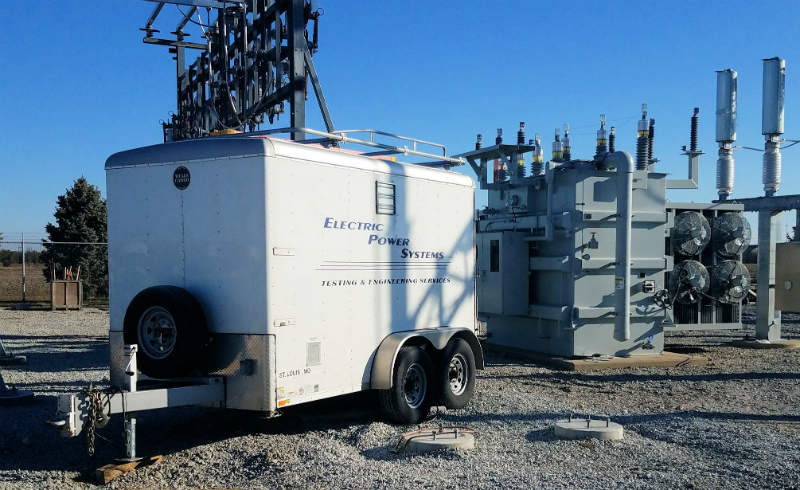 The company offers the SES320C 900gph insulating oil conditioning system for power transformer applications.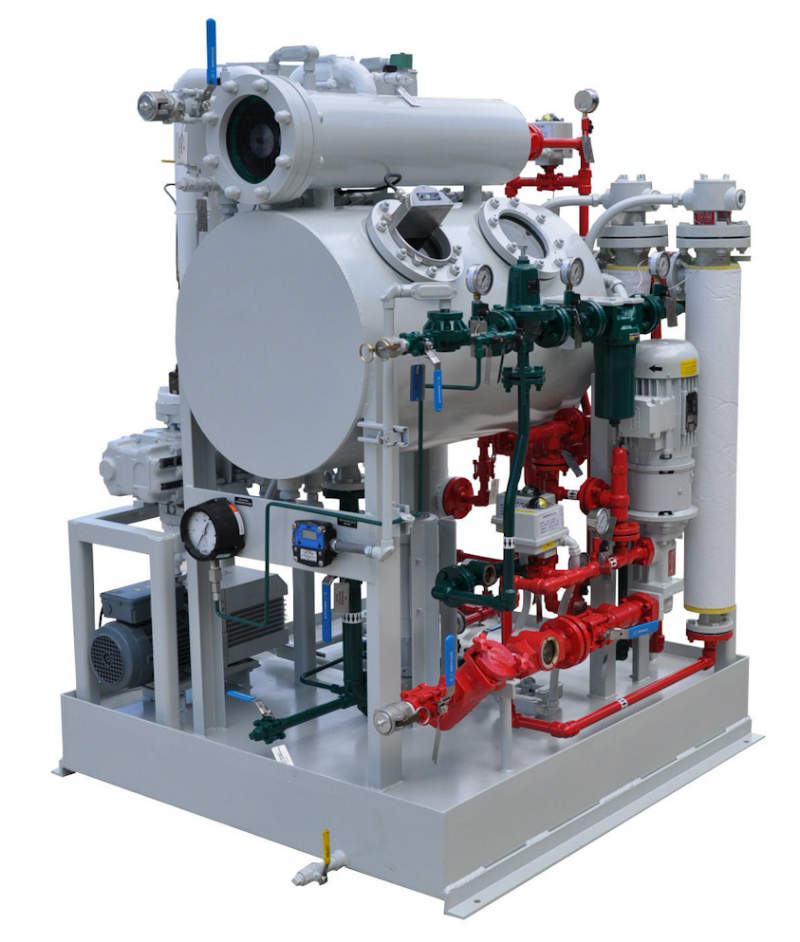 SES320B 65-gallon batch fluid conditioning system is configured for high-voltage underground cable oil servicing.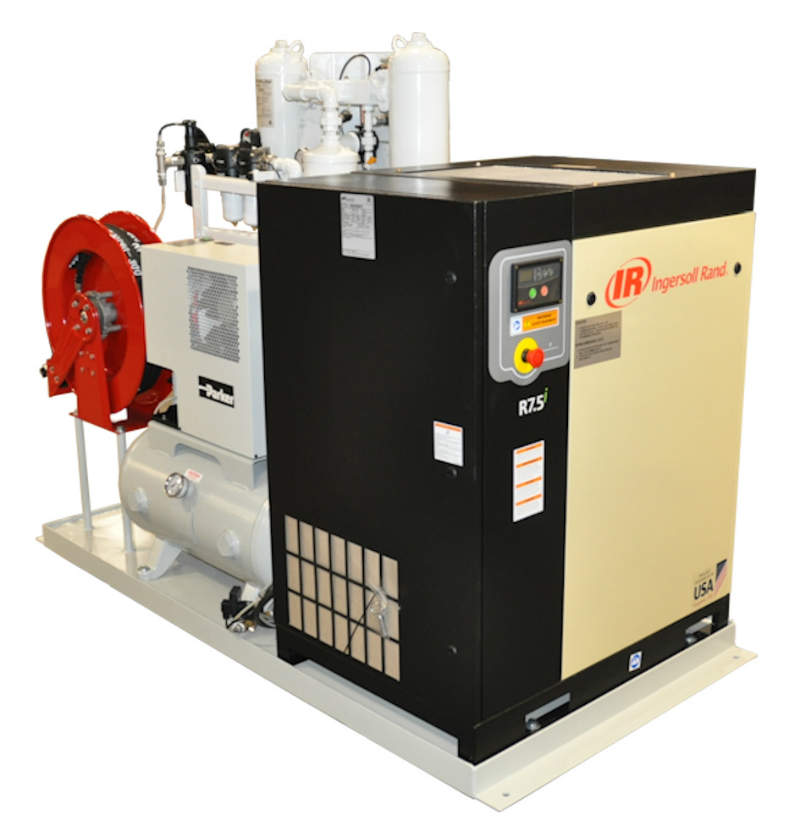 SES429 28 CFM ‐90°F Grade D breathing air skid is used for transformer maintenance and can be trailer-mounted by the customer.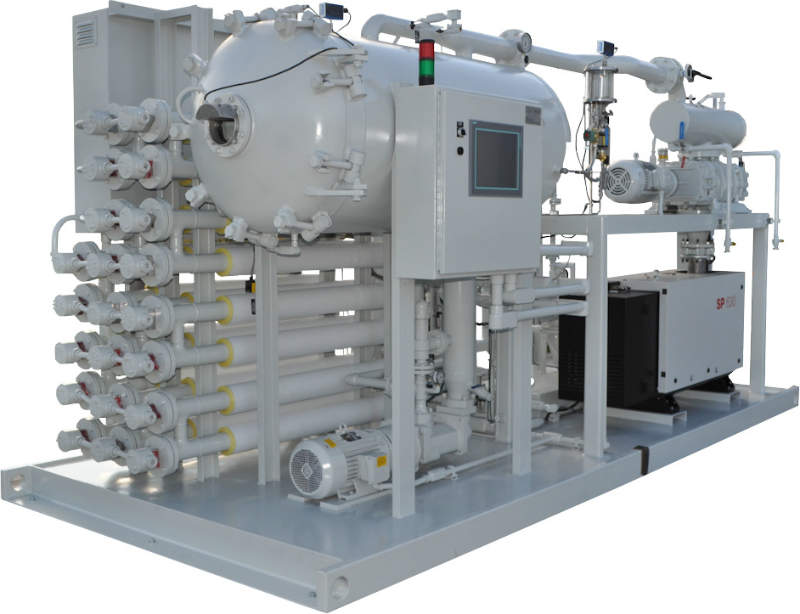 The SES320 3000 GPH FR3 insulating fluid conditioning system can be used in power transformer manufacturing facilities.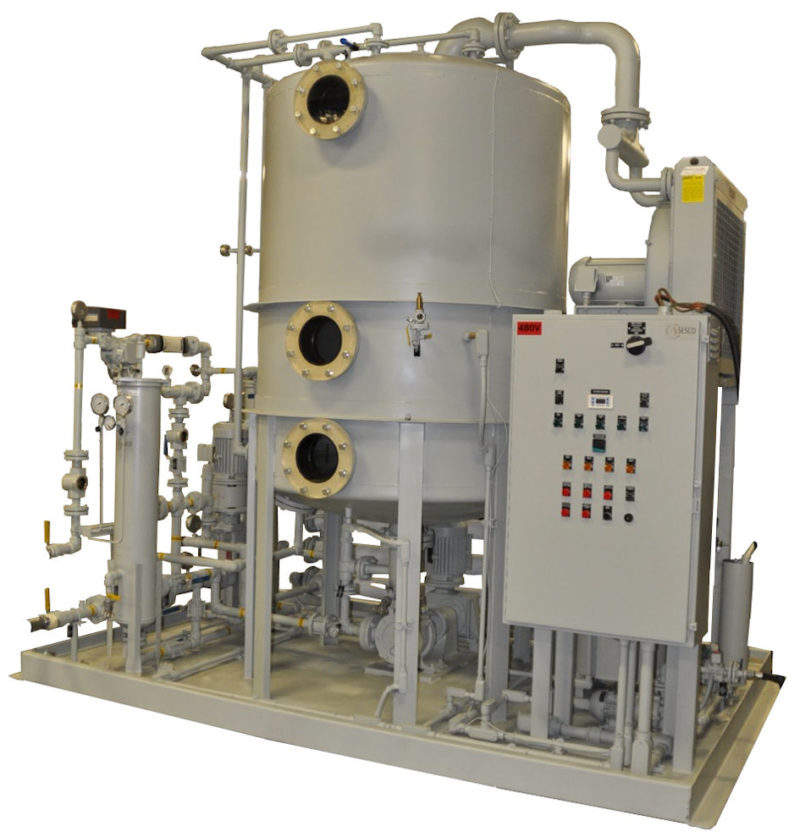 SES300 40gpm lube oil dehydrators are used to remove free and emulsified water contamination in a waste oil recovery facility.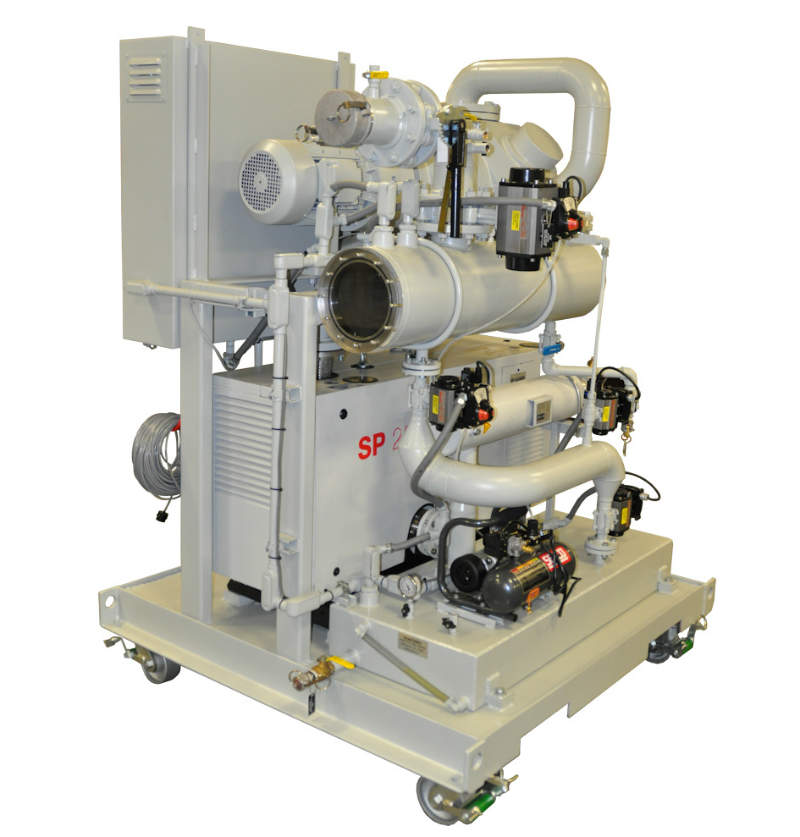 SES420 1200cfm portable two-stage dry screw vacuum systems are designed for transformer evacuation in energy utility maintenance applications.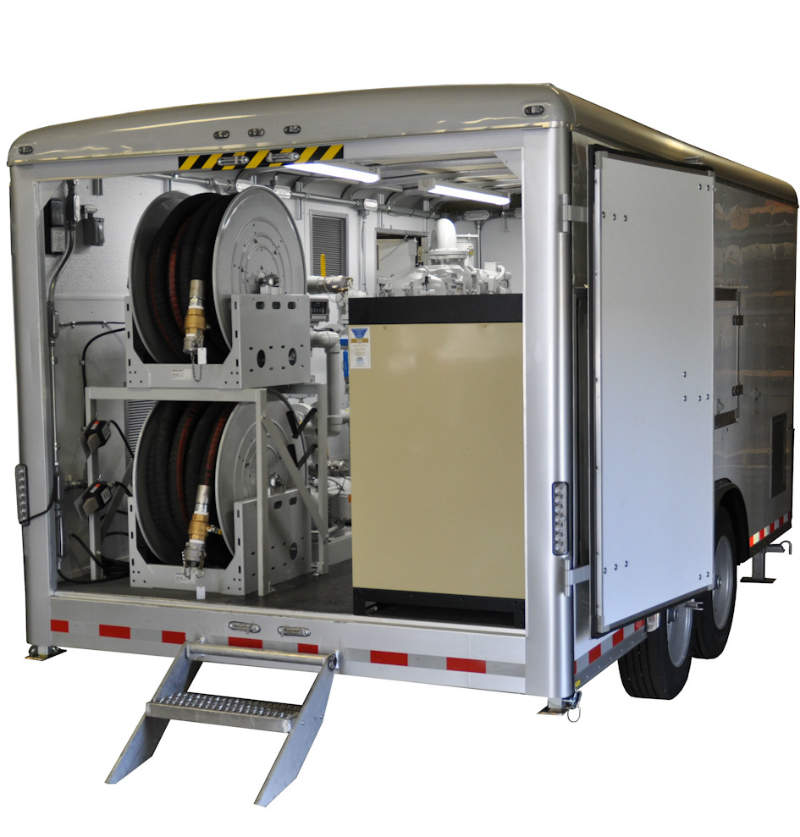 SESCO provides the SES441 multi-purpose filtration, dry air vacuum trailer for the power industry.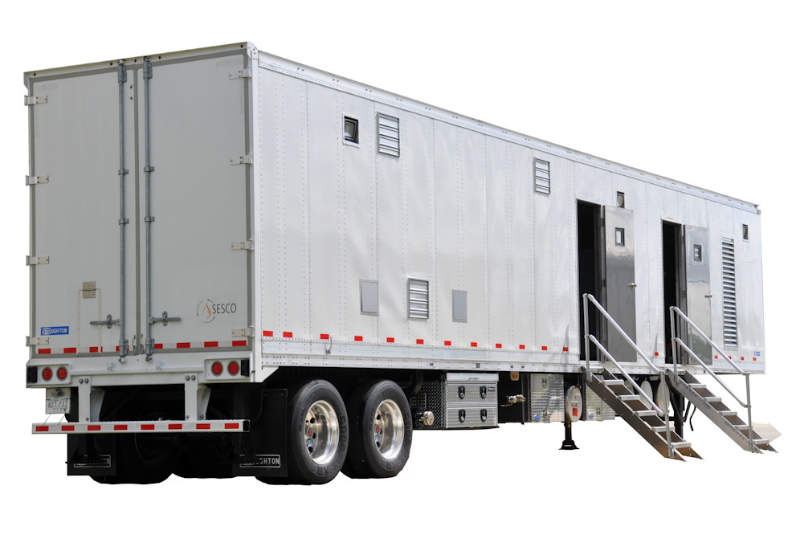 The SES320 2400gph is a mobile generator-powered, insulating oil conditioning system, which is used for transformer maintenance and installation.
The company also provides insulating oil conditioning and filling solutions, vacuum line moisture cold traps, as well as dry breathing air and transformer evacuation equipment. Easily transportable filtration, vacuum, and dry air trailers are available.
Custom-built high-efficiency lube oil vacuum dehydrators are supplied for standard high-water ingression applications.
Transformer installation and maintenance equipment
The SES320 family of insulating oil purifiers provides the foundation for SESCO's transformer maintenance equipment.
The SES320 category includes low-flow multi-pass batch systems for low-volume speciality fluid conditioning and fill applications, while customisable single-pass conditioning systems with transformer evacuation and vacuum fill capabilities of up to 11,300l/h are available.
Three sizes of insulating oil regeneration systems are provided to restore badly degraded in-service mineral-based oils to like-new condition.
Portable dedicated filtration, oil heating, vacuum, and dry air trailers can be built to suit your transformer maintenance needs.
Fill out the enquiry form on this page for a comprehensive list of accessories and instrumentation.
Batch fluid conditioning systems
SES320C and SES320B are low-flow, drum quantity multi-pass batch conditioning systems for low-volume filling applications in dielectric fluids and ester compressor oils.
The conditioning systems are offered in mobile and stationary configurations.
Standard mini mobile insulating oil conditioning systems
SES320-600C and SES320-900C are transportable trailer-mounted, single-pass insulating oil conditioning solutions for distribution applications and smaller power transformers.
System flow rates of 2,280l/h and 3,420l/h are offered respectively.
Tailor-made insulating oil conditioning and regeneration systems
The SES320-1200, 1800, 2400, and 3000 single-pass insulating oil conditioning systems are customisable and available in a wide range of mobile configurations, including stationary.
Vacuum connections are provided for transformer evacuation and vacuum filling in transformer manufacturing facilities and power transformer field services. System flow rates range from 4,560l/h to 11,356l/h.
The SES320R is an enhanced version of the SES320 conditioning system and includes an additional treatment phase to remove polar contaminants.
In addition to single-pass oil conditioning, the SES320R regenerates badly degraded (Class IV) in-service insulating oils on a multi-pass basis. Flow rates of 4,560l/h, 6,840l/h, and 9,120l/h are available.
The customisable SES320R family is offered in numerous mobile structures.
Insulating oil filtration trailers, dry air systems and vacuum packages
SES441 insulating oil filtration trailers are easily transported and are used in smaller maintenance jobs where only oil filtration is required.
Single-stage or duplex filtration is available with a variable speed flow of up to 11,300l/h. Filter cartridges are offered for particulate, free water, or dissolved water removal, while vacuum and dry air systems can be added to increase maintenance versatility.
Dry air is essential to power transformer installation and maintenance. Remote locations and complicated logistics often mean bottled air options are problematic and costly. SESCO's SES429 collection of mobile and stationary dry breathing-quality air generation systems provide a convenient cost-effective solution.
ANSI Grade D breathing-quality air (70°F or -90°F dew points), which comes with carbon monoxide (CO) absorption, is available at 15cfm, 28cfm, and 50cfm standard flow rates.
SESCO provides standalone vacuum systems for transformer dry-out and evacuation. The SES420 line of mobile and stationary standard vacuum packages is produced in four sizes with flow rates ranging from 300cfm to 1750 cfm. A number of mobile options and custom configurations are also available.
Transformer water extraction rates can be measured using optional mechanical cold traps or dew point monitoring accessories.
Lube oil vacuum dehydration systems
SESCO also specialises in high-efficiency vacuum dehydration equipment for water-intensive industrial lube oil applications.
The SES300 collection of tailored vacuum dehydrators is designed and built to maintain machine lube oil quality, reducing or eliminating downtime during continuous or periodic water ingression events.