VOLZ Filters develops, manufactures and sells filter media and filter products for air conditioning and ventilation, painting and drying applications, as well as turbo machinery. VOLZ is one of the leading manufacturers of filter media and filter products, and is internationally known for its innovative products.
Filter media and filter products
From small series to large quantities, VOLZ has many possibilities to fulfill its customers' requirements. Quality controls of its complete production process, which uses internal filter test equipment and modern quality management tools, ensure high product quality. VOLZ supplies all filter classes from G3 to H12 for every application.
Technical consulting, training courses, filter management and particle measurement
In addition to its range of filter products, VOLZ Filters offers a variety of different services, including:
Technical consulting
Training courses
Filter management
On-site particle measurement
Modern filter manufacture
VOLZ Filters' production facility in Horb is one of the most modern filter manufacturing plants in the world and has over 57,000m² of engineering and manufacturing capacity. Its production of glass fibre mats uses the most up-to-date technology available. All production stages from the manufacturing of non-woven materials to the assembly of final filters are carried out on-site, which creates a fully transparent process.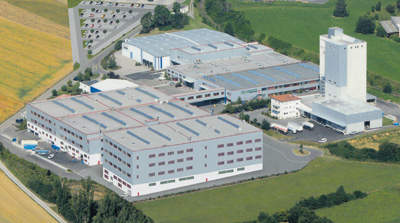 VOLZ Filters has seven plants and a 57,000m&#178; production area in Horb, Germany.</br></br></br></br></br></br></br>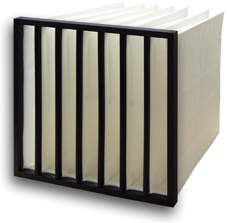 VOLZ Filters provides pocket filters as prefilters and finefilters for gas turbine applications.</br></br></br></br></br></br></br>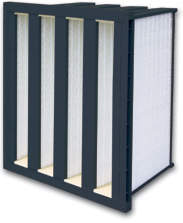 VOLZ's finefilter for gas turbine applications. </br></br></br></br></br></br></br>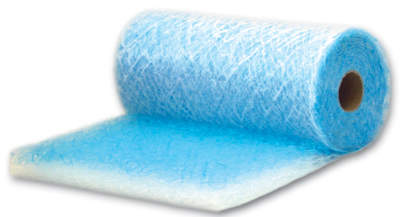 Demister coalescer and coated coalescer for gas turbine applications.</br></br></br></br></br></br></br>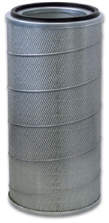 Cartridges for gas turbine applications.
Gas turbine filters
VOLZ Filters' range of gas turbine filters includes:
Demister coalescer / coated coalescer
Pocket filters for pre-filtration
Compact filters for fine-filtration
Static and pulse-jet cartridges
Tailor-made filters
VOLZ Filters has a great deal of experience in providing filtration solutions for the power generation industry. Its technicians will assist you in finding the right filter by assessing the following:
Dust concentration of intake air, amount of particles and their size distribution
Type of dust (dry or hydrophobic)
Location of plant and its influence on pollution (onshore or offshore)
Chemical components of dusts
Humidity and its influence on dust behaviour (salt)
Industrial filter products
VOLZ Filters' range of industrial filter products includes:
Fine filtration mats
Rough filtration mats
Glass fibre mats
Pocket filters G3 – F5
Pocket filters F5 – F9
Pocket filters ex-protect
Pocket filters V-row
Filterpacks G4 – F5
Frame filters, Z-line (pleated filters)
High temperature filters
Compact filters F5 – F9
Holding frames and accessories
Sepa paint
Hepa filters H11 – H14
Roller tape filters
Compa pleat
Activated coal cartridges and accessories
Filter management and services
VOLZ Filters can provide analysis support to operators of turbomachinery, as well as qualified and dedicated technical service support. VOLZ Filters' filter laboratory and its associated labs have broad experience in answering technical questions. These services are used by VOLZ Filters' technicians or customers themselves to optimize filters in their systems.
Filter analysis
VOLZ Filters' typical filter analysis services include:
Location-specific measurements (air flow and dust sampling)
Light-microscopy
Scanning electron microscope (SEM)
Energy disperse X-ray analysis (EDX)
VOLZ Filters' technical service support is customised depending on area and level of work to be done.
VOLZ Filters is currently working with a range of service companies in different locations, which specialise in servicing air intake systems. This includes filter replacement and installation, as well as cleaning and disposal services.