ARNOLD Group is world-famous for its high-quality gas and steam turbine insulation products.
With our many years of experience and in close cooperation with leading manufacturers of gas and steam turbines, we have developed a very successful insulation system which has been in use all over the world for many years now and which has been continuously improved using groundbreaking ideas.
Flexible turbine insulation system
The ARNOLD flexible turbine insulation system allows you to prevent the vast financial losses caused by leakages and machine trips.
Our insulation pillows are exclusively made of high-quality materials to provide a perfect result. We keep heat exactly where it should be: below the insulation pillows.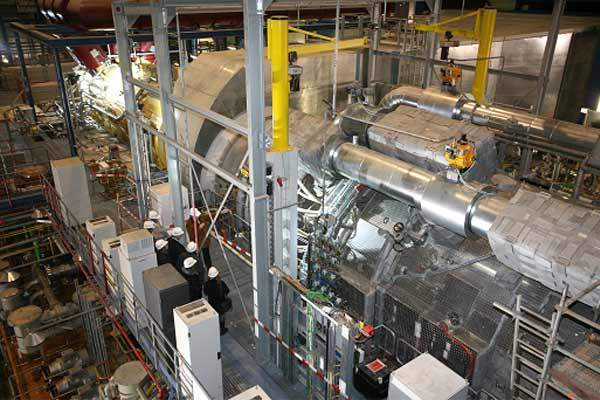 ARNOLD flexible insulation system on the Siemens SGT5-8000H test bed in Irsching, Germany.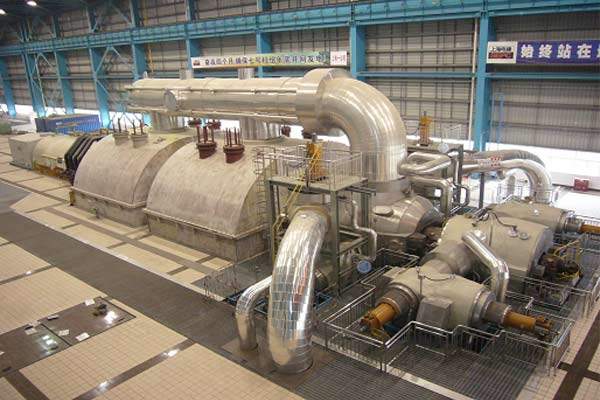 Our spray insulation system on a 1,000MW steam turbine.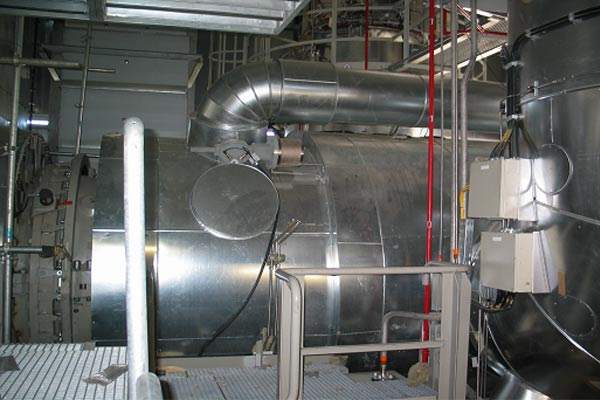 ARNOLD sheet-metal insulation system on a Siemens SGT5-2000E gas turbine.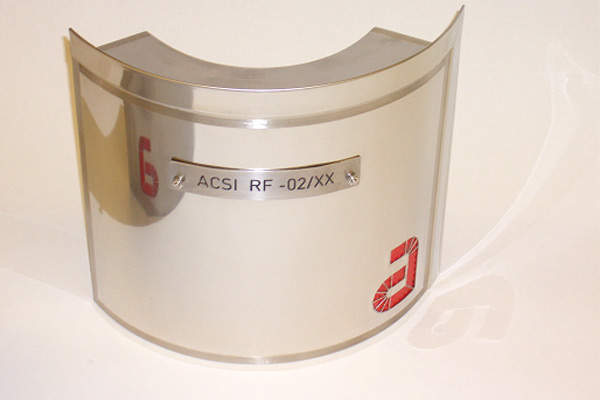 ARNOLD cassette system insulation for nuclear power plants.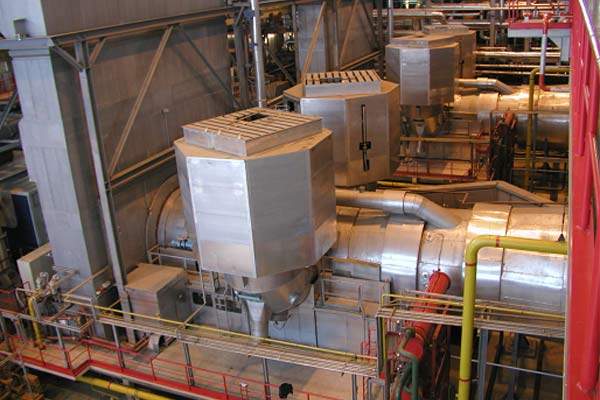 ARNOLD noise-protection system on a Siemens SGT5-2000E gas turbine.
ARNOLD's flexible, highly efficient insulation system is available for all current OEM gas and steam turbine frames.
Turbine spray insulation system
We are able to provide you with turnkey spray insulation solutions, especially for steam turbines of 1,000MW and larger. The insulation surface is seamless and created through excellent German craftsmanship.
Turbine sheet-metal insulation system
Our turbine sheet-metal insulation system is particularly suitable for simple turbine geometries and low-maintenance areas.
Nuclear insulation systems
Having viewed the current development of the market, ARNOLD Group now supplies an entire portfolio of special nuclear insulation systems.
By striving to consistently and innovatively improve our products we have developed a nuclear insulation system that not only meets the enormous expectations of our customers, but also exceeds them.
Noise-protection systems
We provide noise enclosures and special noise-protection systems for all kinds of noise sources. Flexible design or sheet metal design are both possible.
Field service for gas and steam turbines
The ARNOLD field service team supports OEM field service regarding the maintenance, repair and servicing of gas and steam turbines.
Close co-operation enables them to optimise processes, minimise outage times and therefore save expenses.
On-site machining services for gas and steam turbines
The ARNOLD on-site machining team develops and realises solutions for mechanically sophisticated problems that cannot be solved by customers themselves, except with considerable extra efforts.
Our mobile machinery enables us to swiftly carry out all kinds of sophisticated mechanical work at locations worldwide.
Fields of use for our on-site machining services include primarily gas and steam turbines and they range from ships and harbour cranes to chemical and refinery companies.
Hence, the majority of our operations include blade sharpening, line boring, shaft machining, milling, drilling, grinding, pipe cutting, preparation of welds, honing and roller burnishing, processing of flange surfaces as well as pipe freezing, leakage sealing, hot taps, line stops and much more.